CJ McConaghy – Expert Roofer in Seattle, Washington
Three Tree Roofing, Co-owner and Co-founder
CJ McConaghy is an expert roofer and the co-owner and co-founder of Three Tree Roofing. McConaghy started working as a roof installer in 2008 working on well over 500 roof replacements of all roofing types as an installer.
Over his career he has earned many roofer certifications. His certifications include: Master Shingle Applicator; member of the CertainTeed Advisory Council; Recognized WeatherBond Contractor; and many more. He has taken and applied all of this training and knowledge into his craft as a business owner.
McConaghy founded Three Tree Roofing in 2017. In 5 short years, he has grown the company to over 90 employees – all of which are full-time Three Tree Roofing certified workers with benefits, personally overseeing Three Tree Roofing's first in Washington Tesla certification, building the first Tesla Solar Roof in Washington, building the first steep-pitched Tesla Solar Roof in the world, earning the SureStart title of #1 Roofer in Washington, the SureStart title of #14 Roofer in the USA, and many more awards.
---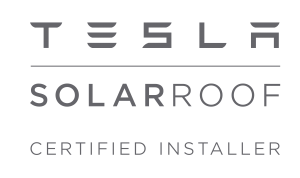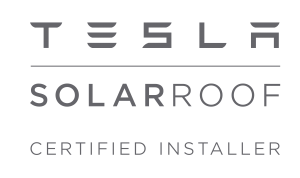 Certified Roofer
Certified Roofer
We carry these great roofing products
---
"Along the way Three Tree Roofing has been awarded #1 roofer in the state of Washington and #14 roofer in North America from CertainTeed, one of the largest roofing materials manufacturers in the world. We have also led the industry by becoming the first Tesla Solar Roof installer in the state of Washington. We installed the first Tesla roof in Washington and the steepest Tesla roof to date in the world. Best of all, most of our customers endorse us with 5-star customer reviews from top review websites like Google, Yelp, Angie's List, etc. Now we are at 14 roofing crews and the entire team is doing top notch work. The results are beautiful new roofs and delighted customers."

CJ McConaghy
Roofing Leader in the Pacific Northwest
McConaghy has been featured on King 5 News where he has shared his roofing expertise in getting your roof solar ready as well as showcasing innovative industry technology that is the future of solar roofing. McConaghy has also been featured in Contractor Magazine, which highlighted his mission to help Pacific Northwest Homeowners get their roofing done right in the Puget Sound Region.
One of McConaghy's channels for reaching Puget Sound homeowners is through his educational videos and articles found throughout the Three Tree Roofing website, YouTube and other media outlets. McConaghy's mission is to share his knowledge about roofing with homeowners across the Puget Sound Region. His mission is to educate both new and longtime homeowners about the importance of their roof, and make the often scary process of replacing your roof as transparent and stress free as possible.
"Our customers spend a lot of time on our website learning about Three Tree Roofing and Roofing in general, before we even speak to them. When the customer calls into our office we can spend more time going over the specifics of their project."

CJ McConaghy
Born and raised in the Pacific Northwest
McConaghy strives to be an invaluable resource to Seattle and the surrounding communities. McConaghy loves rooting for his hometown sports teams at the stadium with friends and family (Go Hawks/Mariners/Krakens). As an avid outdoorsman, McConaghy loves to fish and hike, and even dabbles in motorcycle racing. In his free time McConaghy enjoys spending time with his wife and two sons, and his dogs, Remmy and Harley. At his core, McConaghy is a family man, and wants to provide sturdy, long-lasting roofs for the other families across the Puget Sound Region.
"Our mission at Three Tree Roofing is to provide exceptional roofing services that exceed our customers' expectations. We are committed to delivering high-quality craftsmanship and using only the best materials to ensure the longevity and durability of every roof we install. We strive to be a trusted partner in our community and to make a positive impact by supporting local initiatives and giving back to those in need."

CJ McConaghy