Roofing Services / Residential Roofing
Solar Shingles Roofing
Solar Shingles Roofing: Stylish, Durable, and Environmentally Friendly
With a blend of modern innovation and architectural aesthetics, solar shingle roofing by Three Tree Roofing presents an eco-friendly residential roofing choice for Seattle homeowners. Our solar shingles seamlessly install of composite asphalt shingles, incorporating solar energy production into your roof, while preserving the traditional look of your home.
At Three Tree Roofing, we pride ourselves on installing top-quality solar shingle roofing systems in the Seattle Metro Area. Our meticulous installation of solar shingles provide a durable, weather-resistant solution.
We source our solar shingle roofing systems exclusively from CertainTeed, a trusted supplier, to assure premium quality. CertainTeed's Solstice® Shingle system offers an attractive and efficient solar solution, featuring a sleek design, robust mechanical performance, and impressive wind resistance.
Our in-house CertainTeed-credentialed experts adhere to stringent installation methods, safeguarding the performance of your solar roof and the safety of your property. As a 5-Star CertainTeed contractor, Three Tree Roofing secures a 25-year warranty on workmanship, materials, and the Solstice solar shingles, providing you with assured quality and longevity.
Our solar shingle roofing allows you to minimize your environmental impact without sacrificing your home's curb appeal.
Solar Shingles Roofing Benefits
Aesthetically pleasing design
Seamless integration with roofs
Eco-friendly energy production
Durable and weather-resistant
Reliable power generation
Maintenance-free solution
Potential energy bill savings
Increases property value
Lower carbon footprint
Eligible for solar incentives
Backed by long-term warranty
CertainTeed: Solar Shingles Roofing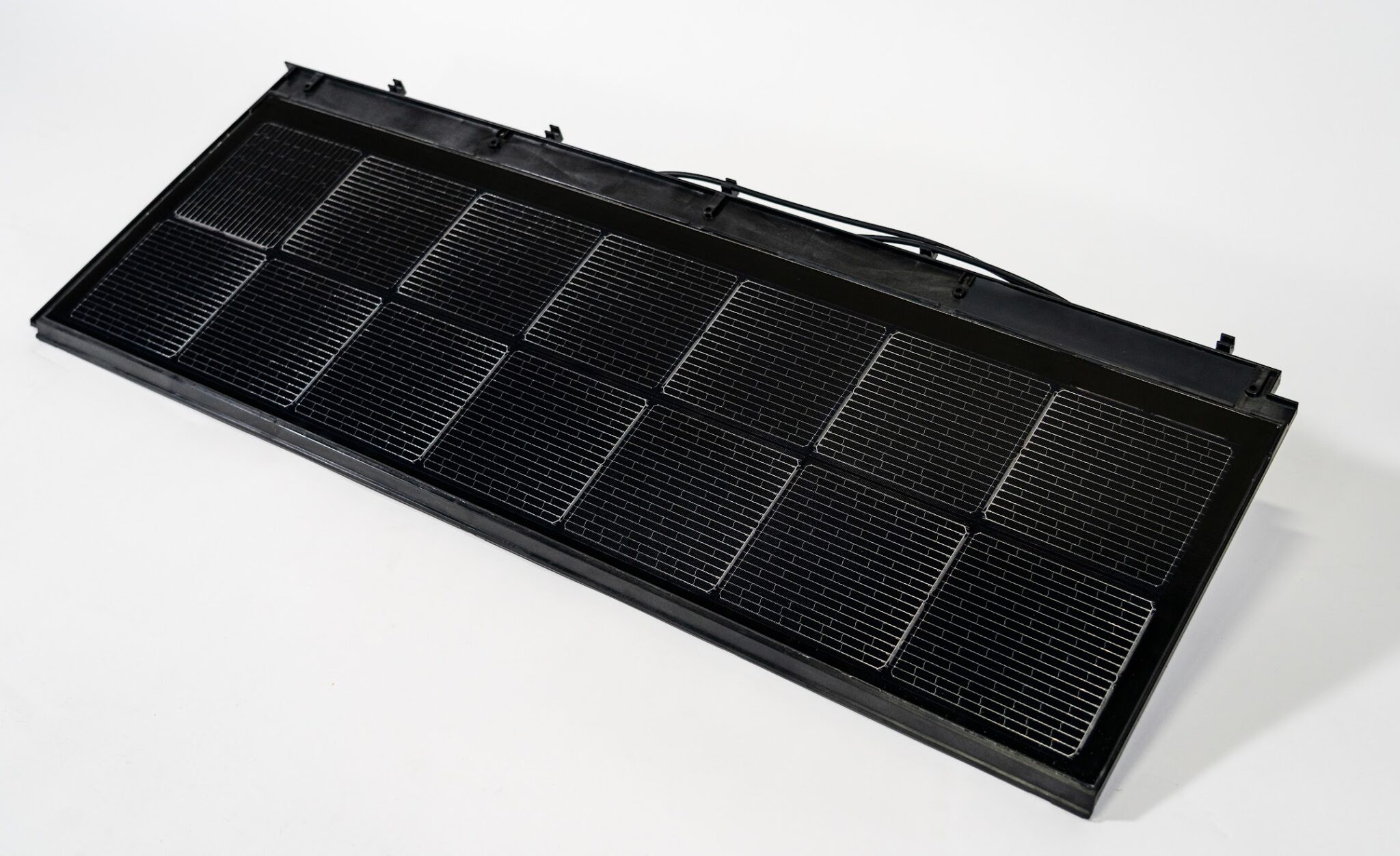 CertainTeed Solstice Shingles are made of a unique combination of roofing material and solar technology. Crafted with a sleek, low-profile design, it blends seamlessly with traditional asphalt shingles. This shingle not only provides the protective cover expected from a roofing material, but also produces clean, renewable energy. It features advanced technology that makes it one of the most electrically and mechanically robust solar shingles on the market. With a wind speed rating of 100 mph, these shingles are designed to withstand harsh weather conditions. Furthermore, their water channels and raised fastener locations offer added protection against water intrusion. CertainTeed Solar Shingles are an ideal choice for those seeking an aesthetically pleasing and eco-friendly roofing solution.
Remember, the right choice of materials and a certified contractor are crucial to the long life and aesthetic appeal of your roof. Please visit our Roofing Portfolio to browse our featured roof replacements, including residential synthetic cedar shake shingle roofs.
Roofs with solar shingle systems are known for their longevity, durability, and aesthetic appeal. Call us today or send us a message for your free estimate on roof with a solar shingles system in the Seattle area. We are the leading experts in solar shingles roofing in the Puget Sound!
---
Top Rated Seattle Based Roofing Company
450+
Total 5-Star Reviews
Turned Out Perfect

Great job. Roof looks really good! Brand new gutters and a rebuilt chimney turned out perfect!

Catherine – Kent, WA
Read More Testimonials
Get A Free Estimate
We are ready for your business! Please contact us using the methods below to get your no-obligation estimate.
Or call us at
206-312-7663

(ROOF)