We're always on the lookout for the latest innovations in roofing technology to offer our customers the best solutions for their homes. That's why we're thrilled to announce the newest addition to our product lineup: the CertainTeed Solstice Shingle!

The CertainTeed Solstice Shingle is a groundbreaking integrated roof system from one of the largest shingle manufacturers in the USA. This innovative Solstice Shingles are installed along with any normal roofing shingles, providing a sleek and seamless appearance that's not as bulky as traditional solar panels. With its highly efficient design, the Solstice Shingle generates an impressive 70 KW of power, making it an affordable and eco-friendly alternative to other solar options on the market.
Learn More about solar panels: Solar Panels 101: What Homeowners Need to Know
One of the standout features of the Solstice Shingle is its watertight construction. With water channels and raised fastener locations, you can trust that this solar solution offers added protection against water intrusion. Furthermore, the shingle delivers superior performance even under diffused light and shade, boosting overall energy production and maximizing your investment.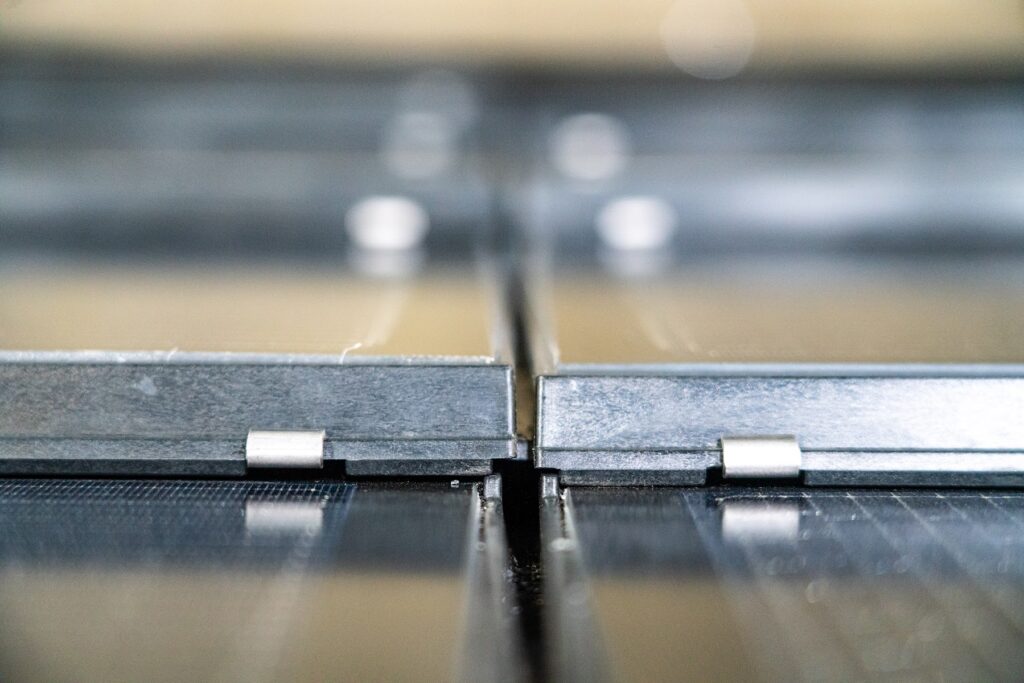 When it comes to warranties, the CertainTeed Solstice Shingle has you covered. The product offers a 25-year limited power warranty on solar shingle power output,10-year on the inverter and other parts of the system, and a 10-year 110 mph limited wind warranty.
As a CertainTeed 5-Star Certified Contractor, Three Tree Roofing customers also receive a 25 year workmanship warranty on roofing material and the Solstice solar panels as well.
Three Tree Roofing is a CertainTeed 5-star Certified Contractor

If you have any questions about CertainTeed Products for your home's roof or you want to know more about the our CertainTeed 5-star Certified Contractor Warranty , please contact us online or feel free to call us at 206.312.7663 (ROOF).

Certified Roofer
We are committed to providing the highest level of service and expertise in the industry. Our Select Shingle Master installers are factory trained and certified, ensuring that your new Solstice Shingles are installed to the highest standards. With our 5-Star Lifetime (25-year) warranty, you can rest easy knowing that your investment is protected. This comprehensive warranty includes:
A Lifetime Shingle Warranty
Non-Prorated Materials Warranty
Materials & Labor Coverage
Tear Off Coverage
Disposal Coverage
Workmanship Warranty
15-Year Transferable Warranty
Choosing the CertainTeed Solstice Shingle for your home means you'll not only benefit from a sleek and efficient solar solution, but also the peace of mind that comes with the strongest warranty available.
ROOFER PRO TIP: Learn more about all aspects of preparing your home for solar panel installation, from understanding codes to assessing feasibility, ensuring a smooth process and optimal operation with our guide:

Preparing Your Home and Roof for Solar Panel Installation: A Comprehensive Guide for 2023
Don't miss out on this exciting opportunity to upgrade your roof with the innovative CertainTeed Solstice Shingle. Contact us at Three Tree Roofing today to learn more about this revolutionary product and to schedule a consultation with our expert team. Together, we'll help you transform your home with a beautiful and energy-efficient roofing solution.