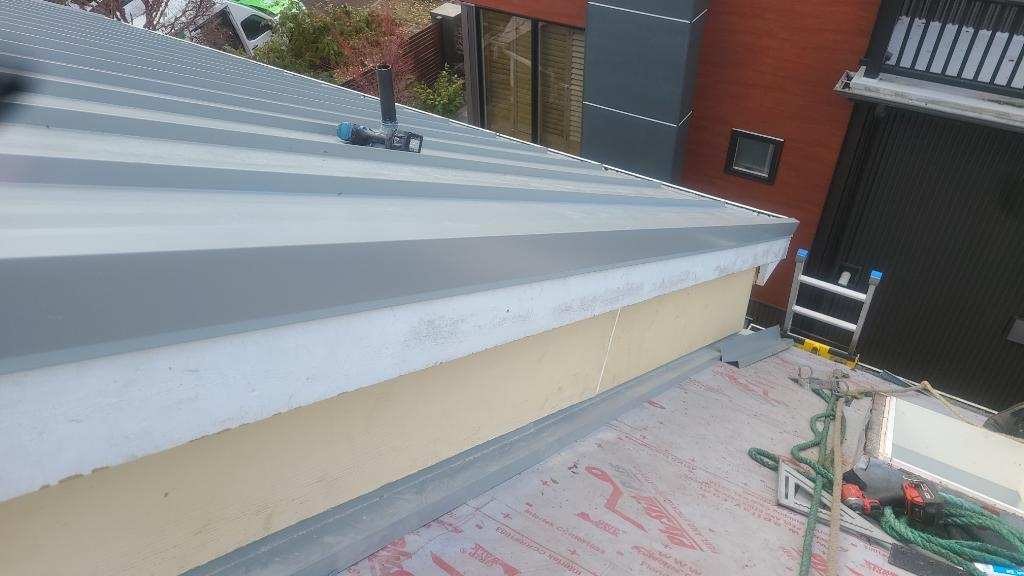 New Standing Seam Metal Roof on the Way!
Here we are in the middle of a Metal Roof Installation. You can see our technicians are in the process of laying the standing seam metal over the underlayment.
---
Seattle Roofers
If you are in Seattle and need a new roof, call us today or send us a message for your free estimate on your new roof. We are the best Seattle roofers in the Puget Sound!
Schedule Your Free Estimate