---
450+
Total 5-Star Reviews
---
Seattle, Home of the Seahawks and so much more!
We are extremely fortunate to serve Seattle as Seattle roofers. Seattle is the largest city in Washington and the northernmost major city in the United States. Consequently, the Seattle metro area has the most roof replacement work for Seattle roofers. It's an honor to work in such an iconic city.
Rich History and Culture
Seattle embodies some of Washington's richest history and culture. Settlers originally built Seattle on Indigenous land. Home to the Suquamish and Duwamish Tribes, the city adopted its name from the Tribes' famous chief; Chief Seattle. It wasn't until 1865 that Seattle officially became incorporated as a town.
Seattle has since evolved considerably into the 21st century, becoming the vast metropolis you see today. Seattle is sandwiched between the Puget Sound and Lake Washington and is now home to a variety of hot spots like Pike Place Market and Washington's nationally recognized sports teams.
The "Twelfth man."
If you go to a Seahawks game, bring your earplugs. Our fans are known as the "Twelfth man." It's always fun to hear the crowds at both Lumen Field, Safeco Field, and the T-Mobile Park in the SoDo district (Go Mariners / Seahawks / Kraken / Sounders / Storm / OL Reign)! Going to games and supporting our hometown teams is a long-time favorite for our staff and crew. Even when it's not Football season, Adventure and fun can still be found in every corner of the city.
The Space Needle
In addition to sports, Seattle is characterized by a multitude of significant architecture, great food, and attractions. Our roofing crews appreciate working in a great city with breathtaking views, like the one of the Space Needle. The Space Needle, located on 400 Broad Street, was built for the World's Fair in 1962 and continues to be a defining feature of the Emerald City. The next time you're cruising through Seattle, take a detour at the Space Needle valet. Here you can find parking and visit one of our favorite Seattle spots. The new all-glass floor is a favorite here at Three Tree Roofing. You can test your fear of heights on this 10 x 10-foot glass floor. There is nothing comparable to standing on what looks like nothing, hovering in the sky, with nothing but a sheet keeping you from falling to your death! What a view!
When seeking adult fun, we stop in at the Loup Lounge atop the Space Needle. This cocktail experience is posted 500 feet above the city on a revolving glass floor. Their new twists on famous drinks blow us away every time! Our personal favorite is the Old Town Old Fashion. The Space Needle isn't the only place we like to grub on good food and cocktails.
Favorite Seattle Eats
When our staff and crew are off the clock, they are enjoying some of Seattle's notable cuisine and dining experiences. For lunch, Toshi's Teriyaki Grill is a go-to spot for us. Toshi's signature teriyaki chicken is one of our favorites. We love to take our significant others out for a night at Japonessa Sushi Cocina for some exquisite fine dining and cocktails.
Favorite Restaurant in Seattle

Fun Stuff in Seattle
Seattle's Chinatown
If you're looking for a multicultural experience, Seattle's Chinatown-International District has some unique Asian-inspired experiences available. This has been a longtime attraction since 1986, and we still find new things to do every time we visit. Located on 719 South King Street, the Wing Luke Museum is an awesome cultural experience. The Bruce Lee exhibit remains our favorite, as we get to learn about Lee's Seattle roots.
Pike Place Market + More
Another spot we love to take our families to is the iconic Pike Place Market in the center of downtown to watch the famous fish-throwing. Scattered amongst Pike Place Market, there is a multitude of local artists featuring some of the coolest trinkets and gadgets you can find.
We can't miss an opportunity to snag one of "Do Not Bleach's" famous coffee stand T-shirts. These unique, handmade shirts are created using bleach and coffee to create different designs and emblems. We are proud to wear some of the local art that defines Seattle culture.
These big-name spots are just a few Seattle attractions we love to explore. Each one of Seattle's many neighborhoods has something incredible to offer! Ballard has the National Nordic Museum. Queen Anne has the lovely Kerry Park. Belltown is home to the Olympic Sculpture Park, and West Seattle has the bustling Alki Beach. We just can't see the whole city in one day, so year-round trips are the perfect getaway for us and our families.
---
Your Seattle Roofers
Seattle is central to the entire Puget Sound with easy travel to Tacoma, Bellevue, Everett, and more across the Western Washington Area. Three Tree Roofing is proud to be a part of the Seattle community. Being born and raised in the Seattle area, we are family-owned and operated Seattle roofers.
Three Tree Roofing Seattle
To help better serve our Seattle customers, we just opened our Three Tree Roofing Seattle Satellite Office right off of 15th Ave NW on NW Leary Way! That's right, we have officially joined the Seattleite club. We are proud to serve Seattle and make sure that its residents have great, long-lasting roofing systems to help them stay dry in the rainy city. If you are in Seattle and need a new roof, we can set an appointment to meet and deliver a free estimate for your roof replacement.
We opened our Three Tree Roofing Seattle office. This location helps us better serve customers in the Seattle area. Visits are by appointment only.
We take pride in our work and providing beautiful, sound roof replacements that will last a lifetime for our friends and neighbors. Both owners of Three Tree roofing were born, grew up, went to school, and now serve Seattle, and the surrounding communities as Seattle roofers through our roofing company. Each and every new roof we replace means that much more to us.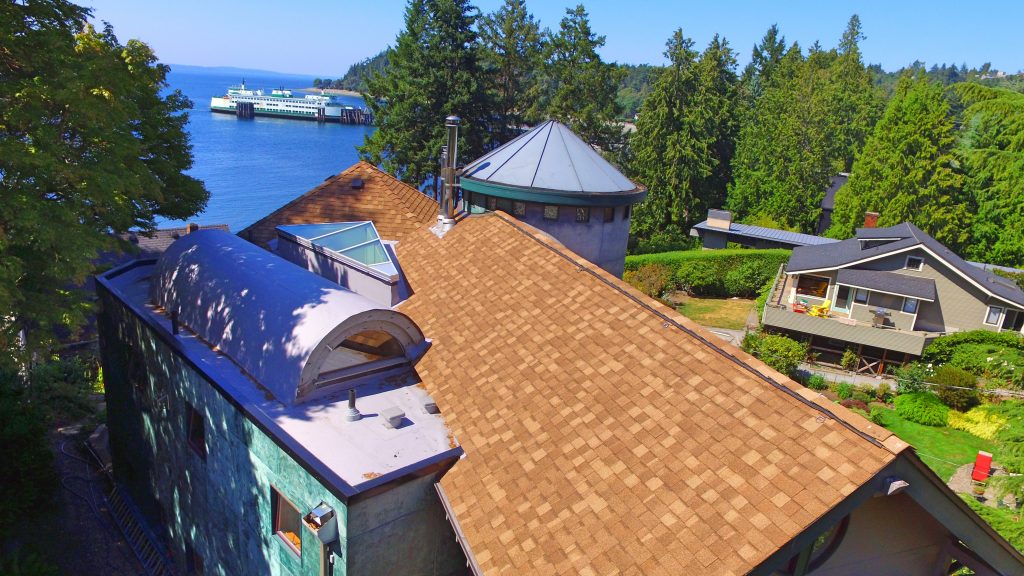 Composition shingle replacement in the Fauntleroy neighborhood in Seattle. We removed the old torch down roof and shingles. Then we installed a new TPO membrane and CertainTeed Landmark PRO shingles in Resawn Shake color. The house has a very nice custom skylight and metal turret.
Roofers Giving Back to Seattle
We give back to Seattle and the surrounding communities by providing top-notch service, but more importantly through charities. One charity, in particular, is the Seattle Children's Hospital through the Color Me Happy Guild's Putt for Children's annual fundraiser. We feel very fortunate to be from such a beautiful place and have the opportunity to give back to Seattle.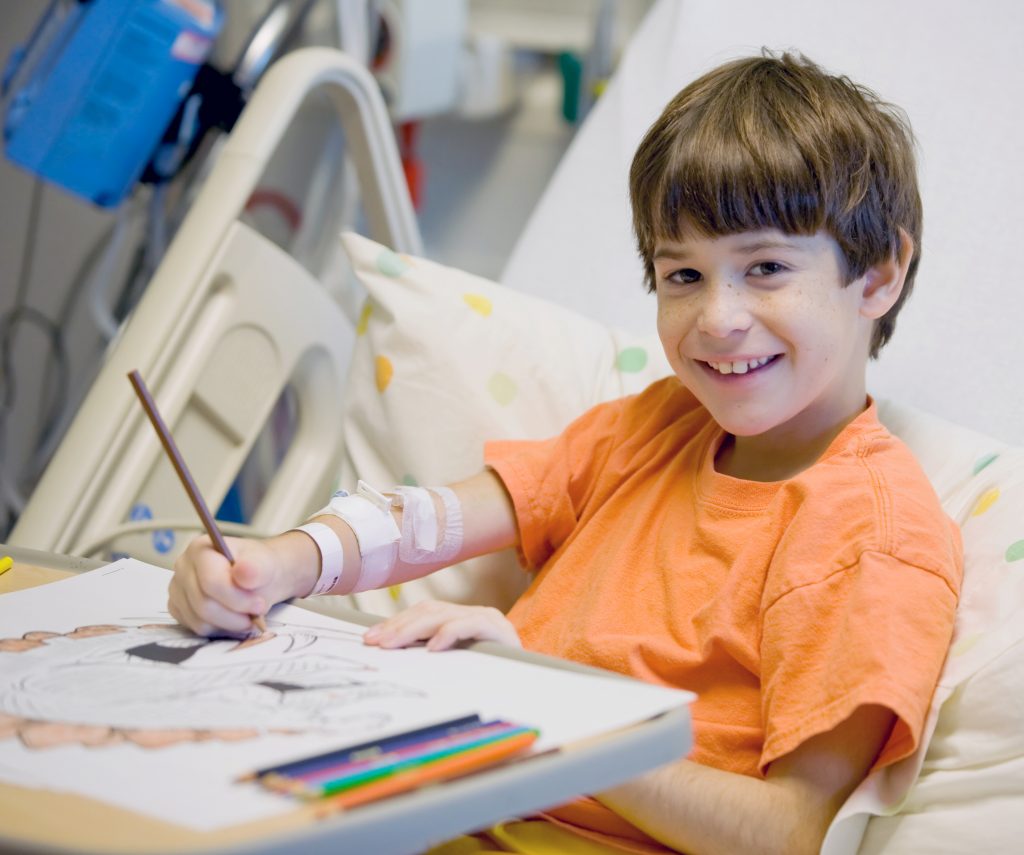 Call us today or send us a message for your free estimate on your roof in the Seattle area. We are the best Seattle roofers in the Puget Sound!
---
THREE TREE ROOFING / YOUR FRIENDLY NEIGHBORHOOD ROOFER
Roofers Near Me in Seattle, Washington
---
More "Roofers Near Me" Cities