Impressive Roof Transformation in Normandy Park, Washington
Each roofing project has its set of challenges and unique features that require skilled roofers' expertise. In this case, the old roof had served its time and needed replacement. The impressive transformation of this composition roofing project in Normandy Park extended beyond the roof replacement alone, encompassing the gutter system, ventilation, and recycling of old roofing materials.
Our approach of recycling the old roofing materials and sending them to Glacier Recycling to be repurposed as asphalt for roads is environmentally responsible and a part of Three Tree Roofing's sustainable practices. It's great to know that the materials are being put to good use even after their time on the roof is over.
Choosing CertainTeed Presidential Roof in Charcoal Black is a bold decision that adds architectural elegance to the house. The attention to detail extends beyond the roofing material itself. The decision to install new gutters is the practical solution since the existing gutter system wasn't functioning optimally. Installing seamless aluminum gutters with various color choices provided functional and aesthetically pleasing solutions.
Ventilation is a crucial aspect of roofing that often goes unnoticed. The thorough approach of measuring the roof and inspecting the attic ensures proper ventilation. Installing a Smart Vent around the perimeter at the gutter edge for intake ventilation and a Ridge Vent system at the top for the exhaust demonstrates our team's expertise and commitment to maintaining a healthy attic space.
This completed composition roofing system highlights some of Three Tree Roofing's technical knowledge and our team's dedication to sustainability, functionality, and excellence in roofing solutions.
If you have any questions about a residential or commercial roof or building, feel free to contact us for your new roof or give us a call at 206-312-7663 (ROOF)!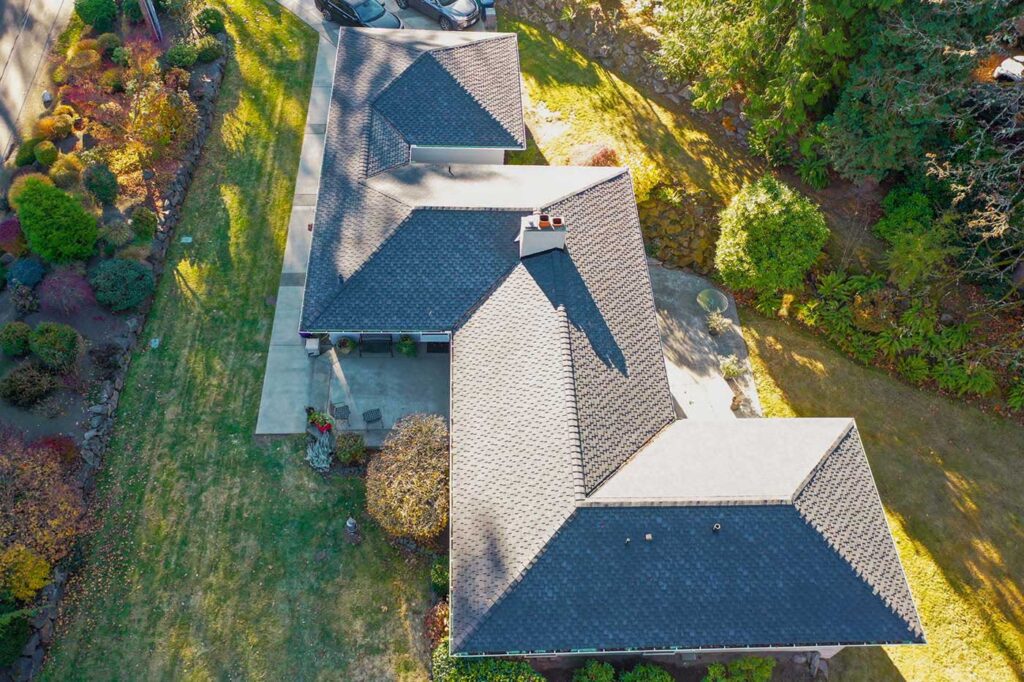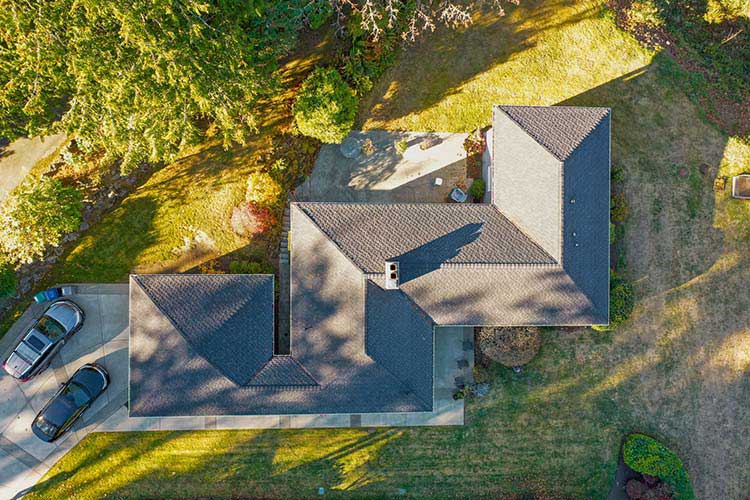 Trusted Performance and Quality Materials
As a Certified CertainTeed Roof Installer, Three Tree Roofing is proud to have the opportunity to offer the CertainTeed Integrity Roof System. With a 100 + year legacy of trusted performance, CertainTeed offers over 300 Roofing options backed by manufacturing excellence and quality materials. CertainTeed.
Roofing Project Details
Roofer: Three Tree Roofing CertainTeed Expert Team
Roofing Project Location: Normandy Park, Washington
Type of Roof: CertainTeed Presidential composite shingles
Type of Roofing Project: Residential Roof
Roof Color: Charcoal Black
Scope of Work: Installation of composite shingle roof, replacement of composite roof
Key Features:
Ridge Vent system for air circulation
Seamless aluminum gutters
Smart Vent around the perimeter at the gutter edge
Old roofing materials recycled at Glacier Recycling, to be repurposed as asphalt for roads
Roof Warranty
50-year non-prorated Material Warranty
25-year Workmanship Warranty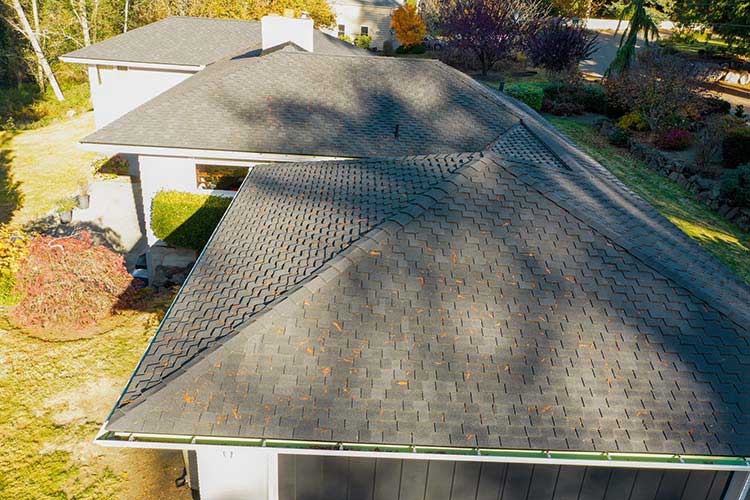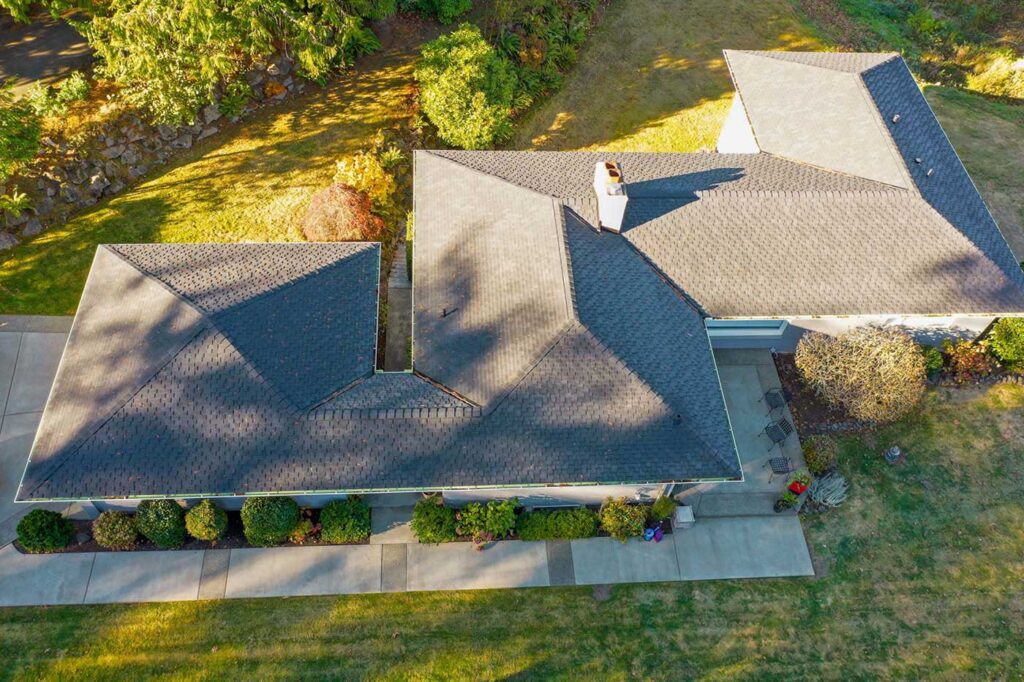 Family Owned & Operated Seattle Roofing Company
Three Tree Roofing is a family-owned and operated roofing company serving the greater Puget Sound Area. We are dedicated professional roofers who specialize in residential, multifamily, and commercial roofing. For over 15 years, we have been successfully solving both complex and straightforward roofing problems.
Our dedication to customer satisfaction and providing top quality roofing services has given us the opportunity to build long-lasting relationships with our clients. As knowledgeable and trusted roofing contractors in the Seattle area, our clients rely on us to provide the highest quality roofing solutions for their roofing projects. Please contact us for your no-obligation estimate or give us a call at 206-312-7663 (ROOF)!
.
Certified Roofer
Get A Free Estimate
We are ready for your business! Please contact us using the methods below to get your no-obligation estimate.
Or call us at
206-312-7663

(ROOF)