Timeless Beauty, Roofing Excellence: A Blend of Style and Durability
This gorgeous Charcoal Black CertainTeed Presidential TL roof in Tacoma combines exceptional performance with the luxurious look of wood shake shingles. TL stands for a triple laminate roofing system, meaning this roof has an entire layer of extra fiberglass matte and asphalt, a beautifully sculpted shingle style that includes an extra layer, withstands environmental challenges, gives additional roof dimension and distinctive architectural appeal, and is the only three-layer shingle of its kind in the industry, with more asphalt for protection against weathering and thermal shock.
We're thrilled with how this roof turned out, and most importantly, so is the customer. This high-performance CertainTeed roofing system protects the home while enhancing its appeal and value through a harmonious blend of beauty, durability, and style.
If you have any questions about residential or commercial projects, feel free to contact us for your new roof or give us a call at 206-312-7663 (ROOF)! Thanks.
Tacoma Roofers share knowledge about roofing, roofing projects, and fun in Tacoma, Washington.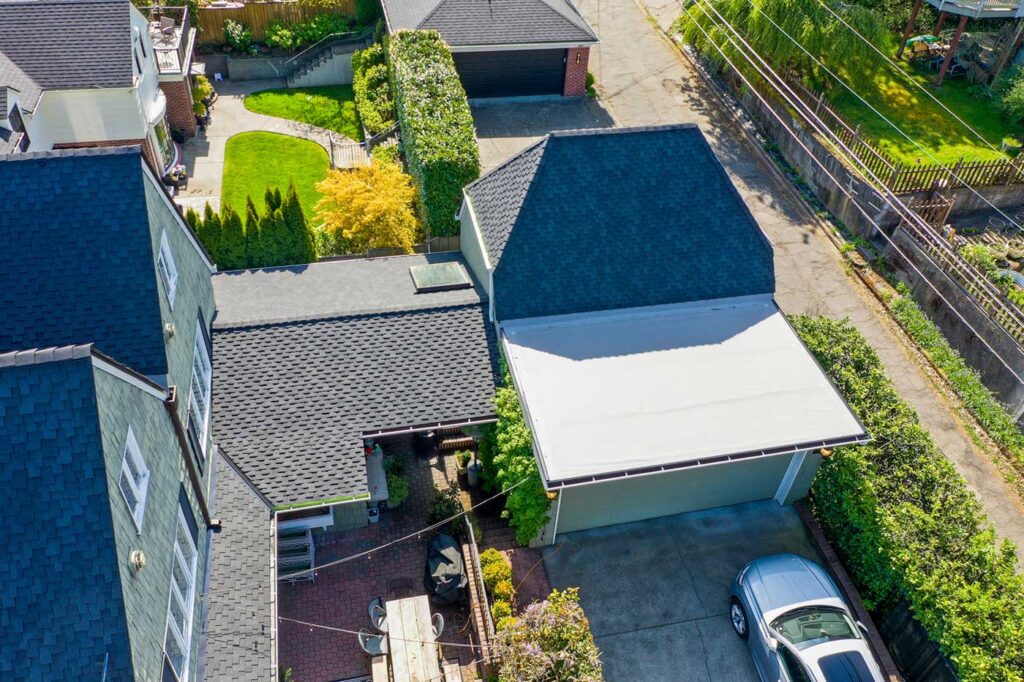 Trusted Performance and Quality Materials
As a Certified CertainTeed Roof Installer, Three Tree Roofing is proud to have the opportunity to offer the CertainTeed Integrity Roof System. With a 100 + year legacy of trusted performance, CertainTeed offers over 300 Roofing options backed by manufacturing excellence and quality materials.
Roofing Project Details
Roofer: Three Tree Roofing Composite Roofer Expert Team
Roofing Project Location: Tacoma, Washington
Type of Roof: CertainTeed triple laminated composite shingle Roof
Type of Material: CertainTeed Presidential Shake TL
Type of Roofing Project: Residential Composite Roofing
Roof Color: Charcoal Black
Type of Roof Replacement: Old asphalt roof tear off replaced with CertainTeed triple laminated composite roof
Length of Roofing Project: 4 to 5 days
Roof Warranty
Fire, Wind, Tear and Wind Driven Rain Resistance
Industry-best Lifetime, limited transferable warranty
50-year material and 25-year workmanship warranty
10-year SureStart™ warranty (100% replacement and labor costs due to manufacturing defects)
15-year StreakFighter® warranty against streaking and discoloration caused by airborne algae
15-year, 110 mph wind-resistance warranty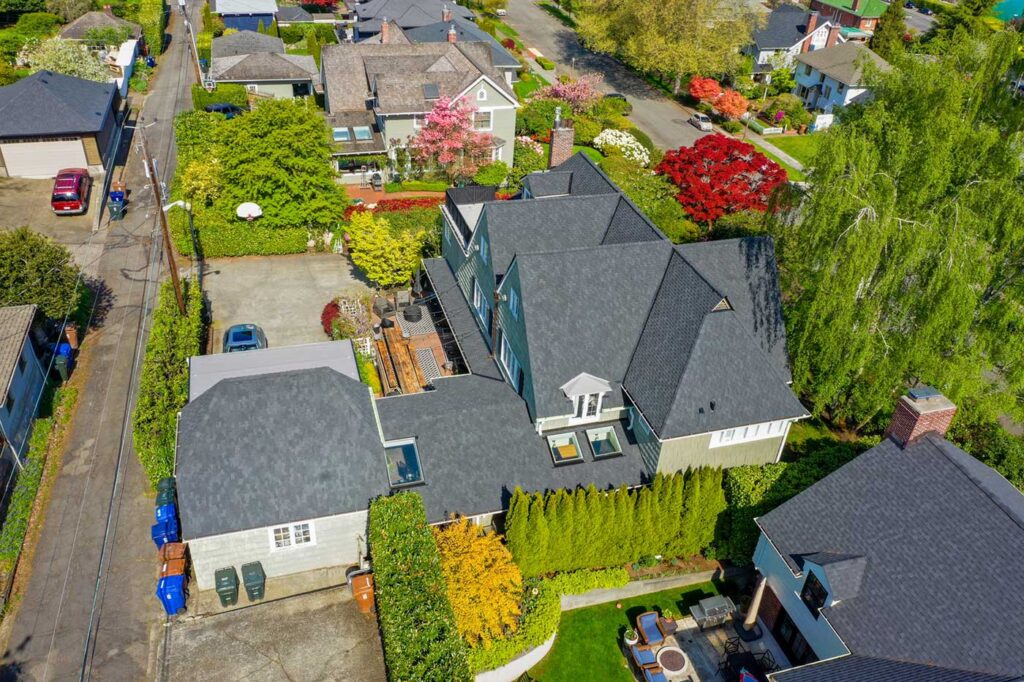 Family Owned & Operated Seattle Roofing Company
Three Tree Roofing is a family-owned company specializing in both residential and commercial roofing. Our dedication to customer satisfaction and providing top quality roofing services has given us the opportunity to build long lasting relationships with our clients. As knowledgeable and trusted roofing contractors in the Seattle area, our clients rely on us to provide the highest quality roofing solutions for their roofing projects.
Our expertise extends over 15 years, within which we've successfully tackled complex and straightforward roofing problems alike. For a no-obligation estimate or any questions about your roofing needs, Contact Us or call us at 206-312-7663 (ROOF)!
Certified Roofer
Get A Free Estimate
We are ready for your business! Please contact us using the methods below to get your no-obligation estimate.
Or call us at
206-312-7663

(ROOF)