Eco-Friendly and Energy Efficient Composite Roof in Federal Way, Washington
Another exciting project in Federal Way, completed by Three Tree Roofing - a cool house with a newly installed roof in CertainTeed Landmark Granite Gray, a great neutral color if the house needs painting after the roof installation. Almost any paint color choice will work beautifully with this neutral roof.
We inspected the brick chimney flashing, the condition of the mortar, and any roof perforations. A chimney is a huge perforation in the roof, and if it is in disrepair, the chimney will have a great deal of water coming inside, and you don't want that because brick is porous by nature and wants to drink water. The mortar and concrete surrounding the chimney must be in good shape before the roofing can begin. This chimney was not in good shape, so we repaired and restored the mortar and sealed it. A roofer must also check other components, not just the roof. Gutters and downspouts need to be checked for cracks and open seams, and the roof deck needs to be inspected after the old roof is torn off. Many parts work together to install a well-built, efficient, and durable roofing system. This roof turned out awesome.
Our clients rely on us to provide the highest quality residential and commercial roofing solutions for their roofing projects. If you have any questions about residential or commercial projects, feel free to contact us for your new roof or give us a call at 206-312-7663 (ROOF)!
Federal Way Roofers share knowledge about roofing, roofing projects, and fun in Federal Way, Washington.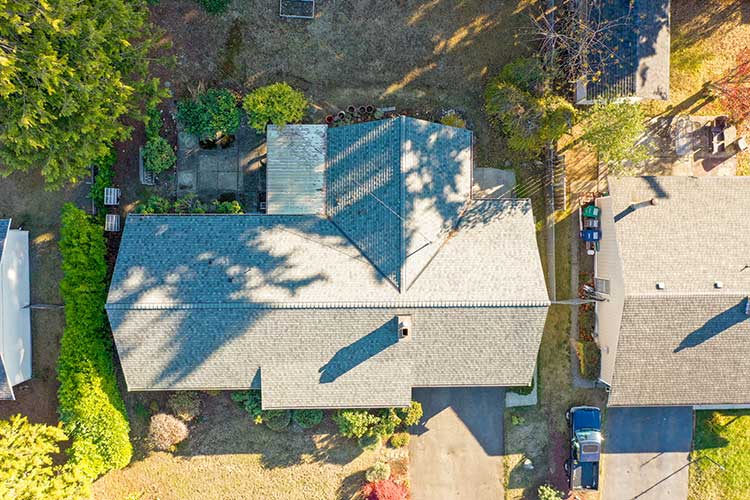 Trusted Performance and Quality Materials
As a Certified CertainTeed Roof Installer, Three Tree Roofing is proud to have the opportunity to offer the CertainTeed Integrity Roof System. With a 100 + year legacy of trusted performance, CertainTeed offers over 300 Roofing options backed by manufacturing excellence and quality materials.
Roofing Project Details
Roofer: Three Tree Roofing Composite Roofer Expert Team
Roofing Project Location: Federal Way, Washington
Type of Roof: CertainTeed composite shingle Roof
Type of Material: CertainTeed Landmark
Type of Roofing Project: Residential Composite Roofing
Roof Color: Granite Gray
Type of Roof Replacement: Old asphalt roof tear off replaced with CertainTeed composite roof
Length of Roofing Project: 4 to 5 days
Roof Warranty
Fire, Wind, Tear and Wind Driven Rain Resistance
Industry-best Lifetime, limited transferable warranty
10-year SureStart™ warranty (100% replacement and labor costs due to manufacturing defects)
10-year StreakFighter® warranty against streaking and discoloration caused by airborne algae
15-year, 110 mph wind-resistance warranty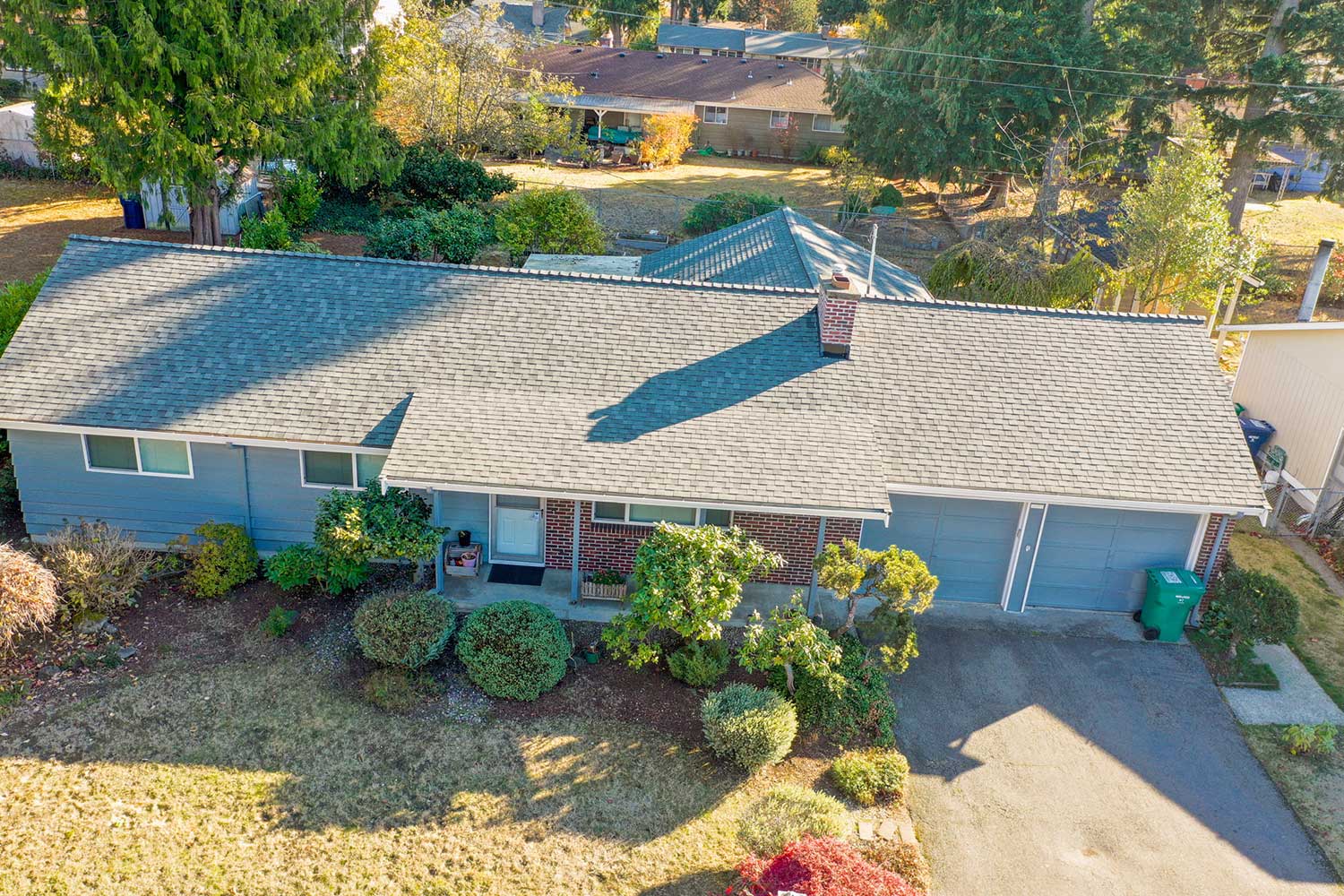 Family Owned & Operated Seattle Roofing Company
Three Tree Roofing is a family-owned and operated roofing company serving the greater Puget Sound Area. We are dedicated professional roofers who specialize in residential, multifamily, and commercial roofing. For over 15 years, we have been successfully solving both complex and straightforward roofing problems. Our dedication to customer satisfaction and providing top quality roofing services has given us the opportunity to build long-lasting relationships with our clients. As knowledgeable and trusted roofing contractors in the Seattle area, our clients rely on us to provide the highest quality roofing solutions for their roofing projects. Please contact us for your no-obligation estimate.
Certified Roofer
Get A Free Estimate
We are ready for your business! Please contact us using the methods below to get your no-obligation estimate.
Or call us at
206-312-7663

(ROOF)