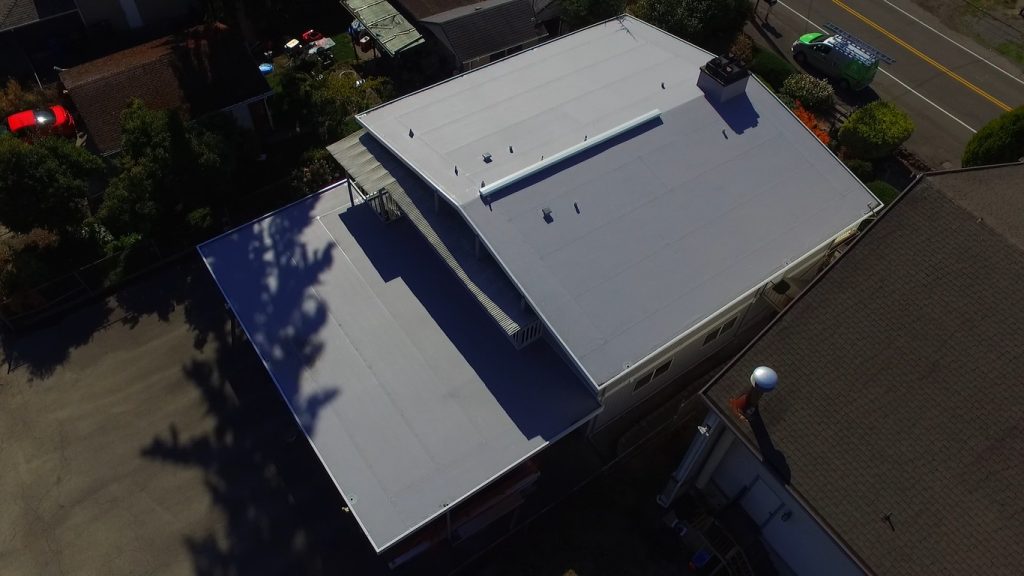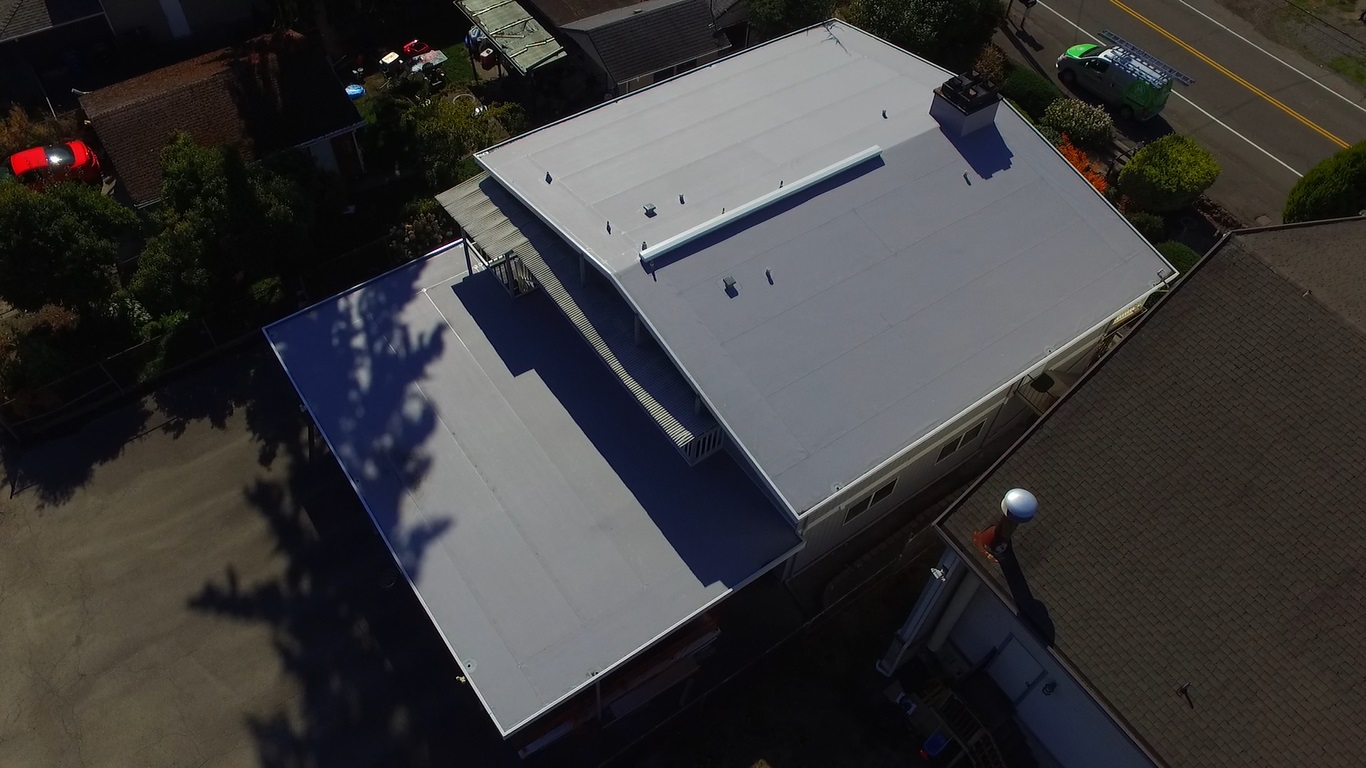 Commercial Flat TPO Roof in Seattle, Washington
Three Tree Roofing removed and recycled the old tar and gravel roof, saving the owners money. New sheeting and fascia board were installed, new insulation added, and a beautiful and durable Weatherbond Flat TPO roofing system installed. We fabricated and installed a custom-made ridge vent to help with attic ventilation and reduce heat during the summer. The drains were enlarged, and new downspouts installed. Our crews worked very well with the tenants. We made sure to keep the driveway clear and clean at all times. The project time frame was 4 days.
The Weatherbond Flat TPO (thermoplastic polyolefin) roofing system, also known as a "Cool Roof," is a durable, energy-efficient, and environmentally-friendly roofing solution, making it an excellent choice for this building. This Flat TPO roof comes with a Weatherbond 20-year Material Warranty and a 20-year manufacturer backed Workmanship Warranty. Let us know if you have any questions about this project or other projects. Feel free to reach out to us. Contact Us for your new roof or call us at 206-312-7663 (ROOF)!
Seattle Roofers share knowledge about roofing, roofing projects, and fun in Seattle, Washington.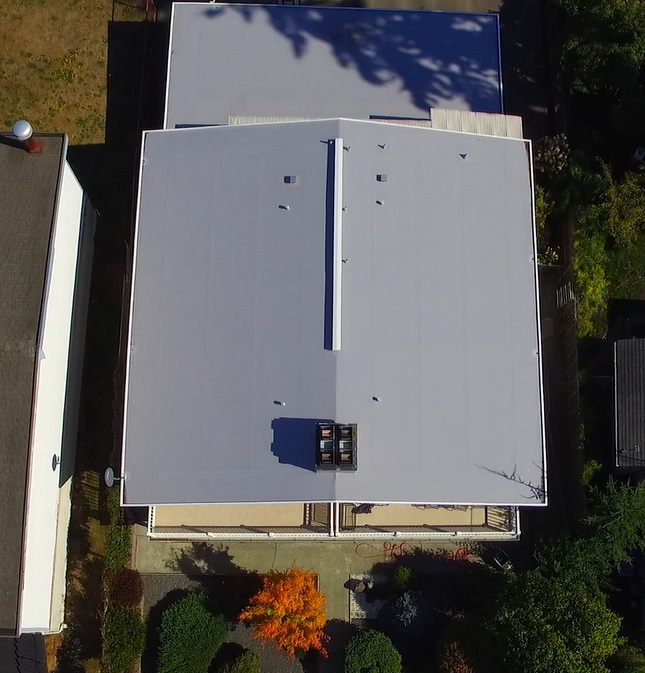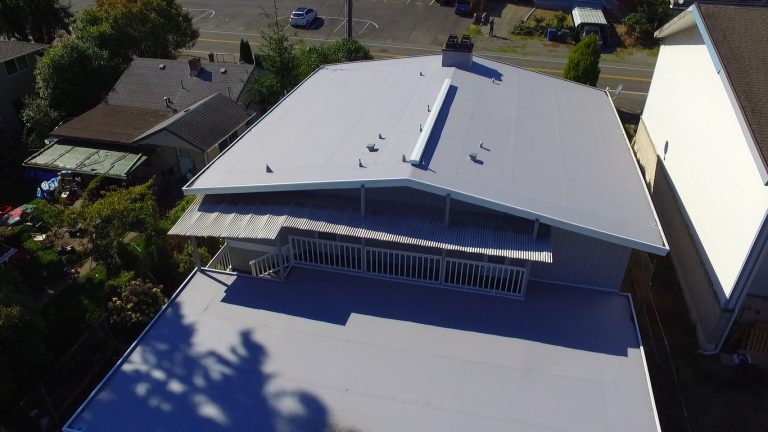 Trusted Performance and Quality Weatherbond TPO Membrane Roof
As a Certified Weatherbond Roof Installer, Three Tree Roofing is proud to have the opportunity to offer the Weatherbond Membrane Roof System. With a legacy of trusted performance, Weatherbond offers roofing options backed by manufacturing excellence and quality materials. TPO is a 100% waterproof chemically resistant thermo-polyolefin membrane that has become the leading choice for low-pitched and flat roofs in Washington State. TPO roofs are both long-lasting and energy-efficient. A benefit of a TPO membrane roof is it's a maintenance-free roofing system.
Roofing Project Details
Roofer: Three Tree Roofing Weatherbond TPO Roofer Expert Team
Roofing Project Location: Seattle, Washington
Type of Roof: Weatherbond Flat TPO Roof
Type of Material: Weatherbond .60mil TPO
Type of Roofing Project: Commercial Flat Replacement
Roof Color: Gray
Type of Roof Replacement: Weatherbond Flat TPO Membrane Installation
Length of Roofing Project: 4 Days
Roofing Project Extras
New sheeting and fascia board
Custom made ridge vent
New downspouts
Installed new insulation
Enlarged the drains
Roof Warranty
Weatherbond 20-year Material Warranty
Weatherbond 20-year manufacturer backed Workmanship Warranty
Family Owned & Operated Seattle Roofing Company
Our dedication to customer satisfaction and providing top quality roofing services has given us the opportunity to build long lasting relationships with our clients. As knowledgeable and trusted roofing contractors in the Seattle area, our clients rely on us to provide the highest quality roofing solutions for their roofing projects. Contact Us for your new roof or call us at 206-312-7663 (ROOF)!
Certified Roofer
Get A Free Estimate
We are ready for your business! Please contact us using the methods below to get your no-obligation estimate.
Or call us at
206-312-7663

(ROOF)