---
450+
Total 5-Star Reviews
---
Bellevue: Bastion of Industry and Growth
We are extremely fortunate to serve Bellevue as Bellevue roofers. Bellevue has become one of the top spots to be in Washington. The second-largest city center in the state, Bellevue has a thriving downtown area. T-Mobile, Microsoft, Amazon, and… Three Tree Roofing (!) each have offices here making Bellevue a great area for those working in tech or looking to launch their own business. That's right, we opened a Three Tree Roofing Satellite office in Bellevue right off 112th Ave! We are honored to be certified Bellevue roofers and a part of this great city.
Bellevue is known for its beautiful lakefront houses and jaw-dropping business centers that are comparable to Seattle. We love roofing such incredible buildings!
Diverse, Big, and Small Town
A stronghold for diversity, a 2017 study found that one in three residents was born outside of the United States. These fresh perspectives coupled with a spirit of entrepreneurship has made Bellevue a bastion of industry and growth. Bellevue ranked second in the nation in USA Today's 2014 list of best places to live in the USA. Bellevue is a great place to visit with the family if you are looking for the atmosphere of a major city, without the bustling crowds of somewhere like Seattle. Bellevue is a signature spot in Washington located right on the waters of Lake Washington.
Bellevue offers some of the coolest attractions in Puget Sound. We take our families over to the Bellevue Square Mall, to enjoy a vast shopping and entertainment area. From bowling to a unique cinema experience, the Bellevue collection has so many activities. One of which is the Bellevue Arts Museum. Right off Bellevue Way, you can't miss the huge red museum. The building's architecture has a signature Bellevue vibe, with an abstract layout and geometrical design that you can spot all the way down Lincoln Square. Amongst a plethora of lectures and activities that are fun to partake in, one of our favorite exhibits is BAM. It offers the indescribable Patte Loper Laboratory for Other Worlds. A truly immersive experience that stretches your imagination to its fullest potential. The exhibit uses sound, animation, and everyday objects to blend a material and technological experience together in a way we have never seen before. After a fun day at the museum, you can find an awesome park just a few blocks away.
Park Between the Lake and Buildings
On a sunny day or a day with not so much rain, Bellevue Downtown Park is a ton of fun. Located between Lake Washington and the tall buildings of the city, Bellevue Downtown Park is a unique spot for the whole family. This spot is perfect for Fourth of July fireworks and barbecuing right on the water. The Inspiration Playground is an energy burner for our kiddos to shed energy in light of a nap. You can spend a whole day at Bellevue square and never get bored!
Favorite Restaurant in Bellevue

Fun Stuff in Bellevue
Bellevue also offers a unique food scene you can't find anywhere else. One of our personal favorites is Ascend Prime Steak and Sushi. This decadent restaurant is perfect for date night. A dine-in experience that never fails to impress us. When our crews are looking for lunch, they stop in at Monsoon Bellevue right off Main Street. Their grilled pork belly is to-die-for! If you are not into pork, the lemongrass chicken is another great option.
---
Your Bellevue Roofers
Bellevue is a booming hub here in Washington with easy access to Renton, Seattle, Everett, and more across the Western Washington Area. We are proud to serve Bellevue and work on roofing beautiful homes and commercial buildings in this signature Washington City. Being born and raised in the Seattle / Bellevue area, we are a family-owned and operated business.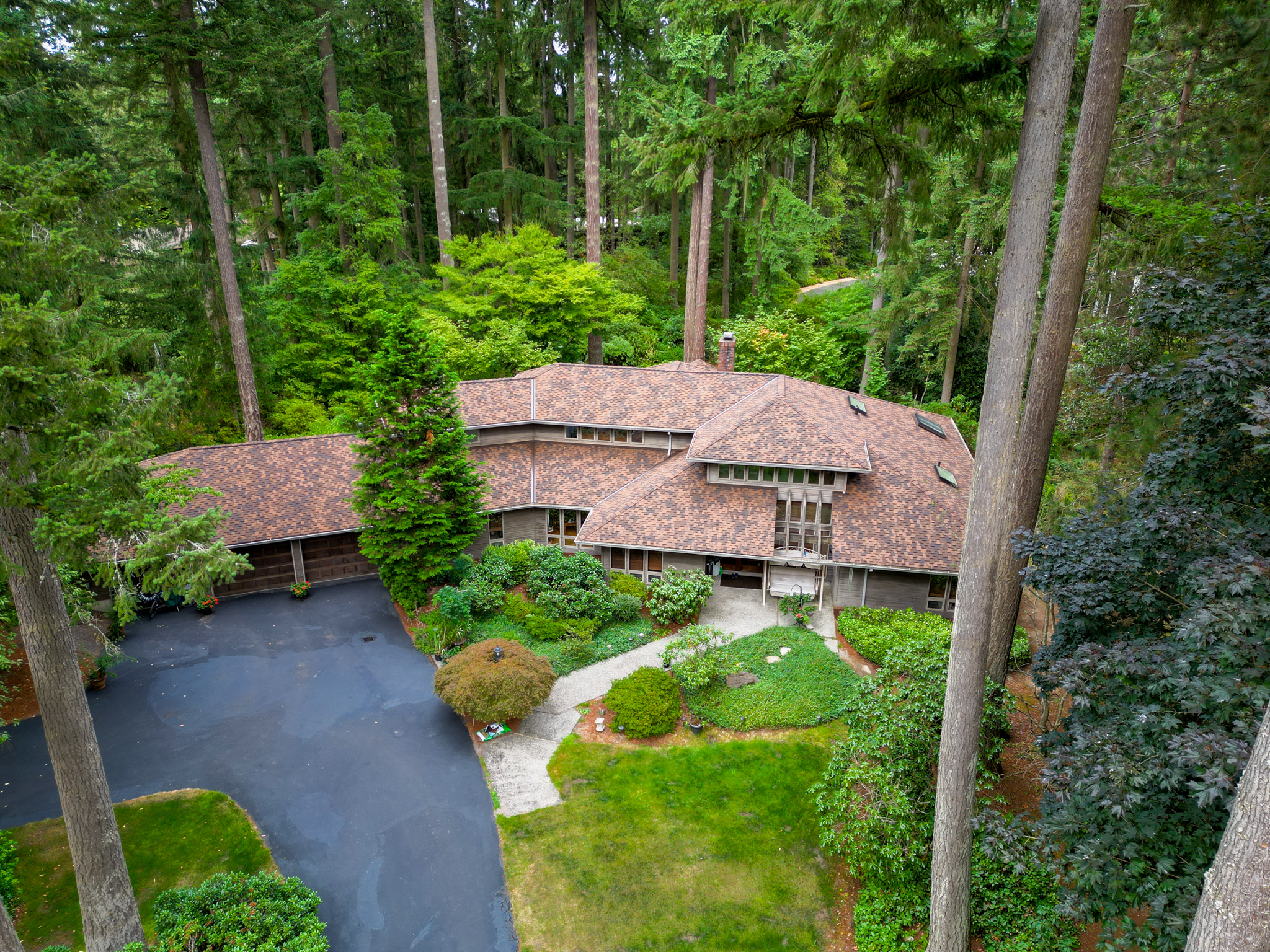 This New Composite Shingle Roof in Bellevue, Washington started its life with a cedar shake shingle roof, a common roof in the Pacific Northwest. Three Tree Roofing removed the old roof and replaced it with a new CertainTeed Presidential TL composite asphalt shingles roof.
We take pride in our work and providing beautiful, sound roof replacements that will last a lifetime for our friends and neighbors. Both owners of Three Tree roofing were born, grew up, went to school, and now serve Seattle and the surrounding communities, including Bellevue as Bellevue roofers, through our roofing company. Each and every new roof we replace means that much more to us.
Three Tree Roofing Bellevue
To help better serve our Bellevue customers, we just opened our Three Tree Roofing Seattle Satellite Office right off of 15th Ave NW on NW Leary Way! That's right, we have officially joined the Seattleite club. We are proud to serve Seattle and make sure that its residents have great, long-lasting roofing systems to help them stay dry in the rainy city. If you are in Seattle and need a new roof, we can set an appointment to meet and deliver a free estimate for your roof replacement.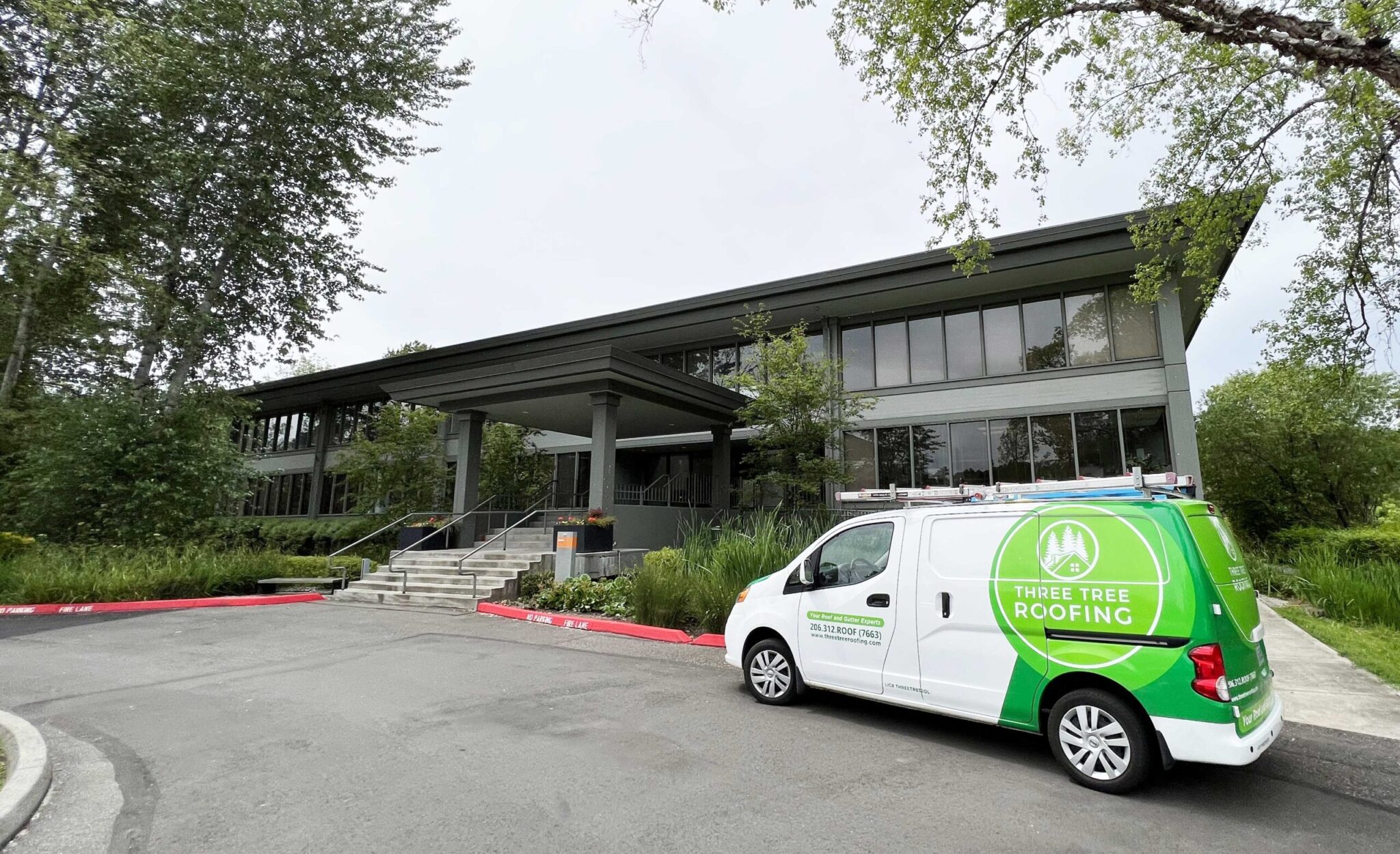 We opened our Three Tree Roofing Bellevue office. This location helps us better serve customers in the Bellevue area. Visits are by appointment only.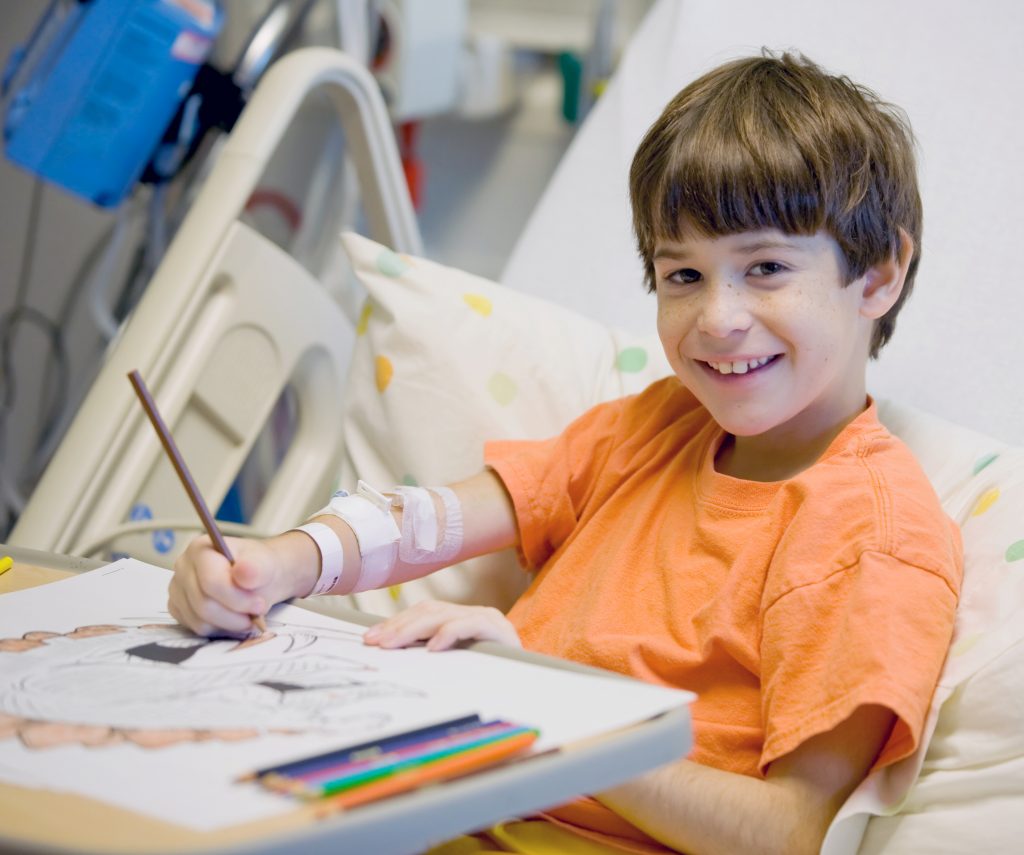 Roofers Giving Back to Bellevue
We give back to Bellevue and the surrounding communities by providing top-notch service, but more importantly through charities. One charity, in particular, is the Seattle Children's Hospital through the Color Me Happy Guild's Putt for Children's annual fundraiser. We feel very fortunate to be from such a beautiful place and have the opportunity to give back to Bellevue.
Call us today or send us a message for your free estimate on your roof. We are the best Bellevue roofers in the Puget Sound!
---
---
More "Roofers Near Me" Cities