Impressive and Eco-Friendly Cedar Shake Shingle Roof in Shoreline, Washington
This impressive cedar shake shingle roof, prized for its beauty and sustainability, is located in Shoreline, Washington. Over time, the old cedar shake shingle roof had deteriorated, birds had begun to peck holes in it, and little critters had started to burrow and build nests in the wood. We removed the old cedar shake shingle roof, recycled it, and installed a premium three-quarter hand split cedar shake shingle roof. It's a beautiful and environmentally friendly wood that comes with a 50-year CCA-treated warranty. The CCA treatment for longevity means the wood is injected with a treatment that prevents insects from growing into the wood which is a very important step. This treatment step is often omitted much of the time on lower quality wood leading to a very short life span of the cedar shake itself.
Three Tree Roofing uses quality wood that will last a very long time. When we install cedar shake shingles, it's important to use stainless steel fasteners. The reason we use steel fasteners is that the CCA treatment will eat through all other metal fasteners. We use stainless steel so that doesn't happen. We have an expert roofing crew that specializes in cedar shake shingle installs. It's a skill that our highly dedicated crew uses every day.
If you have any questions about residential or commercial roofing, feel free to contact us for your new roof or give us a call at 206-312-7663 (ROOF)!
Shoreline Roofers share knowledge about roofing, roofing projects, and fun in Shoreline, Washington.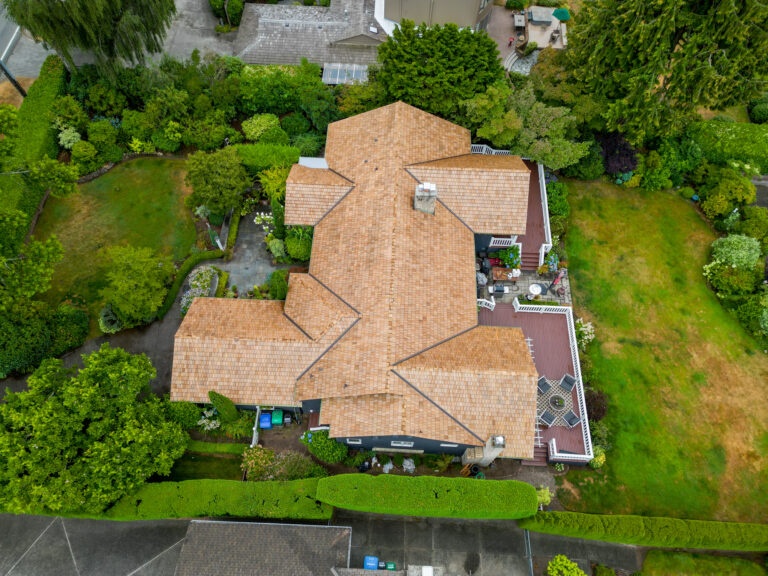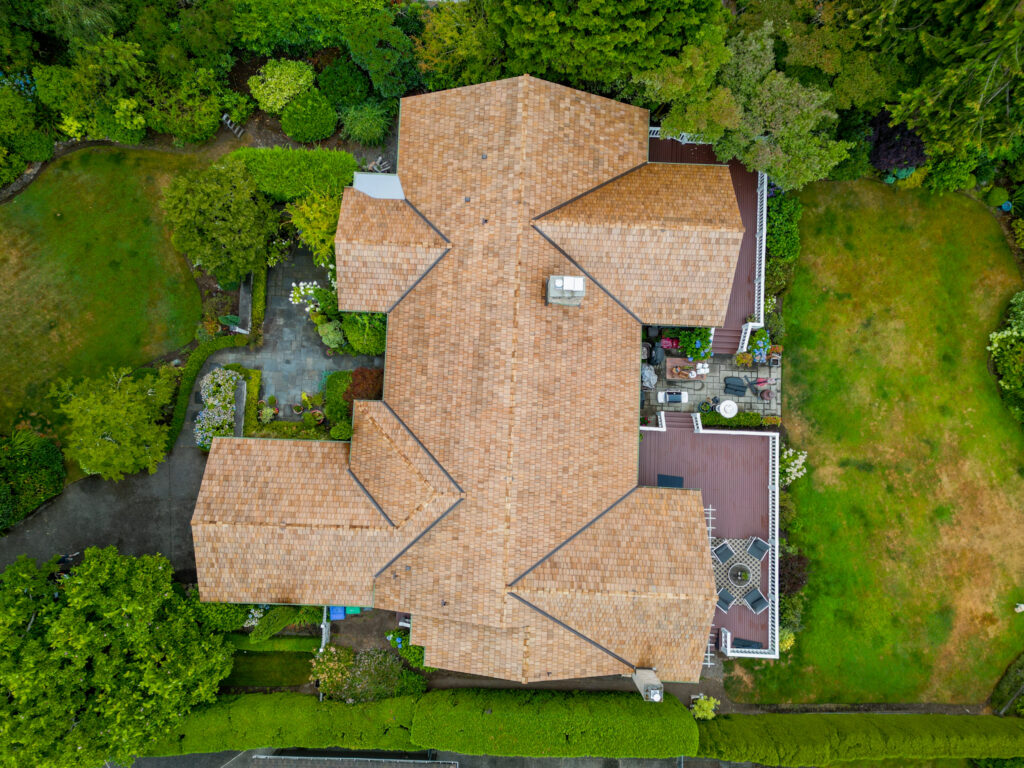 Unparalleled Craftsmanship and Natural Beauty
Three Tree Roofing is proud to have the opportunity to offer only the best cedar shake roofing shingles in our Seattle area cedar shake shingle roof projects. This is because our cedar shake shingle roof product programs sources shingles from exceptional local vendors to ensure excellence and quality in the materials we select. We offer our customers the very best timber available in Seattle and the surrounding communities.
Roofing Project Details
Roofer: Three Tree Roofing Cedar Shake Shingle Roofer Expert Team
Roofing Project Location: Shoreline, Washington
Type of Roof: Premium Three-Quarter Hand Split Cedar Shake Shingle Roofing
Type of Roofing Project: Residential Cedar Shake
Roof Color: Natural Cedar Shake Shingle
Type of Roof Replacement: Old roof tear-off replaced with Cedar Shake Shingle home roof
Length of Roofing Project: 4 to 7 days
Roof Warranty
Fire, Wind, Tear and Wind Driven Rain Resistance
50-year CCA Treated Warranty
Family Owned & Operated Seattle Roofing Company
Our dedication to customer satisfaction and providing top quality roofing services has given us the opportunity to build long lasting relationships with our clients. As knowledgeable and trusted roofing contractors in the Seattle area, our clients rely on us to provide the highest quality roofing solutions for their roofing projects. Contact Us for your new roof or call us at 206-312-7663 (ROOF)!
Get A Free Estimate
We are ready for your business! Please contact us using the methods below to get your no-obligation estimate.
Or call us at
206-312-7663

(ROOF)