New Composite Shingle Roof in Auburn, Washington with Bronze Horse Weathervane Art
A fantastic completed project for an eye doctor that works out of this building. Three Tree Roofing Composite Roofer Specialists removed the old composition roof on this neat commercial building located in Auburn, Washington. When the old roof was removed, the decking looked really good. A flat section of the building that's holding some AC units needed some additional roofing to make sure that the flat area was weathered in.
We installed a CertainTeed Landmark Moiré Black Composite Shingle Roof on this building. Moiré Black is the perfect neutral roof color because the color looks good with many different paint colors and gives the owner the option of painting the building the color of his choice.
The bronze horse weathervane art, a unique feature of this roof, is secured atop the cupola on the rooftop. The weathervane came from Maine which is cool. We installed it for the owner and it looks terrific. If you have any questions about commercial or residential roofing, feel free to contact us for your new roof or give us a call at 206-312-7663 (ROOF)!
Auburn Roofers share knowledge about roofing, roofing projects, and fun in Auburn, Washington.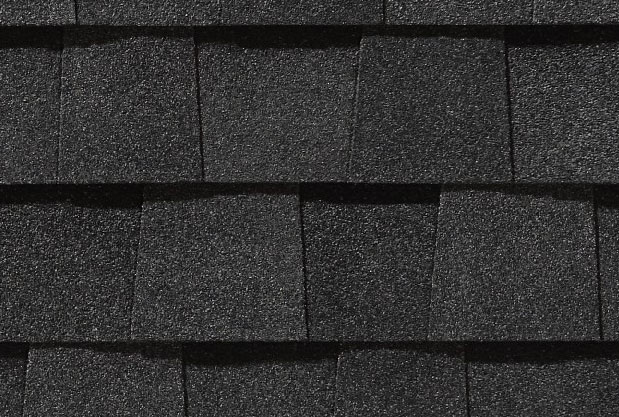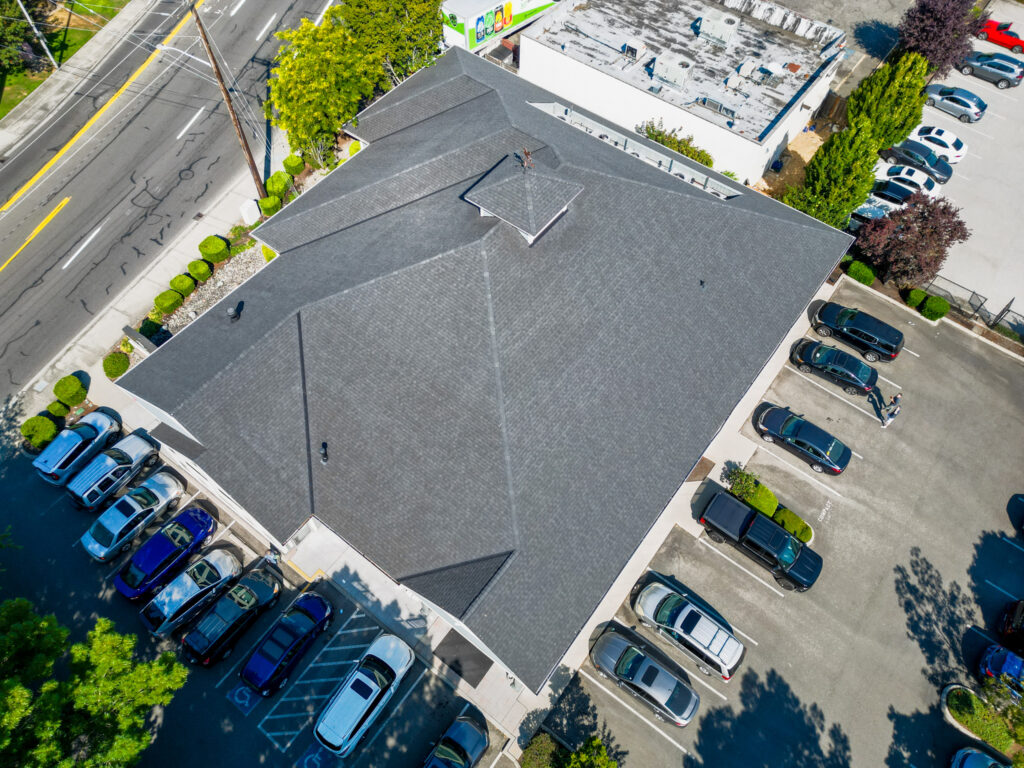 Trusted Performance and Quality Materials
As a Certified CertainTeed Roof Installer, Three Tree Roofing is proud to have the opportunity to offer the CertainTeed Integrity Roof System. With a 100 + year legacy of trusted performance, CertainTeed offers over 300 Roofing options backed by manufacturing excellence and quality materials.
Roofing Project Details
Roofer: Three Tree Roofing Composite Roofer Team
Roofing Project Location: Auburn, Washington
Type of Roof: CertainTeed Landmark
Type of Roofing Project: Commercial Composite Shingles Roofing
Roof Color: Moiré Black
Type of Roof Replacement: Old composition roof tear off replaced with a CertainTeed Landmark composite commercial roof
Length of Roofing Project: 5 to 7 days
Roof Warranty
Fire, Wind, Tear and Wind Driven Rain Resistance
Industry-best lifetime limited warranty
10-year StreakFighter® algae-resistance warranty
Family Owned & Operated Seattle Roofing Company
Our dedication to customer satisfaction and providing top quality roofing services has given us the opportunity to build long lasting relationships with our clients. As knowledgeable and trusted roofing contractors in the Seattle area, our clients rely on us to provide the highest quality roofing solutions for their roofing projects. Contact Us for your new roof or call us at 206-312-7663 (ROOF)!
Certified Roofer
Get A Free Estimate
We are ready for your business! Please contact us using the methods below to get your no-obligation estimate.
Or call us at
206-312-7663

(ROOF)