Elegant Composite Shingle Roof in Bellevue, Washington
This elegant roofing project installed in Bellevue, Washington started its life with a cedar shake shingle roof, a common roof in the Pacific Northwest especially if it's a house like this in the woods. The roof looks good until it leaks and this one had leaks. The leaks created wood damage. During the tear-off, Three Tree Roofing had carpenters come in to help the roofing crew with wood repairs and some needed paint repairs. After the repairs were complete, the roofing crew installed plywood over the entire rooftop and built the roof with underlayment and perimeter metals.
We replaced all the skylights as well with brand-new energy-efficient argon gas-filled double pane skylights. Most importantly, in the wintertime, argon gas-injected glass panes help keep the heat in, and in the summertime, they help keep the heat out.
CertainTeed Presidential TL is about as close to looking like wood as possible. It turned out amazing. This project roof with CertainTeed Presidential TL is Class A rated for fire resistance, the industry's highest fire resistance rating. The color is Aged Bark. It looks fantastic. If you have any questions about commercial or residential roofing, give us a call at 206 312-7663 (ROOF).
Bellevue Roofers share knowledge about roofing, roofing projects, and fun in Bellevue, Washington.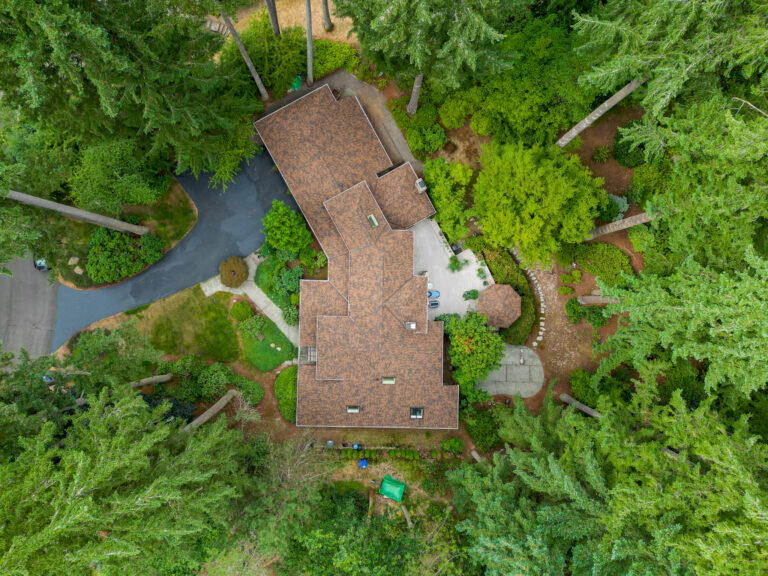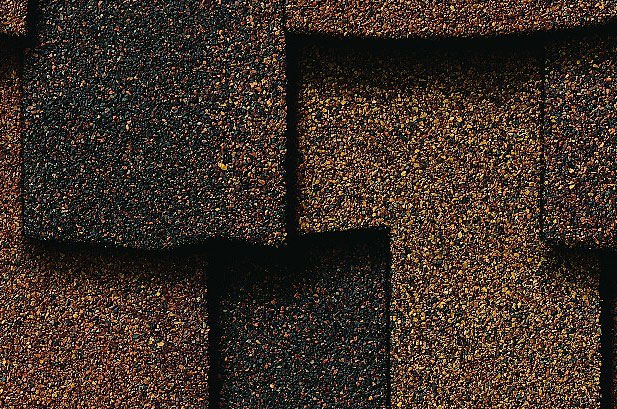 Unparalleled Craftsmanship and Durability
As a Certified CertainTeed Roof Installer, Three Tree Roofing is proud to have the opportunity to offer the CertainTeed Integrity Roof System. With a 100 + year legacy of trusted performance, CertainTeed offers over 300 Roofing options backed by manufacturing excellence and quality materials.
Roofing Project Details
Roofer: Three Tree Roofing Composite Roofer Expert Team
Roofing Project Location: Bellevue, Washington
Type of Roof: Composite Shingle Roofing
Type of Material: CertainTeed Presidential TL composite shingle
Type of Roofing Project: Residential Composite Shingle Roofing
Roof Color: Aged Bark
Type of Roof Replacement: Old cedar shake shingle roof tear off replaced with a CertainTeed Presidential TL Composite Shingle Roof
Length of Roofing Project: 4 to 7 days
Roofing Project Extras
New energy efficient Argon gas-injected skylights
Roof leaks, carpentry repair & paint repairs
New plywood laid on entire roof
Roof Warranty
Fire, Wind, Tear and Wind Driven Rain Resistance
50-year material and 25-year labor warranty backed by the manufacturer
Family Owned & Operated Seattle Roofing Company
Our dedication to customer satisfaction and providing top quality roofing services has given us the opportunity to build long lasting relationships with our clients. As knowledgeable and trusted roofing contractors in the Seattle area, our clients rely on us to provide the highest quality roofing solutions for their roofing projects. Contact Us for your new roof or call us at 206-312-7663 (ROOF)!
Certified Roofer
Get A Free Estimate
We are ready for your business! Please contact us using the methods below to get your no-obligation estimate.
Or call us at
206-312-7663

(ROOF)