The Fauntleroy Roof
Composite Roofing Seattle
The new roof on this home was a replacement for the old torch down shingles and copper. The owners were very happy with their custom skylight, which is framed in metal and has exterior lights running along its perimeter. They wanted to keep the same style of siding that they already had installed when we arrived at their residence so as not to have any visible seams between newer materials and older ones; however, they still needed some updated features like energy efficiency upgrades with CertainTeed Landmark PRO Shingles made from resilient TPO material that can withstand harsh winters or scorching summers without wearing out quickly unlike traditional asphalt-based roofs such as those found in many other residential neighborhoods around Seattle where half an inch difference can make all the difference.
Project Highlights
Mountain Ridge high profile ridge shingles
Shingle color: "Resawn Shake"
Multiple roof faces and types of material
Composition shingles and TPO membrane
Repaired the plywood as necessary
Fire, Wind, Tear and Wind Driven Rain Resistance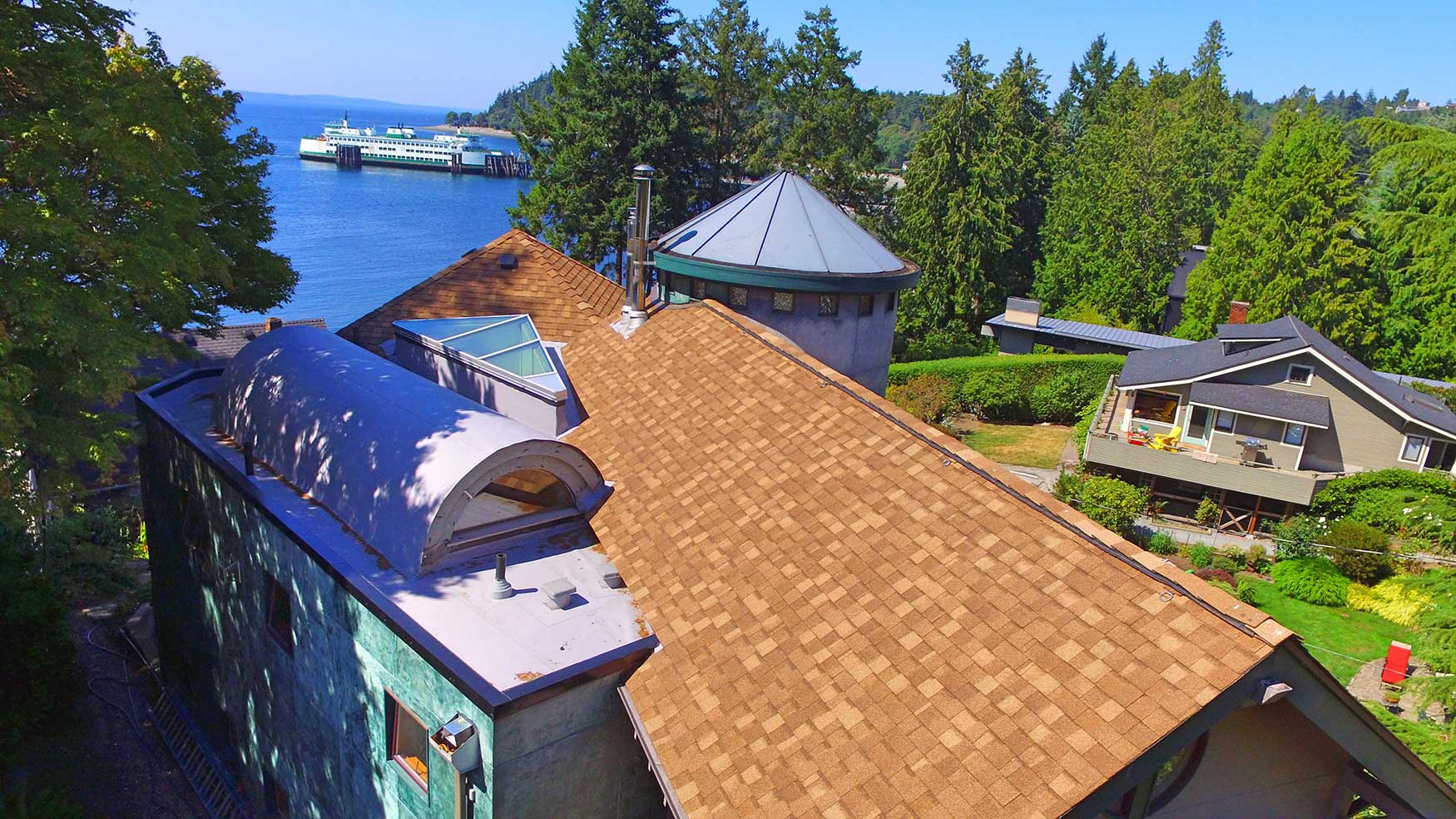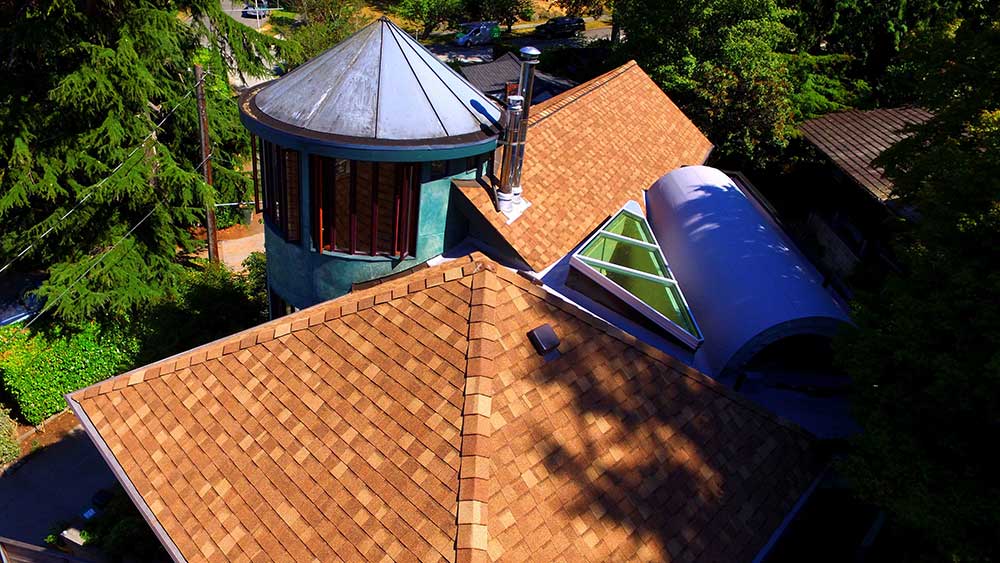 Material Used: CertainTeed Landmark PRO Composite Roof Shingles
We used CertainTeed Landmark PRO Composite Roof Shingles in "Resawn Shake" for this residential roofing project. CertainTeed Composite Roof Shingles are Fire, Wind, Tear and Wind Driven Rain Resistance. CertainTeed products are covered by an industry-best warranty including a lifetime limited transferable warranty against manufacturing defects on residential applications and more.
Certified Roofer
Get A Free Estimate
We are ready for your business! Please contact us using the methods below to get your no-obligation estimate.
Or call us at
206-312-7663

(ROOF)