Historic Chelsea Apartments
In July of 2018, Three Tree Roofing was awarded a contract to re-roof the Historic Chelsea Apartments with modern TPO, a 100% waterproof chemically resistant thermo-plastic membrane that has become the leading choice for low-pitched and flat roofs in Washington State. This was a challenging and rewarding roof to complete which included limited access, multiple existing layers, carpentry repairs, and a great deal of custom stucco work. We also didn't want to disturb the residents by traveling through the inside of the building. We held an on-site safety meeting with our crew leader and constructed an external stair tower and garbage shoot. This building was built in 1906 and had several roofs added over the years. Once the old roofing was removed and the carpentry repairs were completed, we installed .60 Mil TPO membrane. The roof turned out great and most of the residents didn't even know we were there. Clean up was done each day including a magnet sweep to pick up any nails and metal debris that might have fallen during removal process. Project time frame was 14 business days.
History of Chelsea Apartments
In 1906, regionally famous architect Irving Harlan Thomas designed the 100 room Historic Chelsea Apartments in a fusion of English Renaissance & Italian Baroque styles as a destination for tourists, conveniently located along the Kinnear Park trolley route. It had one of the first high speed elevators, a modern steam-heating system available, and an elaborate roof garden with wooden pergola, palm trees, and arbors.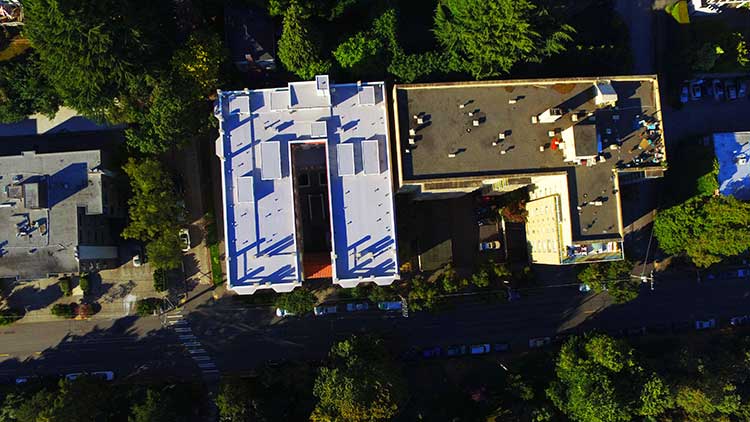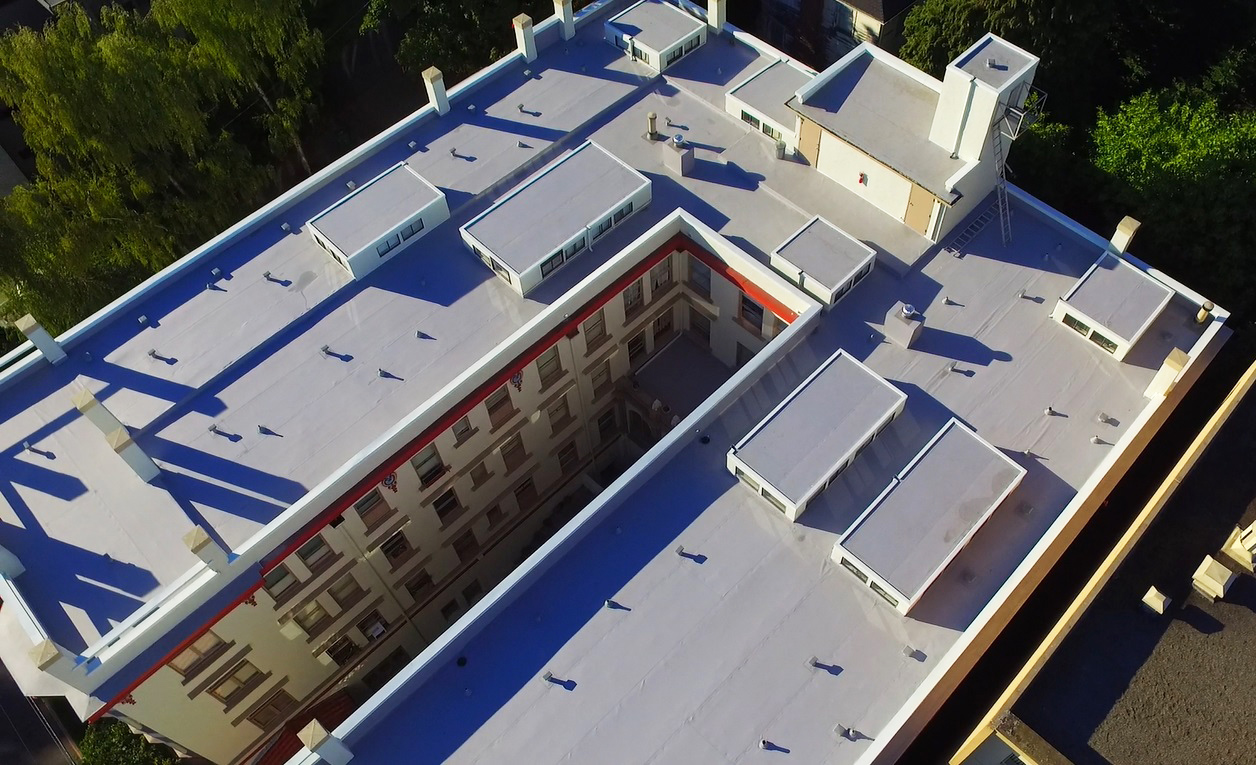 Irving Harlan Thomas is also credited with designing the Seattle Chamber of Commerce, Pike Place Corner Building, and various University of Washington buildings.
Get A Free Estimate
We are ready for your business! Please contact us using the methods below to get your no-obligation estimate.
Or call us at
206-312-7663

(ROOF)