---
450+
Total 5-Star Reviews
---
Redmond: Breathtaking Marymoor Park
We are so fortunate to serve Redmond as Redmond roofers. Redmond, home of Microsoft, Nintendo, HCL America Inc., and Facebook Technologies LLC., is one of the many hubs for tech industries in Washington State. Many bright minds working in tech and taking advantage of the proximity to outdoor adventure make up the communities of Education Hill, Bear Creek, Sammamish Valley, Overlake, and Willow-Rose Hill. Redmond is part of the Innovation Triangle, a partnership of three cities, Bellevue-Kirkland-Redmond, formed to attract people from around the world to work in developing technologies of the future.
Favorite Restaurant in Redmond

Fun Stuff in Redmond
While Redmond is known as a center of technology, Redmond's outdoor areas and activities are unmatched by anywhere in Washington. One of which is Marymoor Park. It is a truly breathtaking site and a prime destination for locals and visitors. The park is over 500 acres and features an outdoor concert venue, a cricket pitch, a model airplane flying field, and an off-leash dog park. The walls of trees lining the property and fresh green grass give Marymoor an inviting ambiance. We have so much fun participating in these activities or watching other Washingtonians have fun. The Barenaked Ladies' performance at Marymoor Park was incredible! We can't wait to catch another show here. Marymoor park also features one of Redmond's coolest attractions: The Jerry Baker Memorial Veladrome. Redmond is a bicyclist's dream. The city is known as the biking capital of the Pacific Northwest!
Located right off Lake Sammamish Parkway, the city's 400-meter velodrome is packed with cyclists racing around the track. This track is insane. It has a 23-degree curve in its corners and, at high speeds, makes you feel like you're flying. Whether you're a seasoned cyclist or a novice like us, the velodrome is the perfect way to spend an afternoon harnessing your cycling skills. Many of these riders are training for the annual Redmond Derby Days. This multi-day outdoor excursion is a classic Redmond tradition. From cornhole tournaments to marathons, we always find something fun to do here. We always come here for the main event: the bicycle races. These races were how Redmond Derby Days originally formed and have since evolved, adding those other activities. This longtime tradition remains a favorite for us and other Washingtonians.
Along with these beautiful and adventurous attractions, Redmond's food selection equally stands out. When we are looking to grab a bite to eat, the Pomegranate Bistro stands out above all. This kitchen is serving up seasonal southern classics with a delicious PNW twist. Their southern fried chicken is our go-to every time. The juicy, crunchy chicken is something we haven't found anywhere else! This locally owned Bistro has a personal at-home touch unique to the city. The owner, Lisa, makes dining at her Bistro a genuine Redmond experience.
Redmond is east of Seattle, with its downtown area bordering Lake Sammamish. Redmond provides great access to Kirkland, Bellevue, and Sammamish. We proudly serve Redmond and ensure its residents have great, long-lasting roofing systems. Redmond is home to some of the most beautiful houses we have seen! If you are in Redmond and need a new roof, we can set an appointment to meet and deliver a free estimate for your roof replacement.
---
Your Redmond Roofers
Three Tree Roofing is proud to be a part of the Redmond community. We were born and raised in the Seattle / Redmond area and are a family owned and operated business.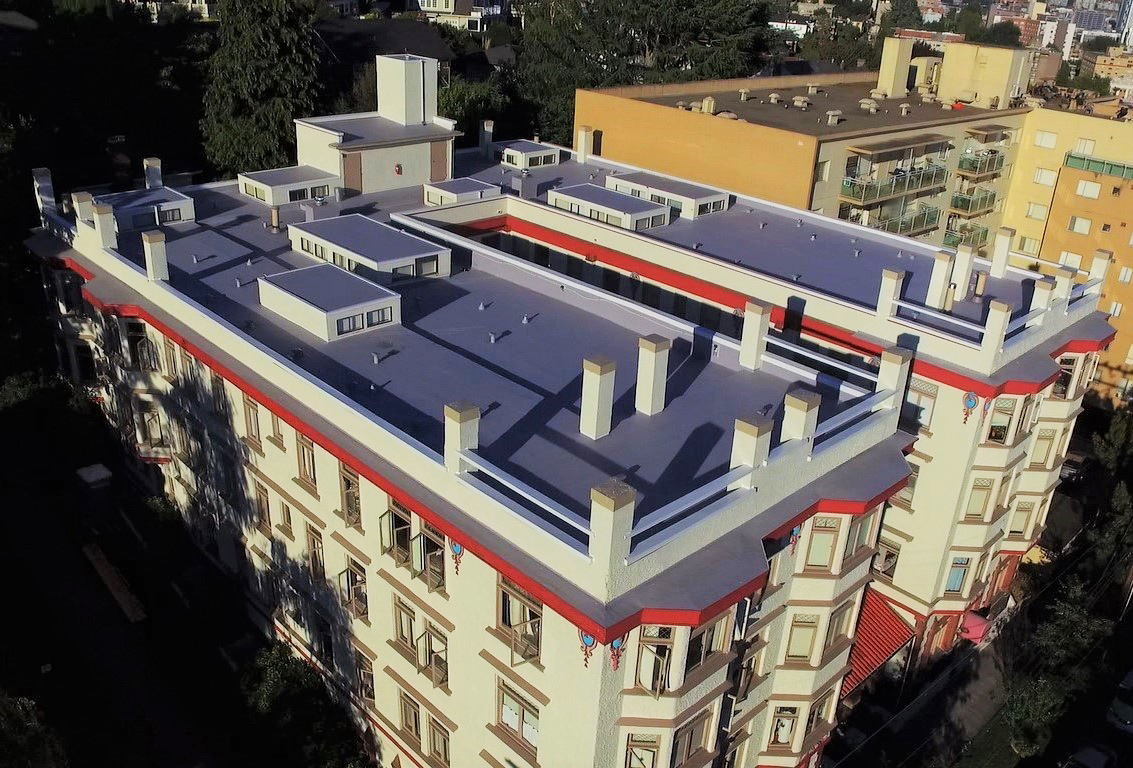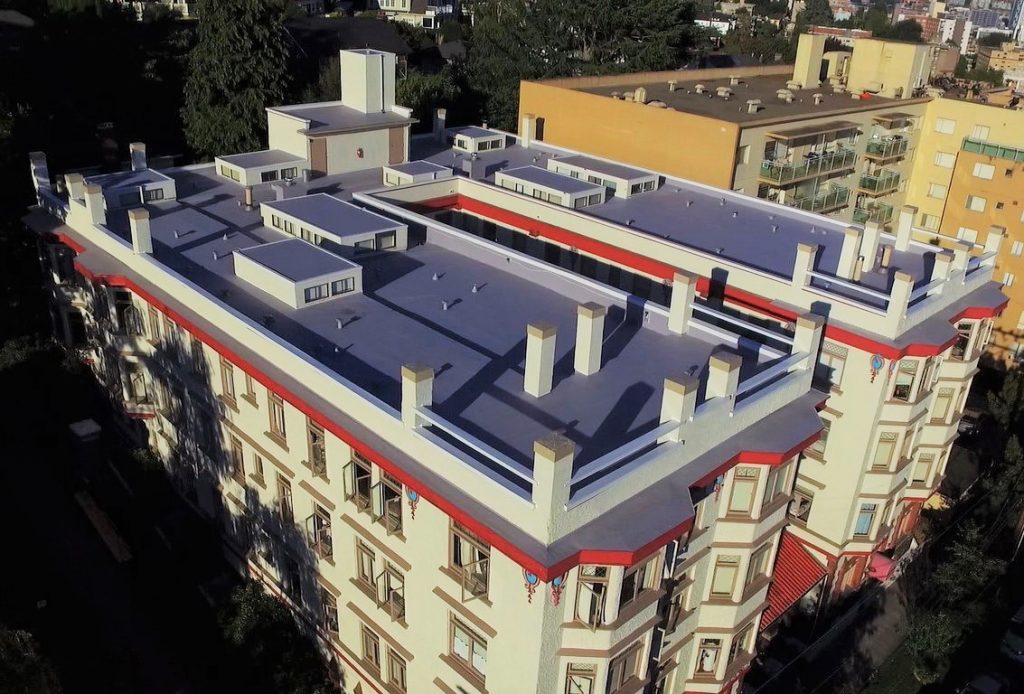 The Historic Chelsea Apartments in Redmond was a commercial roofing project that consisted of re-roofing the flat roof on this beautiful commercial building.
We take pride in our work and provide beautiful, sound roof replacements that will last a lifetime for our friends and neighbors. Both owners of Three Tree roofing were born, grew up, went to school, and now serve Seattle and the surrounding communities, including Redmond as Redmond roofers, through our roofing company. Each and every new roof we replace means that much more to us.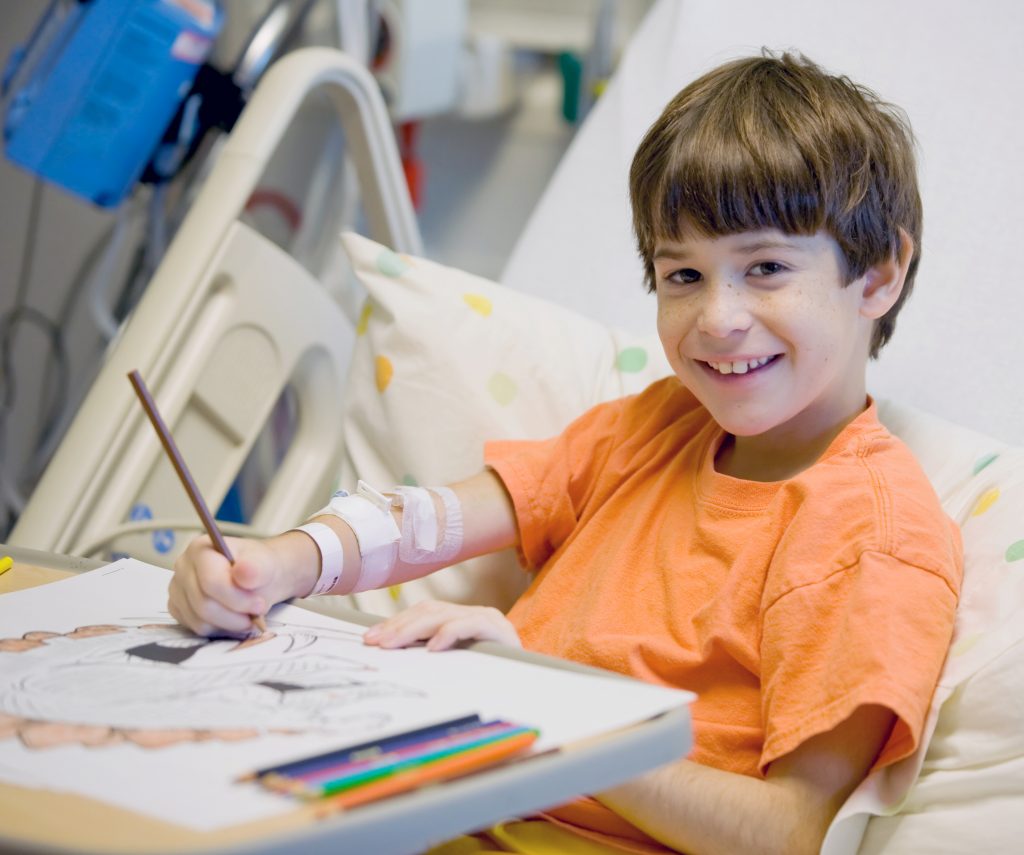 We give back to Redmond and the surrounding communities by providing top-notch service, but more importantly through charities. One charity, in particular, is the Seattle Children's Hospital through the Color Me Happy Guild's Putt for Children's annual fundraiser. We feel very fortunate to be from such a beautiful place and have the opportunity to give back to Redmond.
Call us today or send us a message for your free estimate on your roof. We are the best Redmond roofers in Puget Sound!
---
---
More "Roofers Near Me" Cities