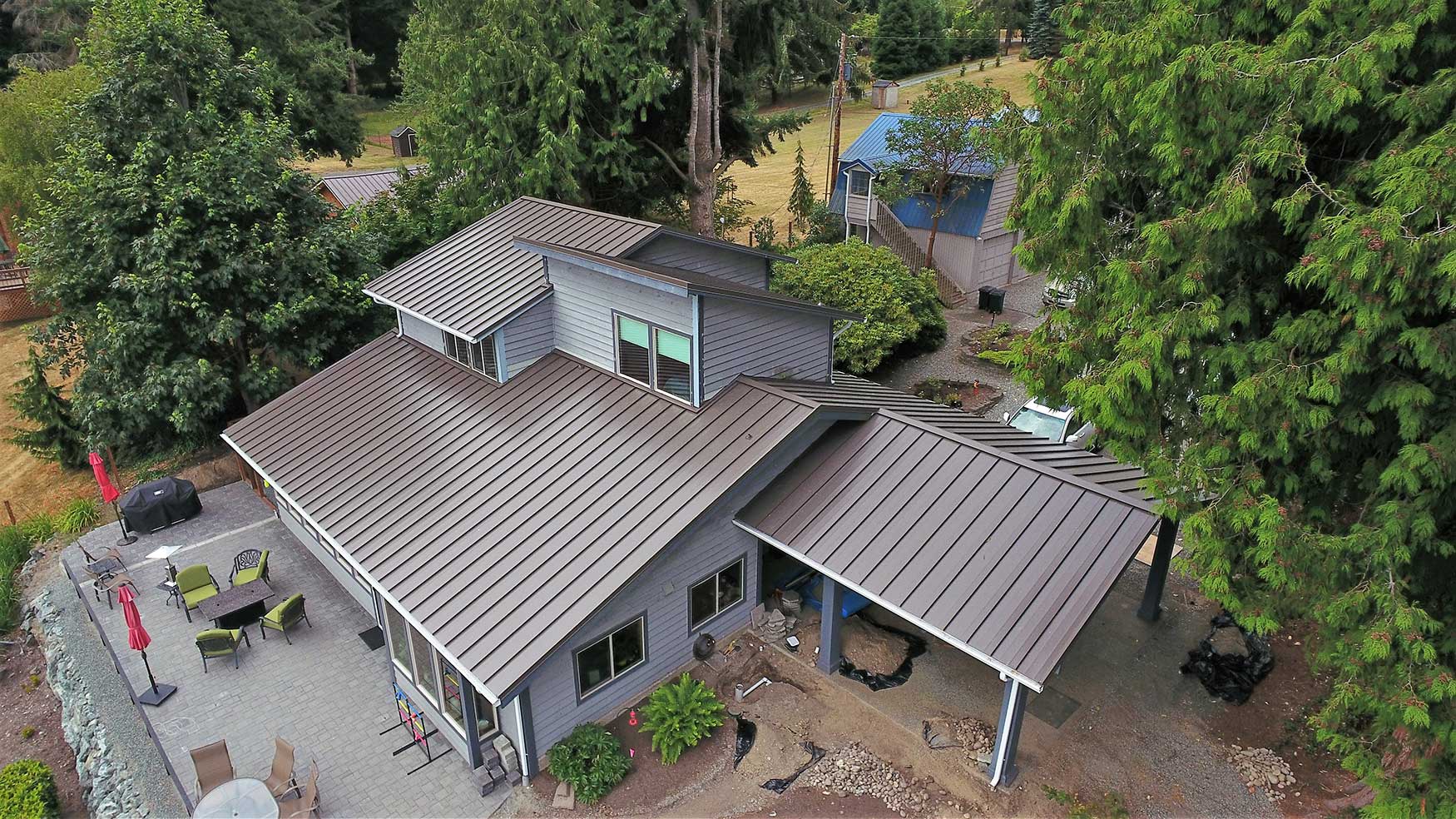 Whidbey Island Metal Roof
Just finished a beautiful metal roof with Nu-Ray NRM 1000 in Weathered Copper. It's very important to have your metal roof installed properly and to meet the manufacturers install procedure, especially when your close to the water. We installed Nu-Ray's Ocean Guard panel, new gutters and gutter screen. This creates a maintenance free system and you can use the water run off for your garden. This roof is also ready for solar, the solar panel clips used will pinch onto the panel, no holes will be drilled through the roof. Please contact us with any questions or an estimate on your home.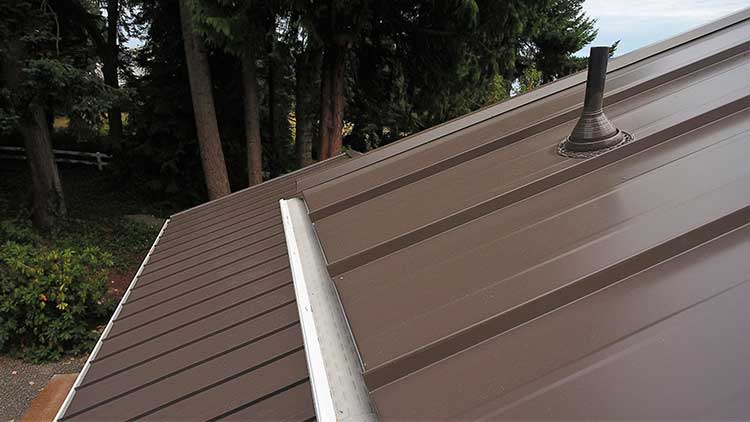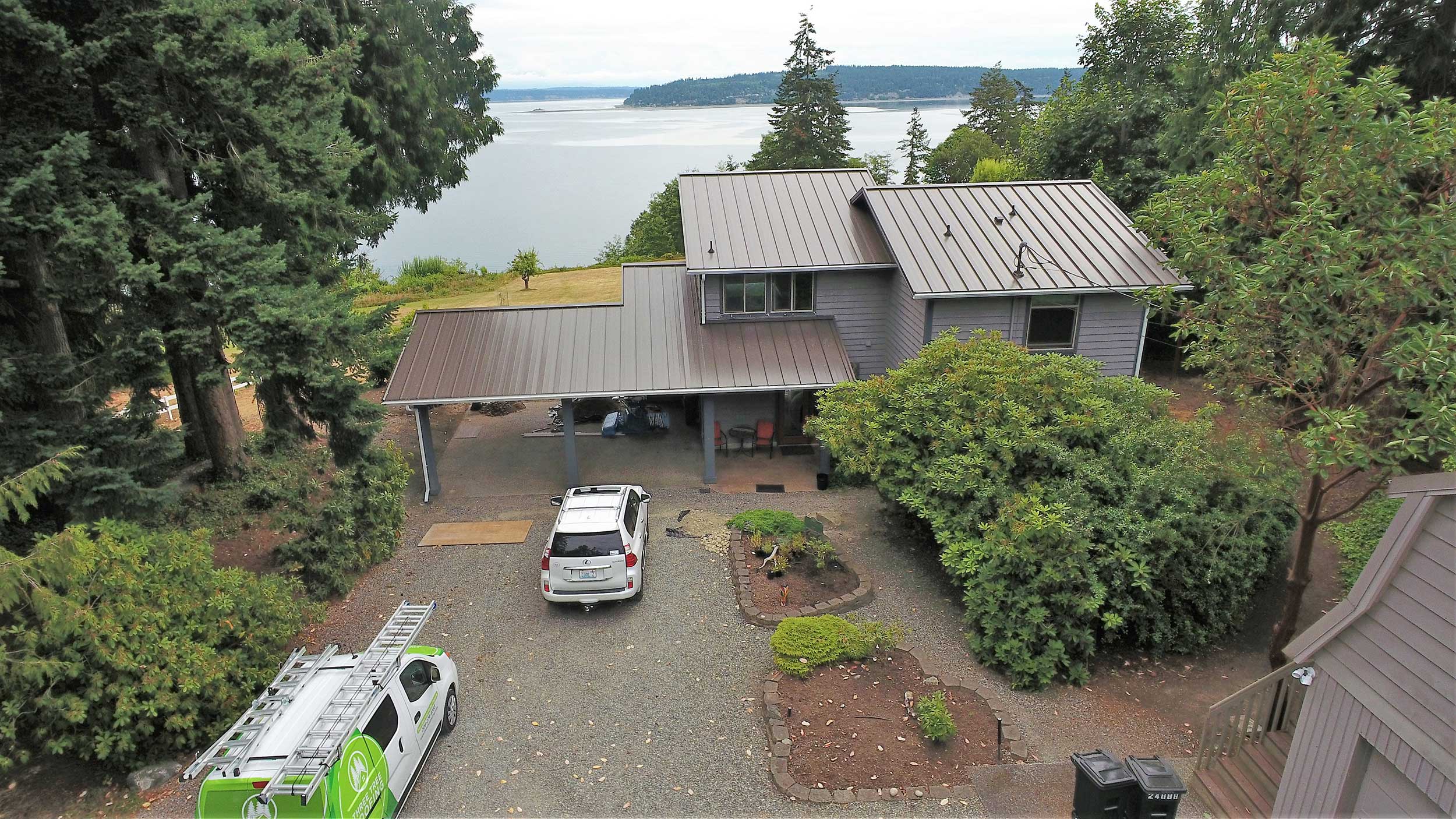 Get A Free Estimate
We are ready for your business! Please contact us using the methods below to get your no-obligation estimate.
Or call us at
206-312-7663

(ROOF)