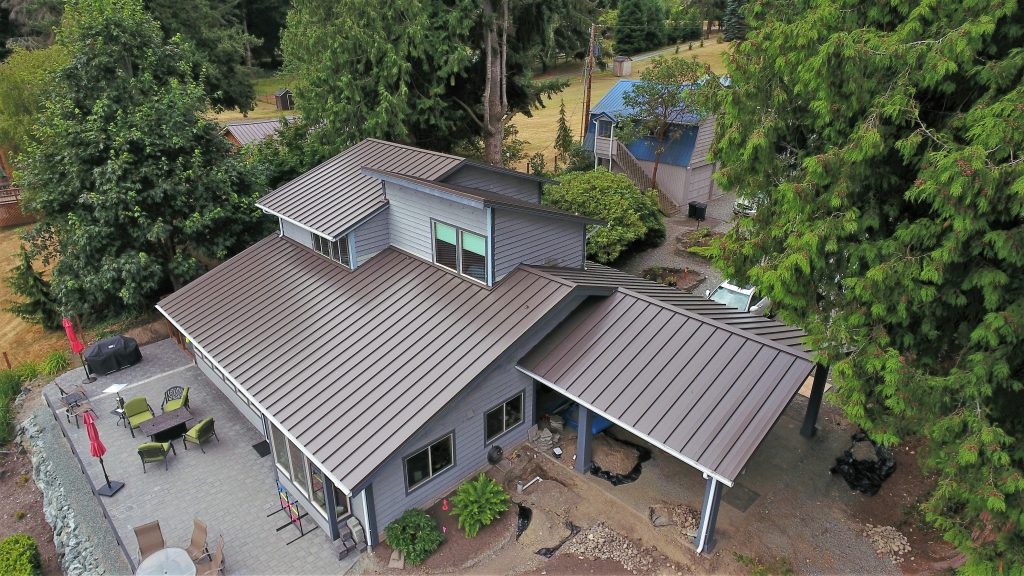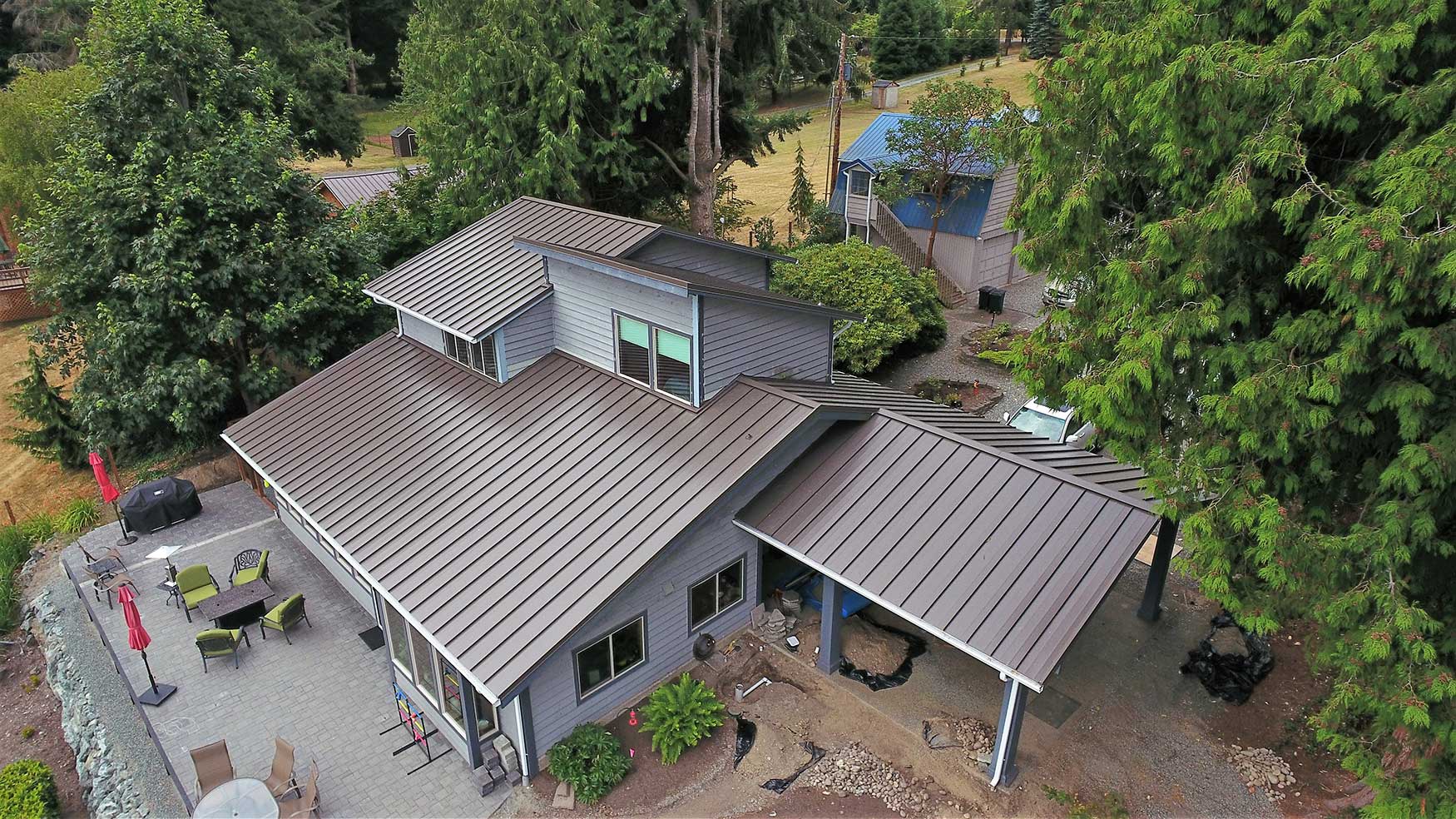 Stunning Architectural Nu-Ray Metal Roof on Whidbey Island, Washington
Three Tree Roofing just finished this beautiful metal roof with Nu-Ray NRM 1000 in Weathered Copper. It's very important to have your metal roof installed properly and to meet the manufacturers install procedure, especially when your close to the water. We installed Nu-Ray's Ocean Guard panels, new gutters and new gutter screens. This creates a maintenance free system and you can use the water run off for your garden.
This Nu-Ray roof is also ready for solar. You don't have to worry about drilling holes through the new panels when installing solar arrays. The solar panel clips will pinch directly onto the panel. No holes will be drilled through the roof. If you have any questions about residential or commercial roofing, feel free to contact us or give us a call at 206-312-7663 (ROOF)!
Seattle Roofers share knowledge about roofing, roofing projects, and fun in Seattle, Washington.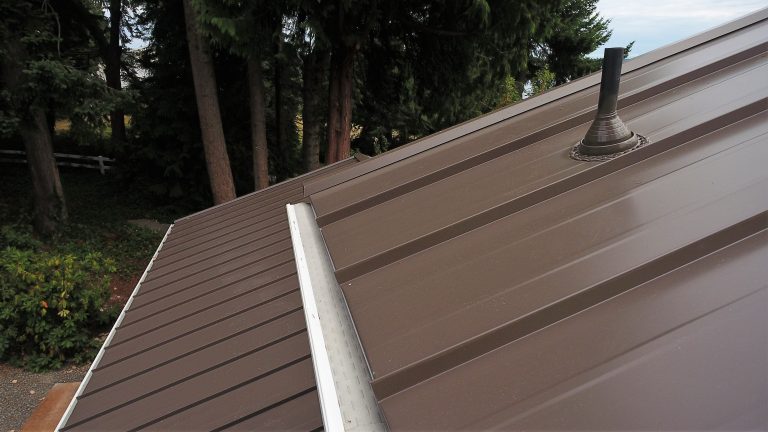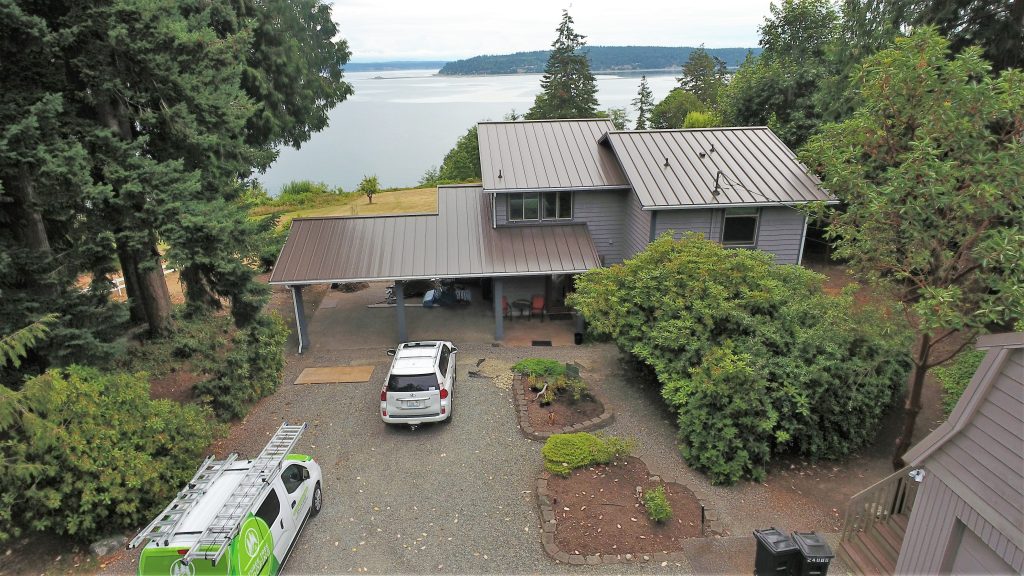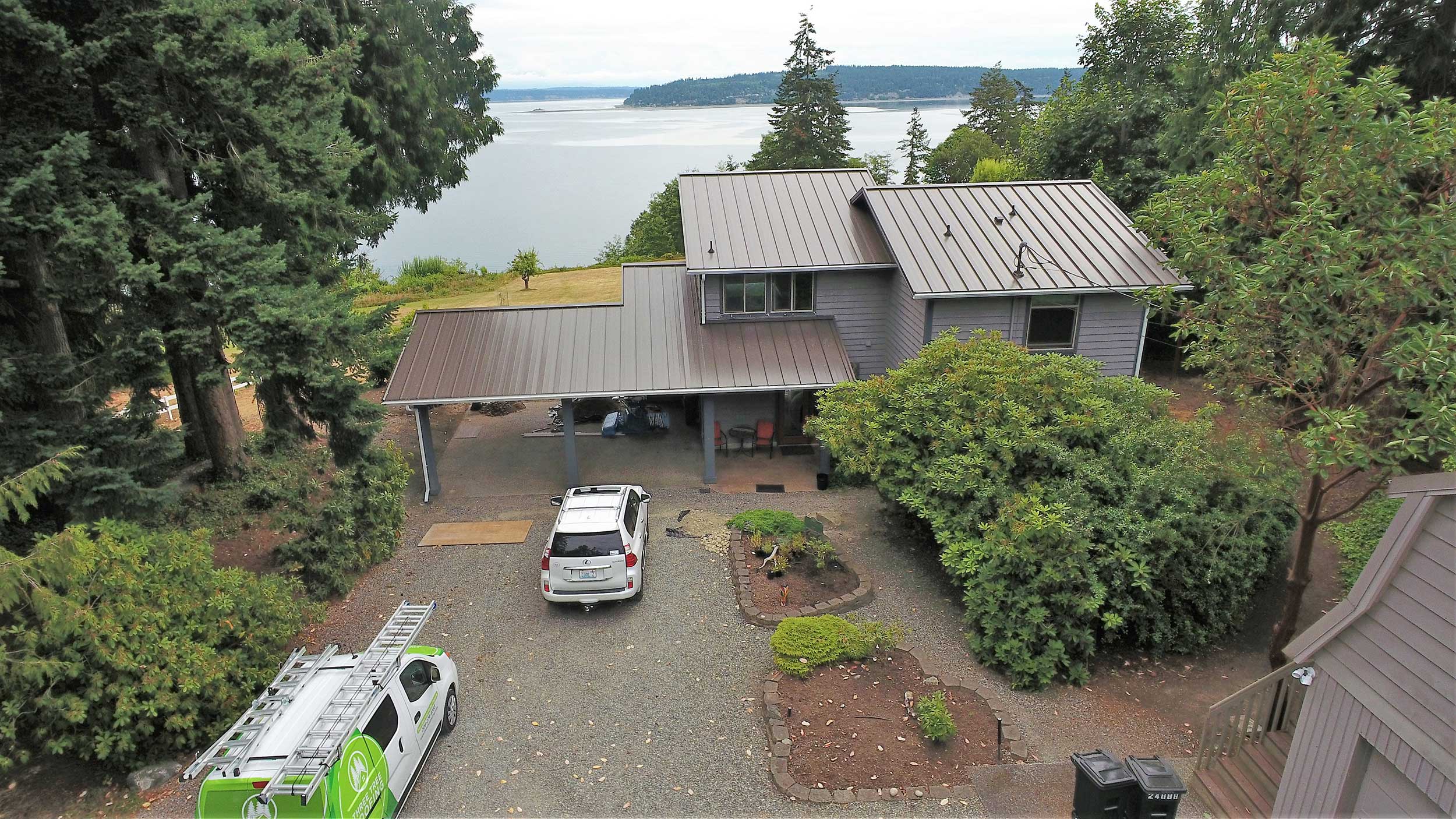 Low Maintenance and High Performance
We offer the best of Nu-Ray roofing products to our customers. Nu-Ray products have special features such as cool metal roofing with heat deflective options and an innovative snap-lock system. As the leader in metal roofing and siding, Nu-Ray's extensive color palette offers choices that will complement any architectural style and building materials.
Roofing Project Details
Roofer: Three Tree Roofing Metal Roofer Expert Team
Roofing Project Location: Whidbey Island Waterfront, Washington
Type of Roof: Nu-Ray NRM-1000
Type of Roofing Project: Residential Metal Installation
Roof Color: Weathered Copper
Type of Roof Replacement: Roof tear off of old Composition Asphalt replaced with Standing Seam Metal
Length of Roofing Project: 3 to 4 weeks
Roofing Project Extras
Nu Ray Ocean Guard Panel
New Gutters & Stainless steel gutter screens
Roof Warranty
40-year material and 25-year labor warranty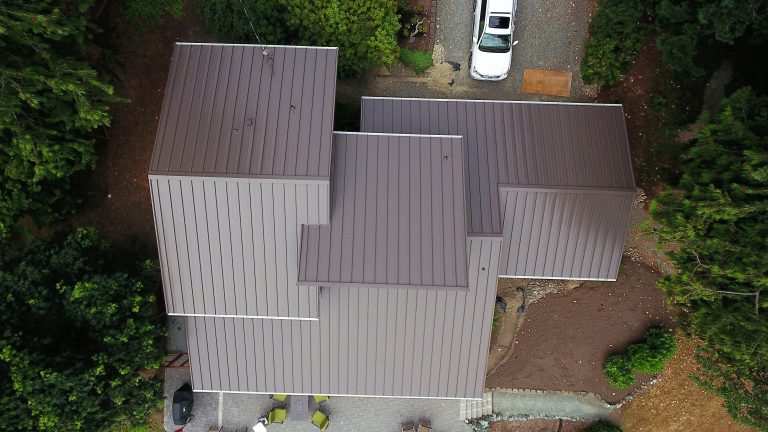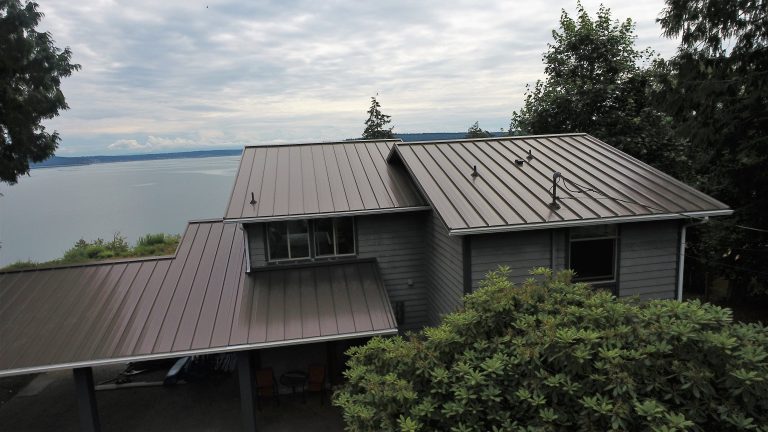 Family Owned & Operated Seattle Roofing Company
Our dedication to customer satisfaction and providing top quality roofing services has given us the opportunity to build long lasting relationships with our clients. As knowledgeable and trusted roofing contractors in the Seattle area, our clients rely on us to provide the highest quality roofing solutions for their roofing projects. Contact Us for your new roof or call us at 206-312-7663 (ROOF)!
We carry these great roofing products
Get A Free Estimate
We are ready for your business! Please contact us using the methods below to get your no-obligation estimate.
Or call us at
206-312-7663

(ROOF)