An Energy Efficient Roofing System for the Ambaum Apartments in Burien, Washington
After removing the multiple layers of built-up roofing on a 12,000 sq ft roof on an apartment home in Burien, Washington, our crew repaired damaged plywood and framing. We then installed a new heat-weldable WeatherBond Gray .60 Mil TPO single-ply waterproof membrane before adding venting to ensure the proper airflow needed for condensation prevention. While we finished installing gutters that would stop water from flowing toward the eaves, our team sealed custom edge flashings with specially formulated sealant to provide added protection against leaks or wind damage.
Let us know if you have any questions about this project or other projects. Feel free to reach out to us. Contact Us for your new roof or call us at 206-312-7663 (ROOF)!
Burien Roofers share knowledge about roofing, roofing projects, and fun in Burien, Washington.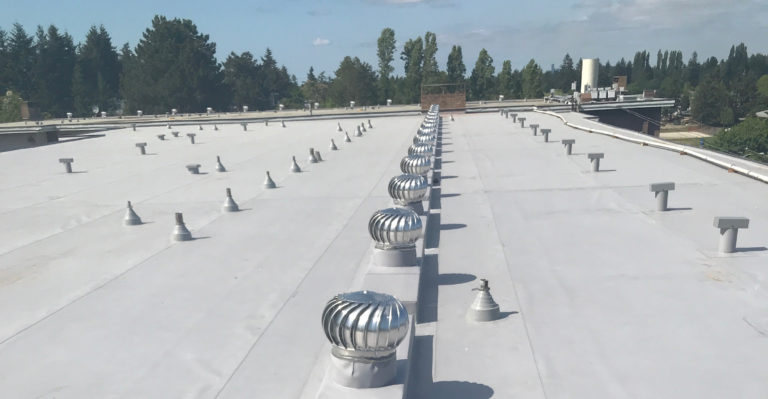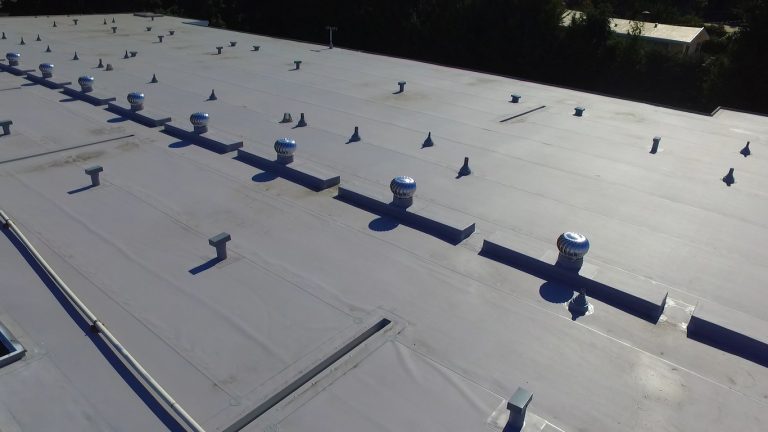 Trusted Performance and Quality Weatherbond Flat TPO Membrane Roof
As a Certified WeatherBond Roof Installer, Three Tree Roofing is proud to have the opportunity to offer the WeatherBond Membrane Roof System. With a legacy of trusted performance, WeatherBond offers roofing options backed by manufacturing excellence and quality materials. TPO is a 100% waterproof chemically resistant thermo-polyolefin membrane that has become the leading choice for low-pitched and flat roofs in Washington State. TPO roofs are both long-lasting and energy-efficient. A benefit of a TPO membrane roof is it's a maintenance-free roofing system.
Roofing Project Details
Roofer: Three Tree Roofing WeatherBond TPO Roofer Expert Team
Roofing Project Location: Burien, Washington
Type of Roof: WeatherBond Flat TPO Roof
Type of Material: Heat-weldable WeatherBond .60mil TPO single-ply membrane
Type of Roofing Project: Commercial Flat Replacement
Roof Color: Gray
Type of Roof Replacement: WeatherBond Flat TPO Membrane Installation
Length of Roofing Project: 3.5 Weeks
Roofing Project Extras
Repaired damaged wood, framing, and fascia
Added venting
Customized edge flashings
Project Highlights
Removed multiple layers of built up roofing on a 12,000 sq ft roof on apartment home in Burien, Washington
Installed a new Energy Efficient WeatherBond Flat TPO roofing system
Customized edge flashings and sealed the flashings with a specially formulated sealant
Roof Warranty
WeatherBond 20-year Material Warranty
WeatherBond 20-year manufacturer backed Workmanship Warranty
Family Owned & Operated Seattle Roofing Company
Our dedication to customer satisfaction and providing top quality roofing services has given us the opportunity to build long lasting relationships with our clients. As knowledgeable and trusted roofing contractors in the Seattle area, our clients rely on us to provide the highest quality roofing solutions for their roofing projects. Contact Us for your new roof or call us at 206-312-7663 (ROOF)!
Certified Roofer
Get A Free Estimate
We are ready for your business! Please contact us using the methods below to get your no-obligation estimate.
Or call us at
206-312-7663

(ROOF)