Energy Star Rated CertainTeed Landmark Silver Birch Roof in Issaquah, Washington
We recently completed a unique project in Issaquah involving the installation of a CertainTeed Landmark Silver Birch roof. This shingle stands out as it's the only one that's Energy Star rated and qualified for a federal tax rebate. The Silver Birch roof, designed to reflect UV light, will help keep the house cooler and mitigate heat absorption common to typical asphalt shingles.
Typically, composition shingles absorb heat and retain it for prolonged periods due to the nature of the asphalt. However, the CertainTeed Landmark Silver Birch shingles we used are excellent at dissipating heat, cooling the house, especially during summertime. We installed metal valleys and a rejuvenate system as part of the roofing system for better house ventilation.
In our commitment to safety, we've left the safety anchors our team used for rope and harness connections. Safety anchors are useful for future roof maintenance, gutter cleaning, or even hanging Christmas lights—ensuring that whoever performs these tasks can do so safely. If you have any questions about residential or commercial roofing, feel free to contact us or give us a call at 206-312-7663 (ROOF)! Thanks
Get local Issaquah Roofers knowledge for fun and things to do in Issaquah, Washington.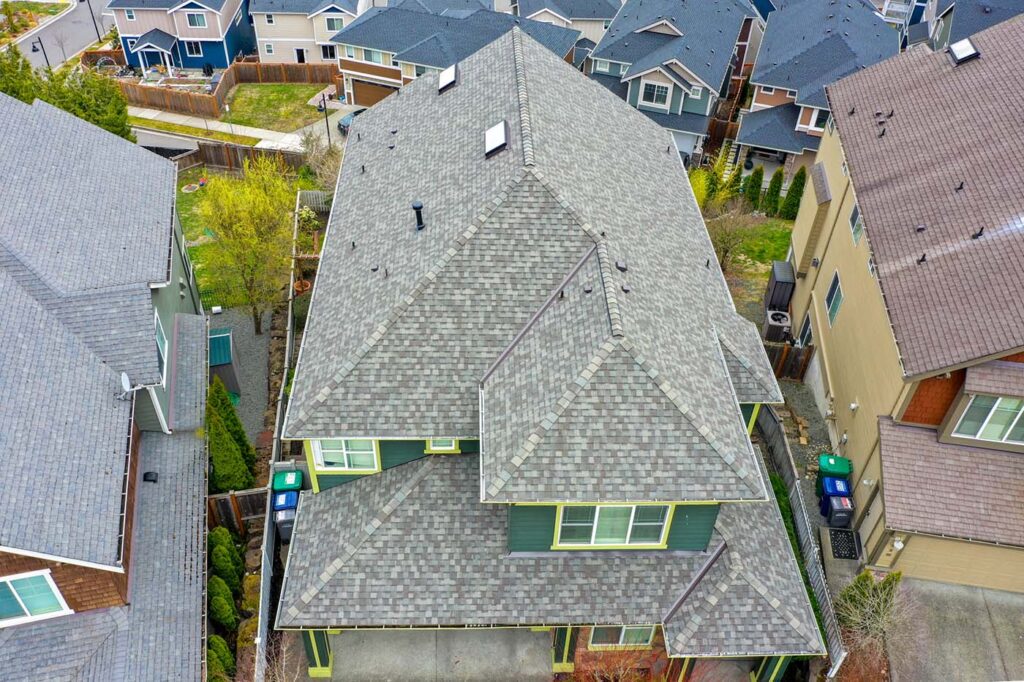 Trusted Performance and Quality Materials
As a Certified CertainTeed Roof Installer, Three Tree Roofing is proud to have the opportunity to offer the CertainTeed Integrity Roof System. With a 100 + year legacy of trusted performance, CertainTeed offers over 300 Roofing options backed by manufacturing excellence and quality materials.
Roofing Project Details
Roofer: Three Tree Roofing Composite Roofer Expert Team
Roofing Project Location: Issaquah, Washington
Type of Roof: Composite Shingle Roof
Type of Material: CertainTeed Landmark composite shingle
Type of Roofing Project: Residential Composite Roofing
Roof Color: Silver Birch
Type of Roof Replacement: CertainTeed Landmark Composite Roof
Length of Roofing Project: 4 to 5 days
Project Highlights
Energy Star Rated Silver Birch roof
Replaced old composition shingles
Repaired the plywood as necessary
Fire, Wind, Tear and Wind Driven Rain Resistance
Roofing Project Extras
Roof Warranty
Fire, Wind, Tear and Wind Driven Rain Resistance
Industry-best Lifetime, limited transferable warranty
10-year SureStart™ warranty (100% replacement and labor costs due to manufacturing defects)
10-year StreakFighter® warranty against streaking and discoloration caused by airborne algae
15-year, 110 mph wind-resistance warranty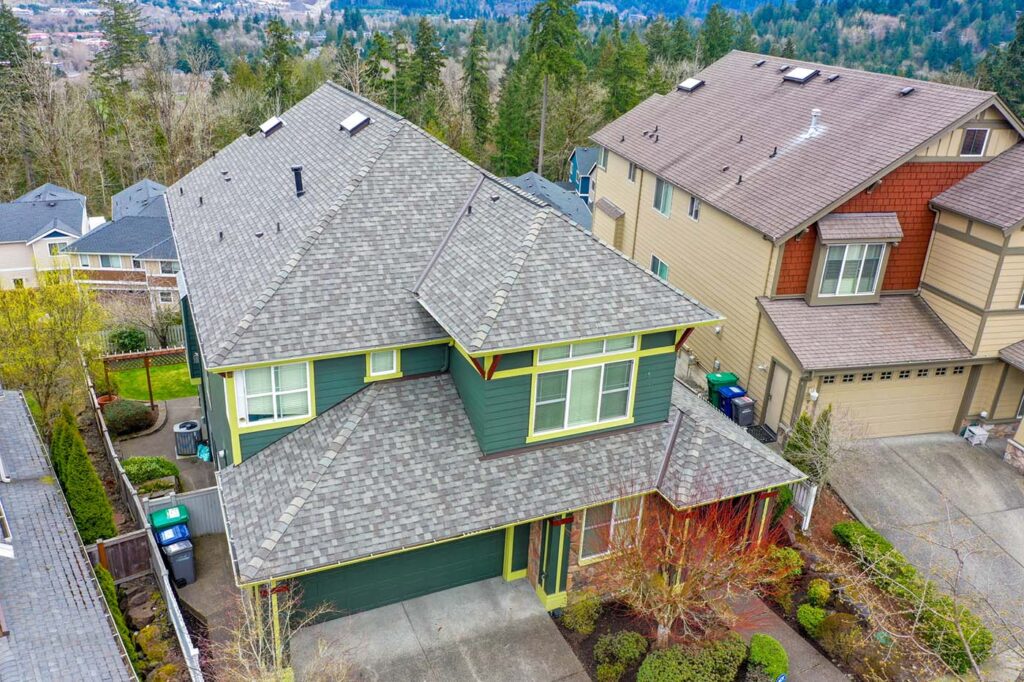 Family Owned & Operated Seattle Roofing Company
Our dedication to customer satisfaction and providing top quality roofing services has given us the opportunity to build long lasting relationships with our clients. As knowledgeable and trusted roofing contractors in the Seattle area, our clients rely on us to provide the highest quality roofing solutions for their roofing projects. Contact Us for your new roof or call us at 206-312-7663 (ROOF)!
Certified Roofer
Get A Free Estimate
We are ready for your business! Please contact us using the methods below to get your no-obligation estimate.
Or call us at
206-312-7663

(ROOF)