Stylish Nu-Ray Metals NRM-2000 Roof in Redmond, Washington
Three Tree Roofing has just completed another Nu-Ray Metals roof on this beautiful house in Redmond, Washington. The 15-year-old composition roof had put its time in, so it was ready for replacement. We removed the composition roof and upgraded it to a Nu-Ray Metals NRM-2000 roof, designed for lower-pitched roofs and a perfect roofing system for this house.
NRM-2000 panels combine structural panel strength with architectural aesthetics, feature a built-in anti-siphon seam, and are designed for low-pitch roofs. We use a machine to roll the seam over. This onsite roll forming is available for added weather resistance, making the roof almost impenetrable by water. It's a cool roof. The NRM-2000 panel for this roof is a 16-inch pencil rib panel in Charcoal Gray.
The house had two skylights before that wouldn't work with metal because they were too low. When roofing in metal there is a rib about one and a half inches high, so we had to build curbs for the skylights. Our on-staff carpenters were able to do all the necessary carpentry work. We installed new skylights and added new gutters. It ties the roof together. This way the skylights, roof and gutters can work as a whole house system.
If you have any questions about a residential project or commercial project,
feel free to reach out to us for your new roof
or give us a call at
206-312-7663
(ROOF)!
Redmond Roofers share knowledge about roofing, roofing projects, and fun in Redmond, Washington.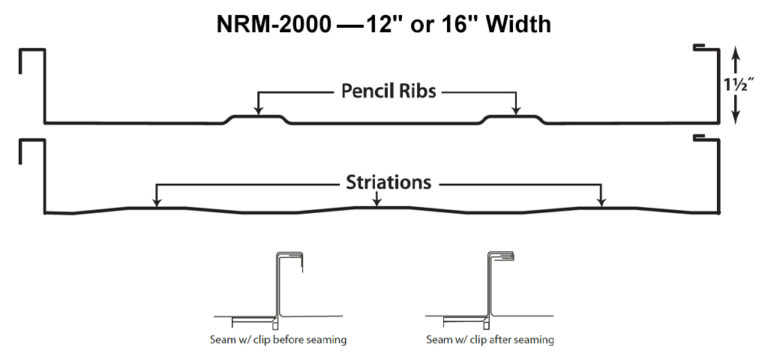 Low Maintenance and High Performance, Nu-Ray Metals NRM-2000
Three Tree Roofing offers the best of Nu-Ray roofing products to our customers. Nu-Ray products have special features such as cool metal roofing with heat deflective options and an innovative snap-lock system. As the leader in metal roofing and siding, Nu-Ray's extensive color palette offers choices that will complement any architectural style and building materials.
Roofing Project Details
Roofer: Three Tree Roofing Metal Roofer Expert Team
Roofing Project Location: Redmond, Washington
Type of Roof:NRM-2000 Series Panel, 16" Pencil Rib
Type of Roofing Project: Residential Metal Roof
Roof Color: Dark Bronze
Type of Roof Replacement: Roof tear-off replaced with Nu-Ray NRM 2000 metal residential roof
Length of Roofing Project: 4 to 5 weeks
Project Extras
Warranty
40-year non-prorated Material Warranty
20-year Workmanship Warranty on Labor
Fully Transferable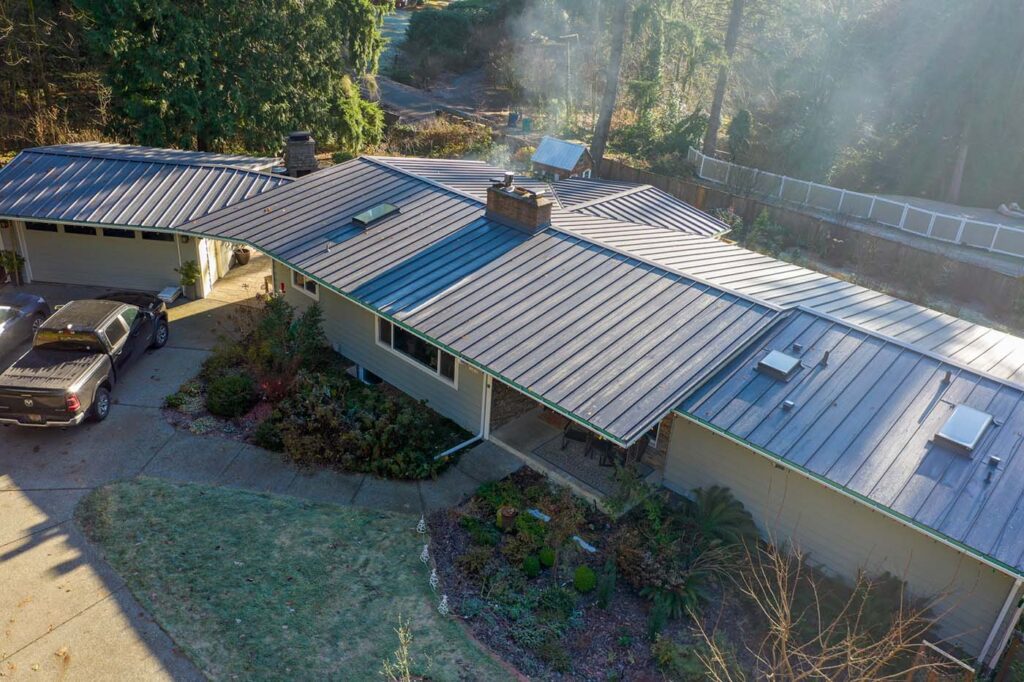 Family Owned & Operated Seattle Roofing Company
Three Tree Roofing is a family-owned and operated roofing company serving the greater Puget Sound Area. We are dedicated professional roofers who specialize in residential, multifamily, and commercial roofing. For over 15 years, we have been successfully solving both complex and straightforward roofing problems. Our dedication to customer satisfaction and providing top quality roofing services has given us the opportunity to build long-lasting relationships with our clients. As knowledgeable and trusted roofing contractors in the Seattle area, our clients rely on us to provide the highest quality roofing solutions for their roofing projects. Please contact us for your no-obligation estimate or give us a call at 206-312-7663 (ROOF)!
We carry these great roofing products
Get A Free Estimate
We are ready for your business! Please contact us using the methods below to get your no-obligation estimate.
Or call us at
206-312-7663

(ROOF)