Des Moines Washington, Composition Roof
For a Des Moines based client, we removed their old roof and replaced it with beautiful new CertainTeed Landmark shingles composition roof. First, the existing composition shingles were taken off to leave an exposed plywood roof. Once all repairs have been made necessary by removing the old one-layer composition roof from above them without causing damage to these areas of wood in between boards that needed attention or replacing any damaged area of this type raw material before installation could take place for safety reasons as well as providing longevity through structural integrity and stability when installed correctly on uppermost level while improving insulation capacity too within original space there below including rerouting downspouts away from siding's exterior surface then installing new certainteed landmark black moire coated asphalt
Project Highlights
Shingle color: "Moire Black"
Replaced old composition shingles
Repaired the plywood as necessary
Fire, Wind, Tear and Wind Driven Rain Resistance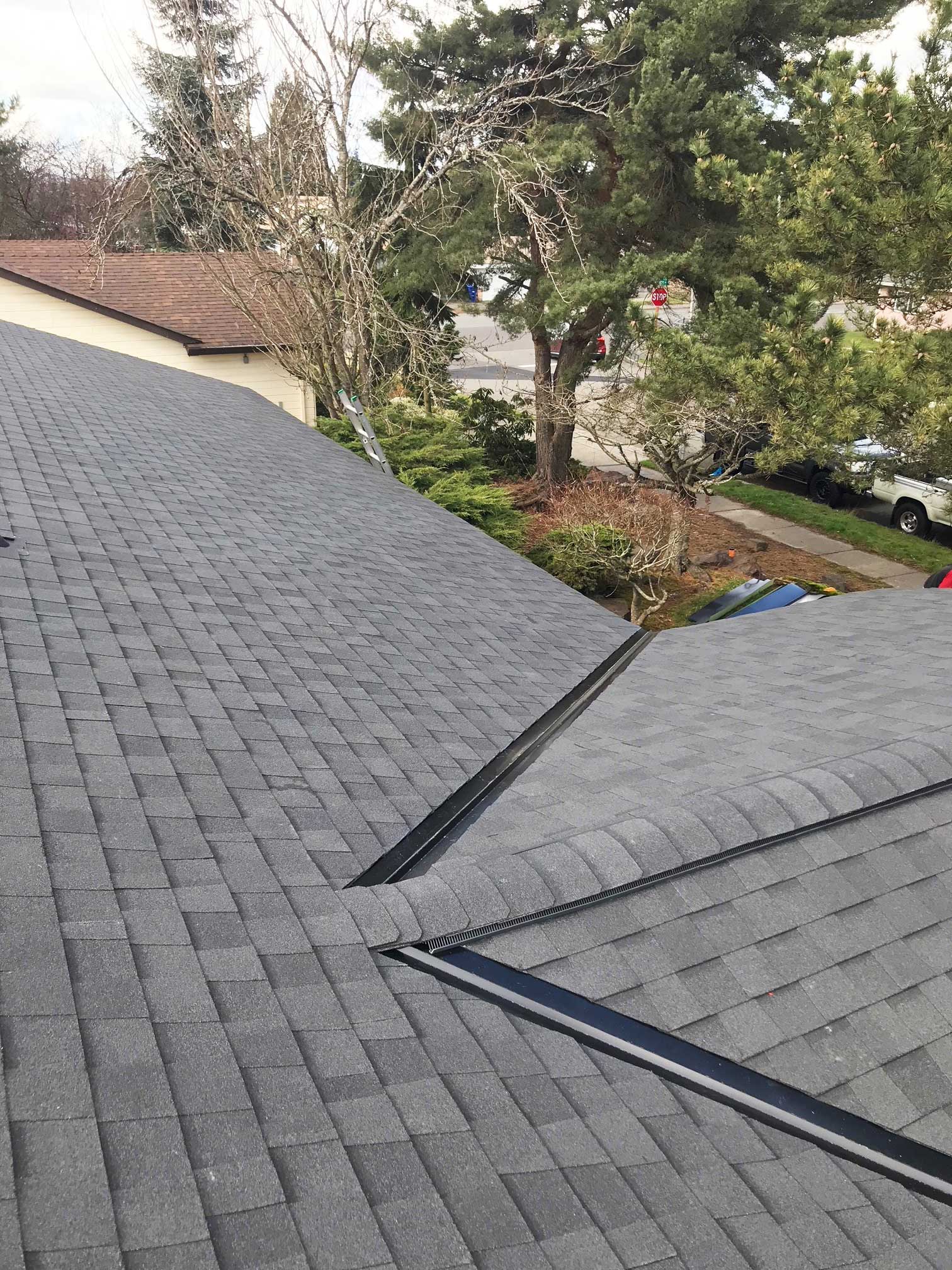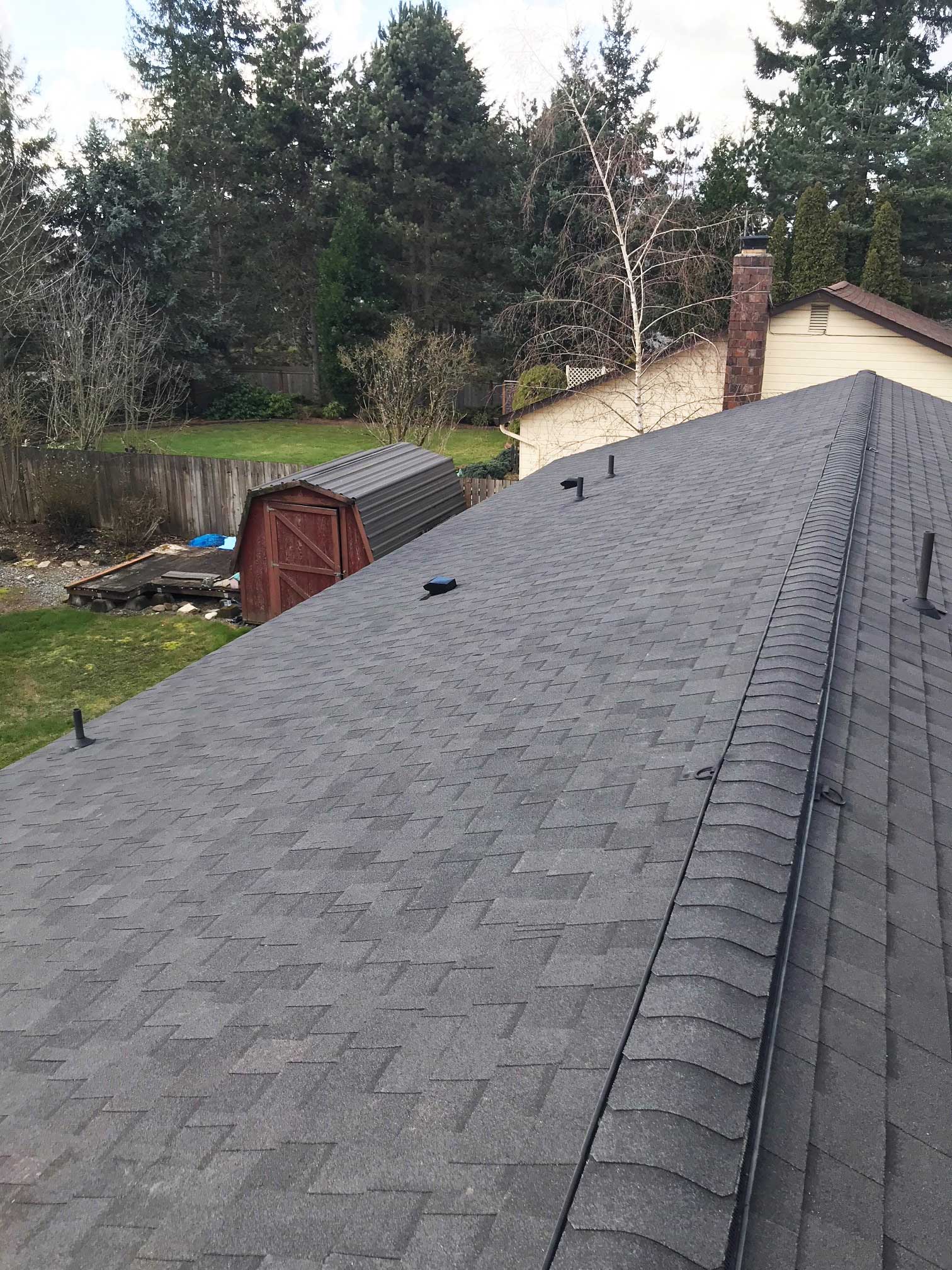 Accomplished the Job Quickly and Efficiently

It went wonderfully! They were very professional, friendly and accomplished the job quickly and efficiently. The crew that came was friendly and cleaned up after themselves. They were able to get the job done in 3 days. The owner, Neil, kept me apprised of any changes and made sure the job was done right and I was satisfied. I would highly recommend them to anyone.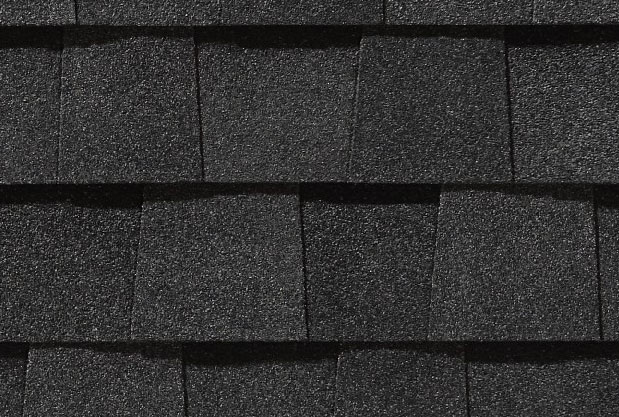 Material Used: CertainTeed Landmark Composite Roof Shingles
We used CertainTeed Landmark Composite Roof Shingles in "Moire Black" for this residential roofing project. CertainTeed Composite Roof Shingles are Fire, Wind, Tear and Wind Driven Rain Resistance. CertainTeed products are covered by an industry-best warranty including a lifetime limited transferable warranty against manufacturing defects on residential applications and more.
Certified Roofer
Get A Free Estimate
We are ready for your business! Please contact us using the methods below to get your no-obligation estimate.
Or call us at
206-312-7663

(ROOF)