Des Moines Washington, Composition Roof
For a Des Moines-based client, we removed their old roof and installed a beautiful new CertainTeed Landmark shingles composition roof in Moiré Black. We began by removing the old composition shingles to expose the plywood roof, then made the repairs after removing the old one-layer composition roof from above without causing damage to the areas of the wood in between the boards below. Areas of wood damage in between the boards were repaired or replaced before we began the roof installation. We rerouted the downspouts away from the siding's exterior surface to improve the insulation capacity within the original space.
If you have any questions about our residential or commercial roofing projects, feel free to reach out to us for your new roof or give us a call at 206-312-7663 (ROOF)!
Des Moines Roofers share knowledge about roofing, roofing projects, and fun in Des Moines, Washington.
Accomplished the Job Quickly and Efficiently

It went wonderfully! They were very professional, friendly and accomplished the job quickly and efficiently. The crew that came was friendly and cleaned up after themselves. They were able to get the job done in 3 days. The owner, Neil, kept me apprised of any changes and made sure the job was done right and I was satisfied. I would highly recommend them to anyone.
Trusted Performance and Quality Materials
As a Certified CertainTeed Roof Installer, Three Tree Roofing is proud to have the opportunity to offer the CertainTeed Integrity Roof System. With a 100 + year legacy of trusted performance, CertainTeed offers over 300 Roofing options backed by manufacturing excellence and quality materials.
Roofing Project Details
Roofer: Three Tree Roofing Composite Roofer Expert Team
Roofing Project Location: Des Moines, Washington
Type of Roof: Composite Shingle Roof
Type of Material: CertainTeed Landmark composite shingle
Type of Roofing Project: Residential Composite Roofing
Roof Color: Moiré Black
Type of Roof Replacement: Old composition roof replaced with CertainTeed Landmark Composite Roof
Length of Roofing Project: 4 to 5 days
Roofing Project Extras
Repaired or replaced the plywood as necessary
Rerouted the downspouts
Roof Warranty
Fire, Wind, Tear and Wind Driven Rain Resistance
10-year SureStart™ warranty (100% replacement and labor costs due to manufacturing defects)
10-year StreakFighter® warranty against streaking and discoloration caused by airborne algae
15-year, 110 mph wind-resistance warranty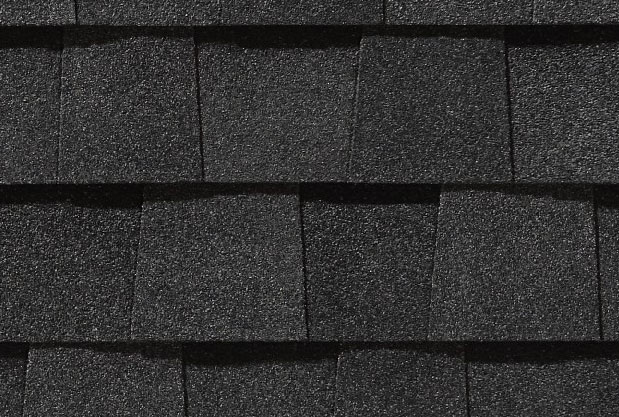 Family Owned & Operated Seattle Roofing Company
Our dedication to customer satisfaction and providing top quality roofing services has given us the opportunity to build long lasting relationships with our clients. As knowledgeable and trusted roofing contractors in the Seattle area, our clients rely on us to provide the highest quality roofing solutions for their roofing projects. Contact Us for your new roof or call us at 206-312-7663 (ROOF)!
Certified Roofer
Get A Free Estimate
We are ready for your business! Please contact us using the methods below to get your no-obligation estimate.
Or call us at
206-312-7663

(ROOF)