West Seattle Composite Roofing Project: A Fusion of Safety, Sustainability, and Expert Workmanship
Reimagining Traditional Cedar Shakes with a Synthetic Twist
On our latest project in West Seattle, Three Tree Roofing transformed a traditional cedar shake roof into a long-lasting, fire-resistant, and visually stunning composite roof. By selecting CeDUR Synthetic Roofing, the desirable look of hand-split natural cedar shakes combines with the latest design and technology in synthetic roofing without the drawbacks of natural wood roofing.
CeDUR Synthetic Roofing Products come from Colorado, providing an authentic touch of American craftsmanship to our client's home. Beyond its visual appeal, this polyurethane based synthetic cedar roof offers remarkable longevity, outlasting conventional wood roofs commonly seen in our area.
Fire Resistance and Sustainability—The Way to a Worry-Free Roof
The synthetic shake we used is recognized for its class A fire rating, indicating it can withstand temperatures up to 1400 degrees before igniting. Compared to traditional Cedar Shake's 375-degree ignition point, the fire resistance of the synthetic cedar used offers significantly more peace of mind and safety. Consequently, homeowners can often benefit from lower insurance premiums due to the reduced fire risk.
A considerable advantage of synthetic shakes is in their sustainability. As a manufactured product, they prevent the need for tree-cutting, offering a renewable roofing solution that aligns with modern green initiatives. In addition, synthetic cedar shakes are recyclable, completing a cycle of eco-friendliness.
Unwavering Dedication to Safety and Quality
When undertaking a project of this magnitude, ensuring safety and workmanship quality is paramount. Our team members always prioritize safety, wearing safety ropes and utilizing safety anchors during the project. We also conduct safety checks and create a safety plan tailored to the specific location before any project begins.
Our thorough site preparation extends to protecting the homeowner's property. From setting up protective covers over the driveway to ensuring the landscaping remains untouched, we go the extra mile to respect and protect the client's property.
Strong Teamwork and Constant Communication
At Three Tree Roofing, we value concise and frequent communication with our clients. Our production managers maintain constant contact with homeowners, informing them about project progress, addressing their concerns, and accommodating feedback. We believe in bridging the gap between the crew and the customer to foster a smoother and more satisfactory project execution.
Unlike some roofing companies that rely on subcontractors, all our crew members are Three Tree Roofing hourly employees. This approach ensures their investment in the quality of their work and the satisfaction of our clients. They take extra care to thoroughly clean up the site, even scouring the bushes to pick out any debris. Our ultimate goal is to leave homeowners with a beautifully installed roof and a pristine property.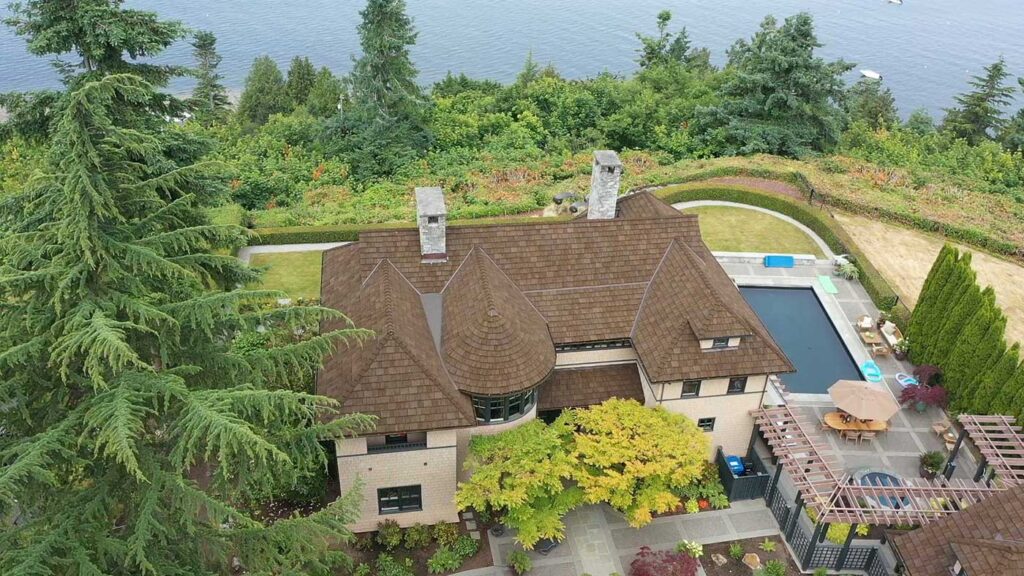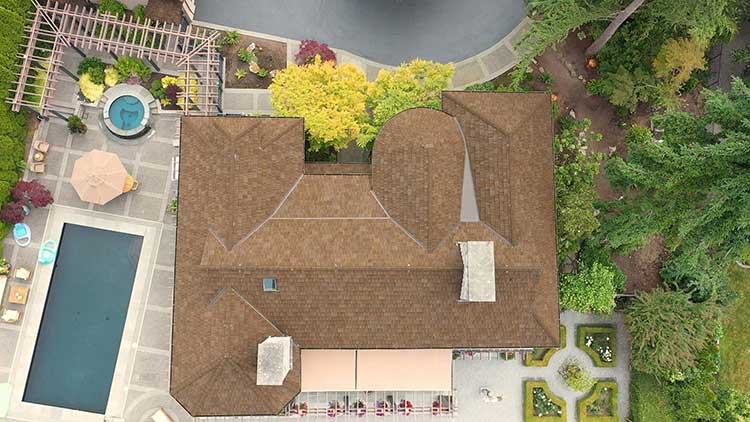 Leading-Edge Technology and Performance CeDUR Synthetic Roof
Three Tree Roofing is proud to have the opportunity to offer the CeDUR synthetic roof system, the most realistic synthetic roofing shakes ever made. Combining the desirability of the cedar shake look with the latest design and leading-edge technology, CeDUR synthetic shakes perfectly replicates the wood look of heavy hand-split natural cedar shakes. Fire-resistant, lightweight, and durable, CeDUR synthetic shakes provide property owners with peace of mind, high performance, and long-term value.
Roofing Project Details
Roofer: Three Tree Roofing CeDUR Roofer Expert Team
Roofing Project Location: West Seattle, Washington
Type of Roof: CeDUR Synthetic Cedar Shake Roof
Type of Roofing Project: Residential Synthetic Cedar Shake Roofing
Roof Color: Walden
Length of Roofing Project: 5 to 7 days
Project Highlights
Scope of Work: Removal of the original cedar shake roof and installation of a CeDUR synthetic cedar shake roof
Key Features: Fire-resistant, eco-friendly, and durable synthetic cedar shake
Safety Measures: Use of safety ropes, safety anchors, and a project-specific safety plan
Class A Fire Rating: Stand Alone - highest rating obtainable - ASTM E108, UL 790
Impact rating: Class 4 UL 2218 Impact Resistant Roofing with CeDUR - highest rating obtainable
Roof Warranty
Warranty: Information available on request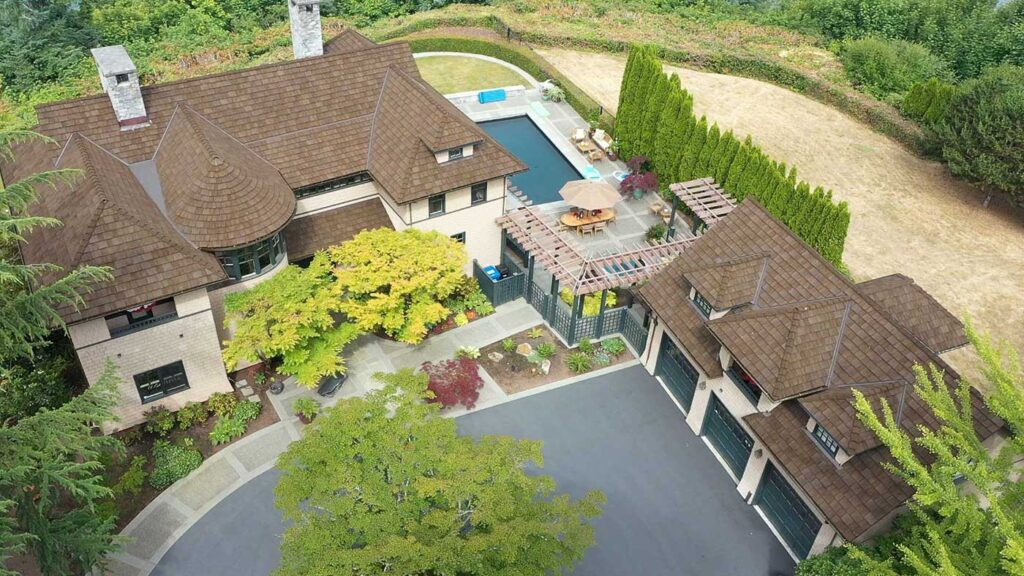 Family Owned & Operated Seattle Roofing Company
Three Tree Roofing is a family-owned company specializing in both residential and commercial roofing. Our dedication to customer satisfaction and providing top quality roofing services has given us the opportunity to build long lasting relationships with our clients. As knowledgeable and trusted roofing contractors in the Seattle area, our clients rely on us to provide the highest quality roofing solutions for their roofing projects.
Our expertise extends over 15 years, within which we've successfully tackled complex and straightforward roofing problems alike. For a no-obligation estimate or any questions about your roofing needs, Contact Us or call us at 206-312-7663 (ROOF)!
Get A Free Estimate
We are ready for your business! Please contact us using the methods below to get your no-obligation estimate.
Or call us at
206-312-7663

(ROOF)