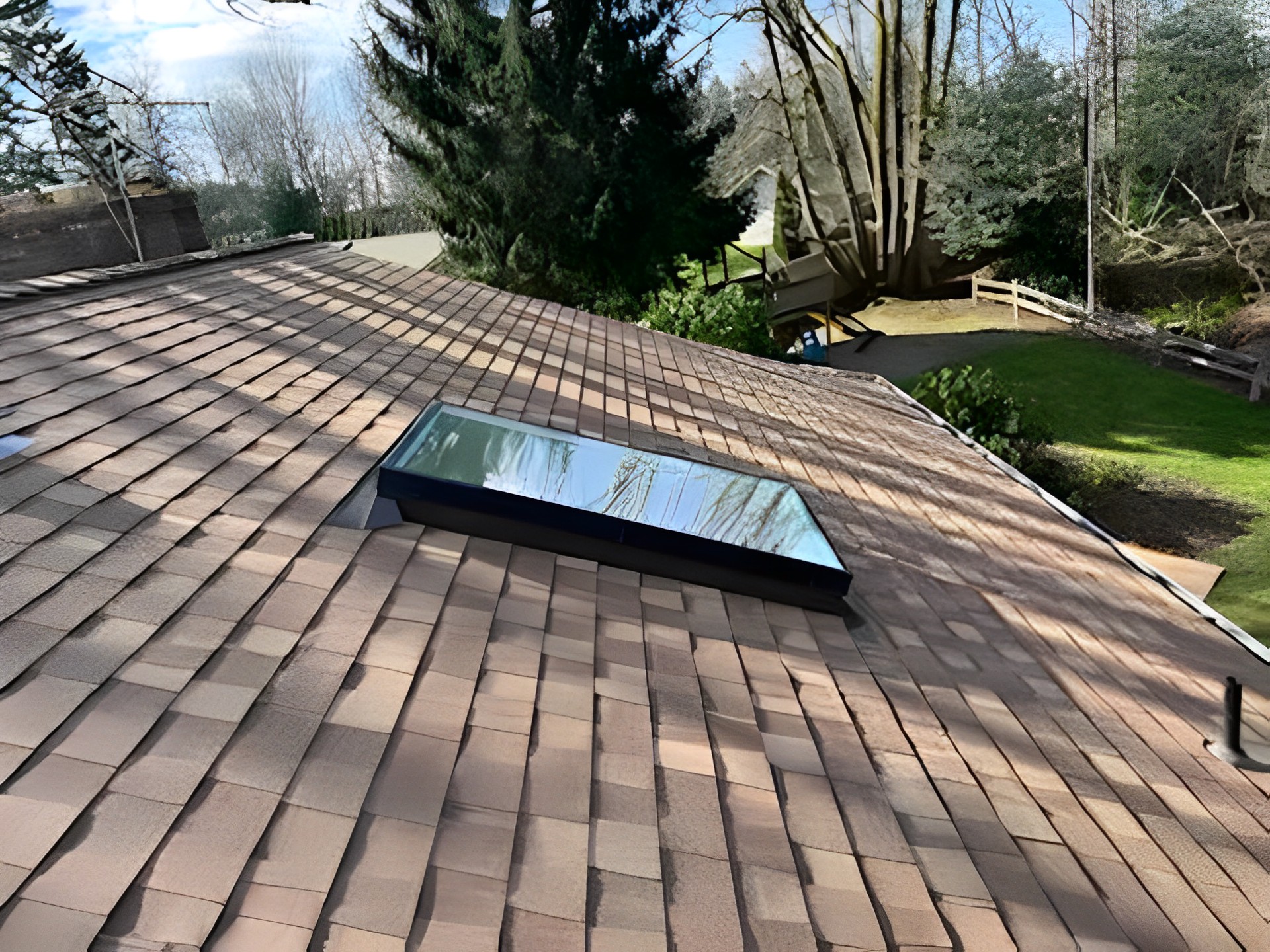 Finished Skylight Installation
Here we have a newly installed skylight on a Renton, Washington home. Our asphalt shingle roofing specialists are all trained to install new, and preexisting skylights once we have completed your roof replacement.
Skylights are a great way to add natural lighting to your home and raise the value of your home. We use Tam Skylights to custom make skylights, whether we installing a new one or replacing an old or damaged one. In this roofing image, you can see the new flashing we installed around the skylight to secure its place and prevent leaking.
---
Renton Roofers
If you are in Renton and need a new roof, call us today or send us a message for your free estimate on your new roof. We are the best Renton roofers in the Puget Sound!
Schedule Your Free Estimate