A roof replacement can be an expensive proposition for homeowners. How much does a new roof cost in 2023? Understanding the costs by researching options ahead of time is critical in determining how to best move forward with the project. This article will provide readers with an overview of what costs to expect when replacing a roof, including factors that influence roof costs and strategies for saving money throughout the process.
---
Table of Contents
---
A Roof is a Long-term Investment
As the old saying goes, "you get what you pay for." This is especially true when it comes to a new roof. Your new roof is supposed to last, on average, 20 to 50 years or more depending on the type of roof and durability. Below is a chart showing the expected lifetime for various types of roofs:
Expected Lifetime for Various Roof Types
Asphalt

Metal

Cedar

Tesla

Slate

Tile
15 yrs

30 yrs

45 yrs

60 yrs

76 yrs

90 yrs

105 yrs

120 yrs

135 yrs

150 yrs
ROOFER PRO TIP: What you don't want is to save a few bucks only to have to pay for another new roof in a few years. What you do want is to invest what you need to have a solid, well built long lasting roof protecting you for the next 20 to 50 years.
We recommend our Seattle area clients stay away from Clay Tiles or Stone/Slate Tiles. With our wet climate, clay and slate tile roofs have a tendency to grow moss and ruin roofs. Best to stay away from those types of roofing material if your home is in a rainy environment.
The total roof replacement cost is affected by numerous variables, such as roof square footage, type of material installed, installation costs, and more. When considering the total cost of the new roof, keep in mind saving money upfront may seem attractive at first glance, however quality craftsmanship and longevity should always take precedence when making decisions about your new roof– especially to get the best value out of your investment over time.
There are many factors to consider when choosing a roofer. That said, the two most important decisions to consider when choosing your roof are the level of workmanship from your roofer and the type and quality of the materials to use on your roof.
Roofing Workmanship and Roofer Skill Level
Make sure you hire a reputable contractor who provides detailed quotes including fees associated with labor and any additional services necessary during installation. Additionally, always check online reviews before entrusting someone with such an essential home improvement project like replacing your roof.
"Professional roofers are well aware of this fact and should never recommend cutting corners on materials – even if it means paying more upfront."
Importance of a Good Quality Roof Materials
"You get what you pay for" also applies to investing in quality roofing material. Quality roofing material will help ensure that you don't have to replace your roof sooner than expected due to low-grade material. Your roofing material cost depends on the type of material used as well as the material thickness, durability rating, and manufacturer warranty. For instance, thicker asphalt shingles carry a longer warranty and are more expensive than their thinner counterparts. The same idea applies to other types of roofs, such as cedar shake shingle and metal roofs. Metal roofs come in various grades, some with longer warranties than others.
Check the Warranty
Speaking of warranties, another key factor to consider when assessing the price of a roof replacement is warranty coverage. Many manufacturers offer warranties ranging from 10 to 30 years depending on roof size, product grade and construction methods used during installation. Investing more upfront provides greater peace of mind over time by ensuring that your investment is protected from potential damages caused by inclement weather conditions or poor craftsmanship.
---
The Average Total Cost of Different Types of New Roofs
"Composite asphalt shingle roofing, on a single residence home in the Seattle, Washington region, can cost anywhere between $12,000-$30,000 or more based on all the cost factors."
When it comes to roofing materials, there are a variety of options available on the market today. According to Home Advisor, metal roofing accounts for around 10% of all residential roof replacements in the U.S., making them a popular choice among homeowners. Asphalt shingle roofs come in as the most popular type of roof installed at about 80%, and then other types such as tile or slate make up the remaining 10%.
For the most popular, composite asphalt shingles roofing, on a single residence home in the Seattle, Washington region can cost anywhere between $12,000-$30,000 or more based on all the cost factors. It's important to note that each type of roofing material has its own cost associated with installation so let's take a look at these numbers to get a general idea of what different roof types cost.
Average Roof Cost in the USA based on a typical 2,000 square foot roof.
Asphalt

Metal

Cedar

Tesla

Slate

Tile
$12,000

$24,000

$36,000

$48,000

$60,000

$72,000

$84,000

$96,000

$108,000

$120,000
These estimates are rough averages and that the actual cost of replacing a roof can vary significantly based on a variety of factors, including geographic location, roof size, and the specific materials used.
Roof Costs Fluctuate
There are many factors that can cause the total roof cost to fluctuate. Factors like market demand for roofing materials, inflation and cost of labor, location of your home the nation, location of your home in your city or town, ease of your accessibility to your home, the complexity of your roof architecture, and more. We go over the various factors that can have an effect on your total roof replacement cost next.
ROOFER PRO TIP: During the COVID-19 Epidemic, Asphalt shingle roof materials average cost shot up 50% while lead times jumped from 2 weeks to 2 months. This caused major roofing project delays and drove costs up for all roofing companies and homeowners.
---
12 New Roof Cost Factors
A roofing project is not a one-size-fits-all price. When considering the replacement costs, there are many factors that must be taken into account. Here are the top twelve.
---
Top 12 New Roof Cost Factors
---
1) Roofing Material Costs
Types of Roofing Materials and Their Costs Materials
When it comes to roofing materials, there are a variety of options available on the market today. The most popular type of roof is a composite asphalt shingle roofing. It happens to be the least expensive type of roofing as well. Metal comes in second with 10% of the market. Cedar Shake (5%) and Clay Tile Shingles (<5%) are next, followed last by Slate and Tesla Solar Roof, both less than 1% of the market. Slate and Tesla are the most expensive types of roofing available, with Slate lasting the longest.
Market share of roofing types installed in the USA
ROOFER PRO TIP:
No Clay or Slate/Stone Tiles for the Northwest
If you are buying a new roof in the Northwest USA, you definitely do not want to use Clay Tiles or Stone/Slate Tiles. With our climate being so wet most of the time, clay and slate tile roofs will get ruined by moss growth. Best thing is to stay away from those types of roofing material if your home is in a wet rainy environment.
2) Roofing Manufacturer
Importance of a Good Quality Roof
Choosing the right manufacturer for roofing materials is an important consideration when estimating the overall roof replacement cost of a project. Different manufacturers offer different products, warranties, and pricing structures, which can all affect the overall cost of the project.
One of the primary factors that can affect the cost of materials is the quality of the products being used. High-quality roofing materials may cost more upfront, but they may also offer better durability and longevity, reducing the need for repairs or replacement in the future. Conversely, lower-quality materials may be less expensive initially, but they may require more frequent maintenance and replacement, which can increase the overall roofing costs of the project over time.
Another factor to consider when choosing a manufacturer is the warranty that they offer. A strong warranty can provide peace of mind for both the roofing company and the customer, ensuring that any issues with the materials will be covered in the future.
Three Tree Roofing Manufacturer Warranties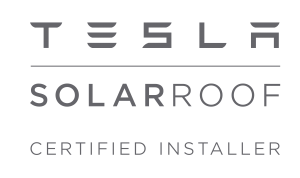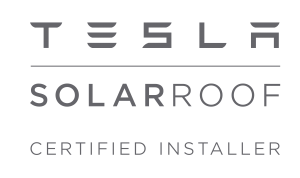 Certified Roofer
Certified Roofer
We carry these great roofing products
3) Roof Square Footage
Roof Size is not = Living space size
The total square footage of roofing space is going to determine the cost of a new roof. Keep in mind roofing square footage is not the same as the square feet of footage of living space. During the estimation process, contractors should get up on the roof to measure each face of the roof to give an accurate quote on the roof replacement would potentially cost. This later helps determine the cost of material and plywood that are needed for the job.
4) Roof Installation Costs
Average Cost for an Install of a Roof
Roof installation costs are a major consideration when estimating the overall cost to replace a roof for a roofing company. These costs can vary depending on several factors, such as the size and complexity of the roof, the type of materials being used, and the level of labor required to complete the installation.
One of the primary factors that can affect the roof replacement costs is the size and complexity of the roof. A larger or more complex roof may require more materials and labor to complete the installation, which can increase the overall cost to replace a roof. Conversely, a smaller or simpler roof may require less materials and labor, which can help to reduce costs.
The type of materials being used can also impact the cost of installation. Different materials may require different installation methods, which can affect the level of labor required to complete the project. For example, metal roofing may require more labor to install than asphalt shingles, which can increase the overall cost of the project.
ROOFER PRO TIP:
Best Choice: 15 Crew Roofing Company
A "15 crew roofing company" is the best choice for homeowners who are looking for a roofing company because of several reasons.
This size of the company has the most control of their business, which means they have the ability to ensure quality work and timely completion of the project.
They do not have to rely on middle management, which can sometimes lead to delays, miscommunications, and is a pretty big cost for the company and often gets passed on to customers.
This size company has enough people to be specialized in the specific roofing type that the homeowner requires.
Having specialized teams also means that the work can be completed more efficiently and effectively, without any compromise in quality.
5) Roof Complexity
More Complexity Increases Costs
First, consider the roof pitch of your roof—or its angle in relation to the ground. Roofs with a Steeper roof pitch require more time and materials to cover than roofs with a flatter roof pitch, driving up roofing costs. Second, take into account any unique features on your existing roof or desired design such as valleys and dormers—these can add complexity to installation tasks and also increase expenses. Third, assess if any extra permits may be required due to local building codes as these fees can quickly accumulate when embarking on a large-scale project. The complexity of the roof is going to influence the setup cost for the project.
6) Roof Rafter Repairs
Do You Need Plywood?
Contractors often catch rotten or damaged plywood during the initial estimation process, but not every time. Upon tearing off the roof, crews may notice compromised plywood that would need to be replaced to create a functional roofing system. Cost to replace plywood is another new roof cost that may be added to the final invoice depending on the state of the plywood. Plywood the cost to replace fluctuates greatly by the cost of lumber at the time of installation.
7) Roof Extras
Special components such as skylights, ventilation systems, and gutters add complexity (and roofing cost) to the installer's job. Adding any of these extra features to your roof is going to increase the total cost of a roofing project.
8) Roof Tear Off Costs
Like installation costs, contractors have a price tag on removing the old roofing material. On a composite asphalt roof, the more layers of shingles that are on the roof increases the cost of tear off. Different roofing material comes with a different tear off price.
9) Roof Project Setup Costs
Roof Project Setup Costs refer to the expenses incurred by a roofing company in preparing for a roof replacement project. These costs are separate from the actual cost of materials and labor involved in the entire roof replacement process.
10) Roof Accessibility
Roof access is a critical factor that can significantly impact the cost of a roof replacement project for a roofing company. The accessibility of the roof determines the level of difficulty and complexity of the replacement process, and therefore affects the amount of time, labor, and equipment required to complete the project.
In general, a roof that is easily accessible will cost less to replace than to replace a roof that is difficult to access. A roof that can be accessed directly from the ground or via a ladder is generally easier and less expensive to replace than a roof that requires special equipment, such as cranes or scaffolding, to access.
11) Transportation Costs
Transportation costs are a significant factor that can affect the overall roofing cost of a roof replacement project for a roofing company. These costs can include the cost of fuel, vehicle maintenance, and other expenses associated with transporting materials, tools, and equipment to the job site.
The distance between the roofing company's location and the job site is one of the primary factors that can affect transportation costs. The farther the job site is from the company's location, the more fuel and maintenance costs the company will incur. Additionally, the transportation costs will increase if the job site is located in a remote area or in an area with limited access.
12) Roof Material Disposal Costs
The cost of disposing of old roof materials can vary depending on several factors, such as the type and amount of materials being removed, the location of the job site, and any special disposal requirements imposed by local regulations or waste management facilities.
For example, if the old roof materials contain hazardous materials, such as asbestos or lead, special disposal methods may be required, which can significantly increase the cost of disposal. Similarly, if the job site is located far from a waste management facility, transportation costs for the disposal of the old materials can also add to the overall cost of the project.
Roofing Done Right
Today, roofing companies have many options to be environmentally responsible stewards for our planet. For instance, when working on an Composite Asphalt Shingle Roof, we remove the old roof shingles, we take the old shingles to a recycler that grinds the shingles into material that is reused in asphalt for roads.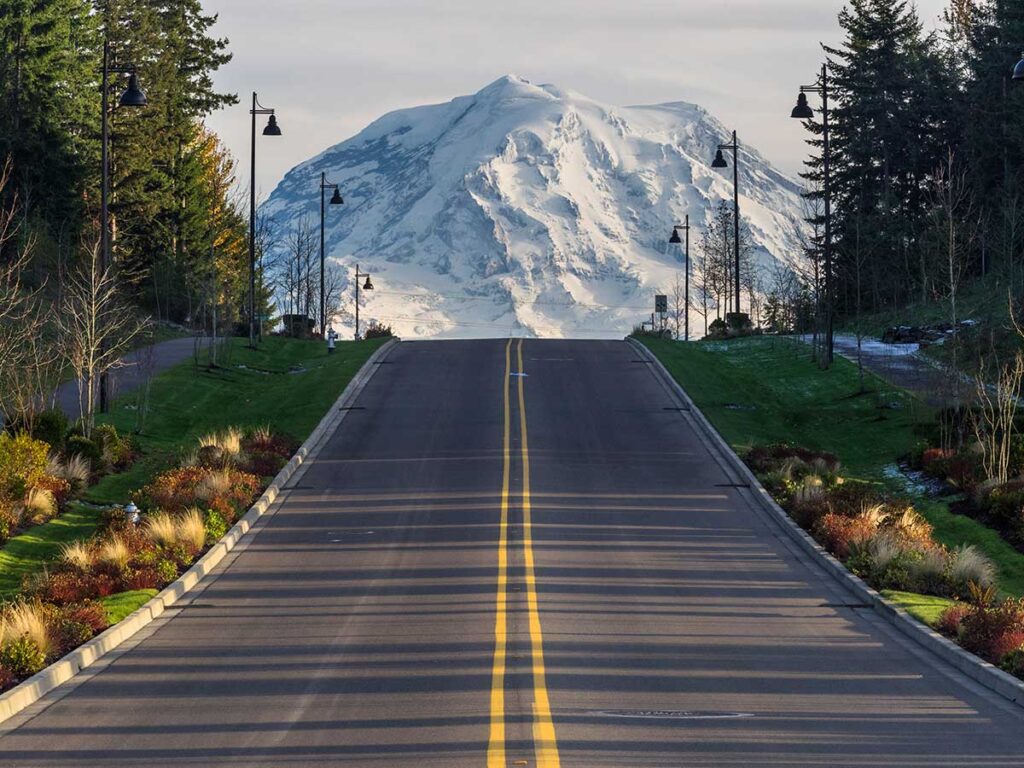 Malarkey Carbon Absorbing Shingles
The composite roofing manufacturer, Malarkey Roofing Products, has developed shingles which absorb carbon dioxide from the atmosphere. This happens with 3M™ Smog-Reducing Granules which have been added to their shingles.
"On an average-sized (approx. 30 square) roof, the smog-reducing strength of the shingles is equivalent to more than two trees."

Jim Fagan
Chief Executive Officer & President, Malarkey Roofing Products
In addition to the cost of disposal itself, the roofing company must also consider the labor costs and equipment needed to remove and dispose of the old roof materials. This can include the cost of renting or purchasing equipment such as dumpsters or trucks, as well as the labor costs to load and transport the materials to the disposal site.
---
How To Get An Accurate Quote For A New Roof
Getting an accurate quote for a roof replacement is essential in ensuring that the project will be completed on time and within budget. To ensure the most accurate estimate, homeowners should consider all of the above factors when getting bids from contractors. We recommend doing research to find the best roofer before receiving estimates from contractors. Choose the top 3 roofers and reach out for an estimate and do not forget to get everything in writing. Compare pricing, warranties, and roofing specifications before making your final decision.
Homeowners who are well-informed about their desired design and its associated expenses are more likely to get a fair price when searching for a contractor. By doing research into what goes into each step of the process before committing to work with anyone in particular, homeowners can effectively manage expectations around pricing throughout their entire project timeline.
Frequently Asked Questions
Can I Install A New Roof Myself?
+
---
Do I Need To Get A Permit For A New Roof Installation?
+
---
---
Wrapping Up
In the end, accurately estimating how much a new roof will cost relies on many variables. A thorough roof inspection must be conducted to assess the existing condition of the home's structure and identify any potential issues that may arise during removal or replacement. Additionally, homeowners should also research materials they might want to use for their roof installation in order to determine if certain warranties are included with those products. By taking all these factors into consideration when creating an estimate, a roofing contractor can provide more accurate quotes as well as offer valuable insight about any associated costs for labor and materials.
Before selecting a roofing contractor for the job, it's important to ensure you have an exact understanding of what goes into the work from start to finish. Doing so requires having detailed information about both material types and labor pricing before beginning your comparison shopping process. It is ultimately up to homeowners to make sure they understand each aspect of the project—from roof removal through full replacement—in order to receive competitive estimates that reflect reliable service at fair prices.
When considering a final quote for a new roof replacement, don't forget: careful preparation yields greater confidence in budgeting and decision-making throughout every step along the way. Asking questions regarding details such as estimated timelines and available payment options allows homeowners to make informed decisions while reducing anxiety surrounding large investments like this one. Ultimately, knowing the exact total of a roof replacement cost ahead of time helps minimize financial stress while allowing everyone involved in the project peace of mind during its completion.