---
We are proud to announce that Expertise.com has selected Three Tree Roofing as one of the top roofers in Kent, Tacoma, and Auburn. Expertise.com started with 72 Kent roofers, 97 Tacoma roofers, 55 Auburn roofers and narrowed the list down to 27 to 28 roofers depending on the city to find the best roofers in Seattle Area cities. They scored Seattle Area Roofers on more than 25 variables across five categories, and analyzed the results to provide a hand-picked list of the best.
The Expertise.com selection criteria for Kent, Tacoma, and Auburn roofers was based on availability, qualifications, reputation, experience, and professionalism. When looking at Three Tree Roofing in regards to availability, Expertise.com reviewed how Consistent Three Tree Roofing was with approachability and responsiveness, making sure customers never feel ignored. Second, Expertise.com looked at Three Tree Roofing's qualifications, specifically looking at Three Tree Roofing's licensing, accreditations, and awards. Next was looking at Reputation and the history of history of delighted customers and outstanding service. They also looked at Experience and whether each roofer is a masters of their craft, based on years of practical experience and education. Lastly, Professionalism and the level of service with honesty, reliability, and respect was judged. Needless to say Three Tree Roofing passed all with flying colors as top roofers in Kent, Tacoma, and Auburn.
Over 15 years, Three Tree Roofing has been the Kent, Tacoma, and Auburn (and the greater Seattle area's) first and foremost choice for commercial and residential roof replacement. Whether you need an composite asphalt shingles roof, flat TPO/PVC roof, metal roofing, or cedar wood shake shingle style in the Kent, Tacoma, Auburn or a neighboring Seattle and Puget Sound area of Washington state, we will be able to help out with all of your needs!
"We are proud fulltime, professional, and dedicated roofers who take pride on providing quality workmanship. Our team works hard every day so that we may deliver excellence through each project undertaken. We are proud to have been recognized by Expertise.com and so many others."

CJ McConaghy, Co-owner, Three Tree Roofing
"Since growing up in the Seattle area, founding Three Tree Roofing, and being in business for over 15 years, we have become the most trusted roofer in Seattle. Expertise.com sees that. Whether you are looking for a roof replacement for you home or large commercial building, we are the best roofing company for your job."

Neil Haugen, Co-owner, Three Tree Roofing
More about Three Tree Roofing Services in Kent
Learn more about our roofing services.
Kent, Tacoma, and Auburn Residential Roofing
At our Three Tree Roofing, we provide the highest quality service to all of your home's roofing needs. We are committed in providing excellent customer care and communication with you throughout every step of the process-- From consultation through installation of your new roof for your home with an individualized plan just for you!
Learn more about our Residential Roofing services.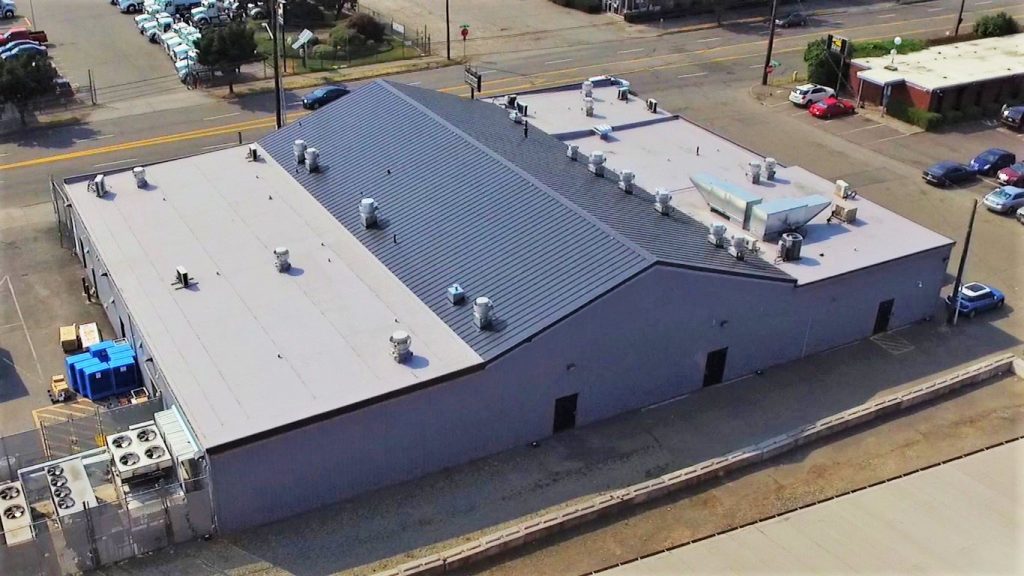 Kent, Tacoma, and Auburn Commercial Roofing
Our commercial roofing solutions cover most types of commercial roofs, providing excellent service and value. We also communicate your needs clearly with each client project for successful completion!
Learn more about our Commercial Roofing services.
Our Roofer Portfolio
Three Tree Roofing has built thousands of new roofs of all types for customers including metal roofing, composite shingle roofs, cedar shake shingle roofs, and flat TPO and PVC roofing. As top roofers in Seattle, we can install your new roof for virtually any application or building type.
See our Roofing Project Portfolio
You can always contact us or call 206-312-7663 (ROOF) to speak and work with the best roofers in Seattle.