Quick Answer to "What is Composite Roofing?":
Composite Roofing is a roof assembled with strong and durable shingles made of asphalt, fiberglass, and ceramic granules.
This is a new composition roof Three Tree Roofing replaced in Kent, Washington.
---
Extended Answer to "What is composition roofing?":
Composite Roofing, also known as Asphalt Shingle Roofing
Composite roofing is also known as Asphalt Shingle Roofing and sometime Composition Roofing. It is a type of shingle roofing where the shingles are made from a combination of asphalt and fiberglass materials with a granulated ceramic coating applied to the top of each shingle.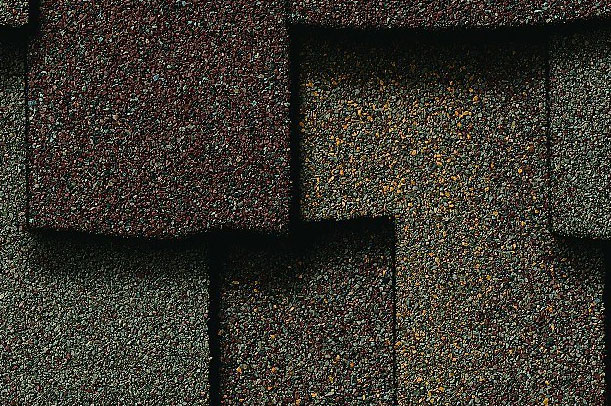 This is CertainTeed's Presidential Shake TL Composite Shingle. Three Tree Roofing is a Certified 5-Star CertainTeed Contractor. All of our customers receive a transferrable warranty from CertainTeed for 15 years. This is in addition to Three Tree Roofing's warranty.
Asphalt is a black or brown petroleum-like material obtained naturally or from distilling petroleum. Asphalt consists of various compounds of hydrogen and carbon. There are also small amounts of nitrogen, sulfur, and oxygen. Natural asphalt is also known as "Brea". Brea is formed during the breakdown of organic marine deposits into petroleum.
Fiberglass (glass fiber) is a woven material reinforced by a plastic material. The material is embedded with glass fibers laid across each other in a random pattern. A binding substance holds it all together. Combined with resin, fiberglass becomes very strong and can molded into different shapes.
Ceramics Granules are made of non-metallic, non-organic materials made of crystalline and/or glassy substances. Ceramics are used in many everyday objects including bricks, tiles, glass, dishes, cement, and more. The substance can be shaped into different forms and hardened with high temperatures. There are many different types of ceramics that add to their utility. Ceramics can be semiconducting, superconducting, ferroelectric, or an insulator.
Within composite roofing, there are various grades of composition roofing shingles available ranging in thickness, appearance, expected lifetime, and overall roof replacement cost. No matter the grade, composition roofs have certain benefits in common. Next, we review those benefits.
---
Benefits of Composition Roofing
Energy Efficient & Weather Resistant: Composite roofing can be manufactured to be energy efficient, have UV protection, resistant to wind, mold, and algae growth.
Long Expected Lifetime:
Composite roofing has long expected lifetime of 30 to 50 years. This estimated lifetime is based on certain assumptions. One, your composition roof is made with high quality shingles. Two, your roof was built with proper installation techniques and workmanship. And last, you perform regular
roof maintenance
.
Different Colors & Styles:
Composition roofing shingles come in many different colors, shapes, and thickness. This provides a large variety of looks for composition roofs. See our Roofing Portfolio with
composite roofing work samples
.
Recycled & Recyclable: We purchase composite roofing shingles that are manufactured with 30-60% recycled material and are 100% recyclable.
Strong Manufacturer Warranty: Because of the strength and durability of composition roofing, the composite roofing shingle manufacturers offer extremely comprehensive warranties that are transferable.
Lowest Cost Option: Compared to other types of roofs, composite roofing is usually the lowest cost roofing solution.
---
Three Tree Roofing is Composite Roofing Manufacturer Certified
We have gone through extensive training with each manufacturer. This included comprehensive background checks and audits. Through these processes, we earned manufacturer certifications from our roofing material suppliers. In addition to the Three Tree Roofing Warranty, our customers receive a manufacturer backed warranty. This includes all of our workmanship. You are double covered by us and by the manufacturer!
Certified Roofer
---
We hope this article helps you better understand composite roofing. Click here to see our next post "How to install composite roofing" - Part 3 of our 8 Part series on "5 Different Types of Roofs: Composite Roofing".